Drawing is a wonderful way for kids to express their creativity and imagination. The activity is also more fun when the kids learn to draw something they see on a daily basis— such as nature. Keep on reading to find great leaf drawings that will not only enhance their artistic skills but will also foster their love for the environment.
With just a few basic tools and some imagination, children can create beautiful and unique works of art that can be proudly displayed on the fridge.
Don't keep your pencils just yet because we're about to have some fun creating these easy animals to draw for kids.
Art Materials for Your Little Artist
These art materials will help bring these leaf drawings to life, so make sure you've got them all before proceeding with the list.
5 Easy Leaf Drawings
1. Simple Leaf Sketch

Let's start off the list with a simple sketch from How Joyful.
Begin with a straight line followed by two curved lines and you'll have yourself a tiny leaf that will look good for the kid's nature drawings.
2. Fall Leaf Sketch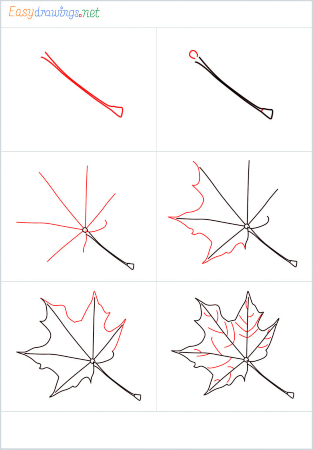 The kids will fall in love with this fall leaf drawing.
Easy Drawings Net has got you covered from teaching how to draw the stem up to the finishing touches of the leaves.
Get ready for more exciting autumn projects like this fall perler bead patterns.
3. Cartoon Leaf Drawing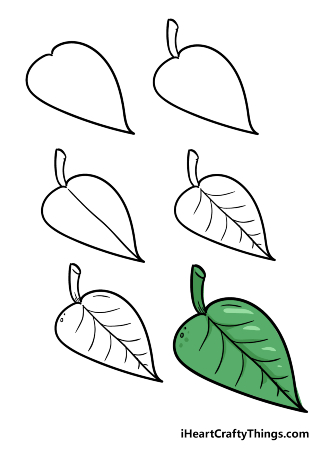 Learning how to draw this cartoon leaf from I Heart Crafty Things will be a game-changer.
It may look challenging to draw at first but this tutorial will guide you through to make it less intimidating for the kids.
4. Vine Leaf Drawing
Looking for a whimsical leaf to add to the kid's drawing collection?
Smiling Colors' vine tutorial will be a great choice.
Figure out which are the best white cotton items to tie dye on this list.
5. Four-Leaf Clover Drawing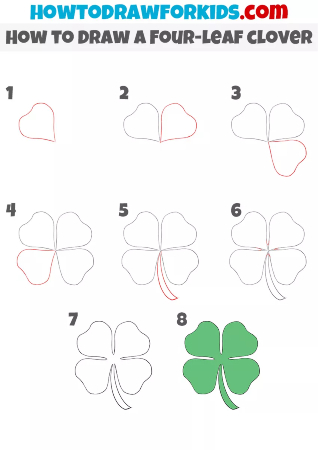 Create all the luck in the world with this four-leaf drawing courtesy of How to Draw for Kids.
Drawing this will brighten up the kids' mood whenever they're feeling down knowing that luck is coming their way soon.
8 How to Draw Leaves: A Step-by-step Guide
6. Willow Leaf Drawing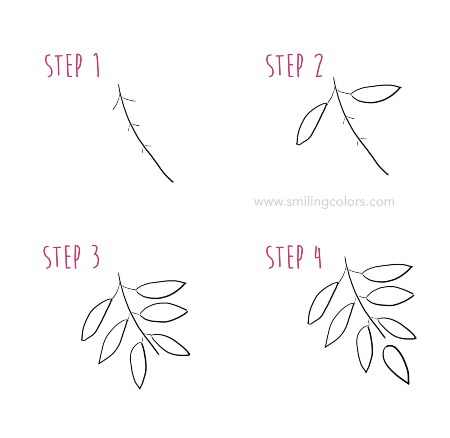 This gorgeous willow leaf from Smiling Colors will add life to their drawings.
They also provided a quick and informative tutorial so you can immediately start creating this artwork.
Feel the magic in these Hocus Pocus perler bead patterns.
7. Sunflower Leaf Drawing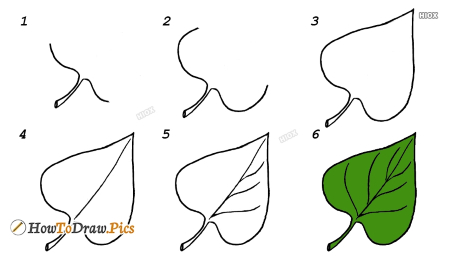 This sketch from How to Draw Pics will be a piece of cake once the kids learn how to draw a heart.
Attach the heart to a stem and color it green to create a sunflower leaf.
Meow! Here are some cat perler beads patterns for all the young cat lovers out there.
8. Cool Leaf Drawing
QWE Art figured out a way a cool way how to level up your child's leaf drawing.
Draw a beautiful scene complete with pine trees, a lake, and birds inside the leaf to make the piece one-of-a-kind.
Explore the wonders of our world and create these epic nature collages.
9. Monstera Leaf Sketch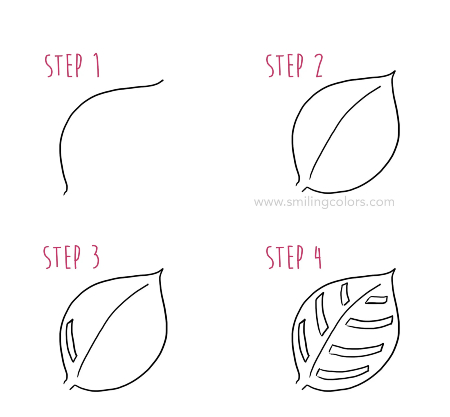 You should also try out this beautiful monstera leaf from Smiling Colors.
Drawing this is as easy as 1-2-3. First, draw the shape of the leaf followed by curved rectangles, and voila!
You've mastered drawing another type of leaf.
10. Unique Leaf Drawing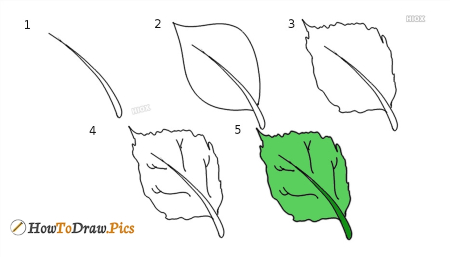 Make the leaf drawing look more natural and authentic by using jagged lines for the outline.
Get ideas from this tutorial of How to Draw Pics to make your artwork look imperfectly perfect.
11. Realistic Leaf Drawing
Shading is a very important element of drawing because it helps in adding depth to the pieces.
Sharp Art Vision's video provides a comprehensive and helpful guide on how to shade the leaves for a more dramatic effect.
12. Oak Leaf Drawing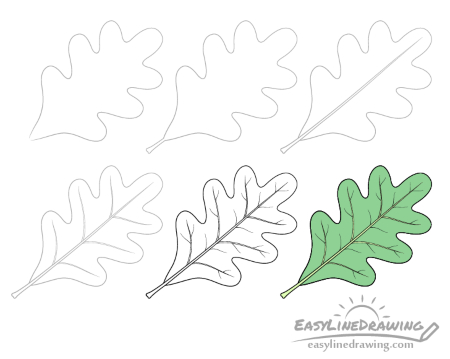 Try out this oak leaf drawing from Easy Line Drawing as well.
Its shape is different from the others which makes it a must-try for drawing and leaf enthusiasts.
Check out these kawaii perler bead patterns for the kids.
13. Dogwood Leaf Sketch

Here's an easy dogwood leaf sketch from Crafts on Fire to wrap up our list.
Drawing this will be a fantastic way to recap all the tips and techniques the kids have learned from all the tutorials.
8 Beautiful Flower Doodles
14. Rose Sketch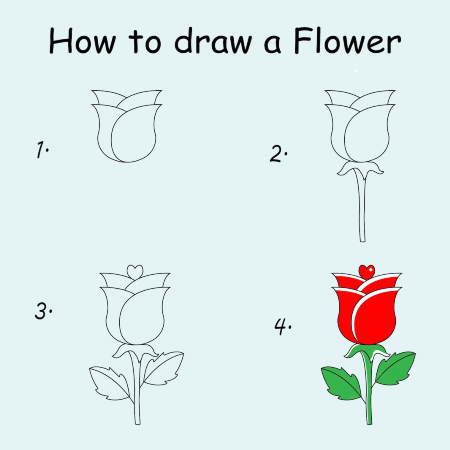 A lovely rose drawing will be a nice addition to the children's sketchbooks.
You'll get the complete tutorial from Freepik because it shows how to draw a rose from its petals to its leaves and thorns.
15. Sunflower Drawing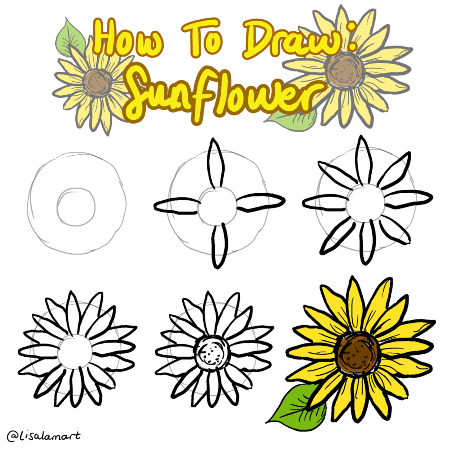 Sunflowers are one of the most beloved flowers of all time and it's not hard to see why.
SCYAP captured the brightness and beauty of this flower which you can easily replicate thanks to this tutorial.
16. Orchids in a Vase Sketch
Flowers are ephemeral so it will be cool to have some flowers that will never wilt.
This cool flower is made possible by the video tutorial from Nipa's Art Gallery so make sure to check it out.
17. Daffodil Sketch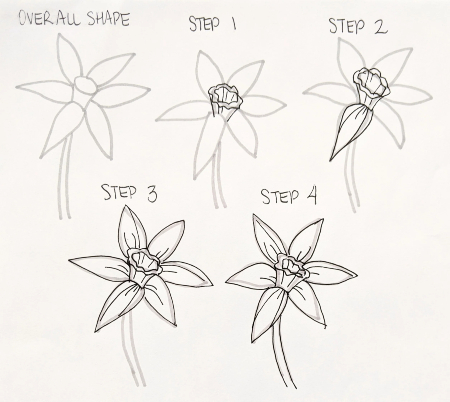 Is your child's favorite flower a daffodil?
You're in luck because our next craft from Zebra Pen features this pretty flower.
18. Pretty Flower Drawing
Farjana Drawing Academy will teach you two ways how to draw flowers.
Take your pick between a budding flower or a fully bloomed one.
Choose to be eco-friendly while being creative by doing these toilet paper roll crafts.
19. Magnolia Flower Drawing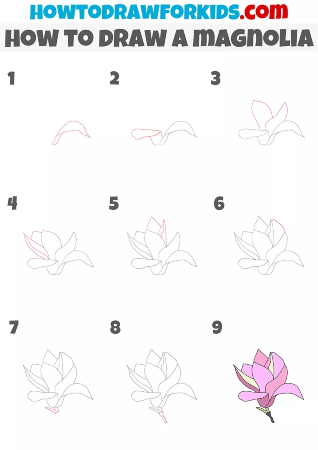 Our collection of flower drawings won't be complete without the pretty magnolia.
How to Draw for Kids gives us a step-by-step guide that's easy to follow and that kids will find super helpful.
Try different mediums of art and start by doing these rock painting ideas for kids.
20. Lily Flower Drawing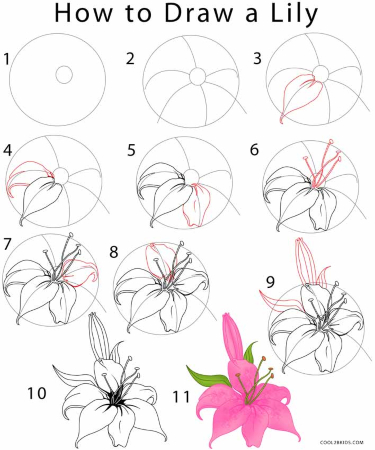 Drawing a lily flower starts with two circles as seen in this tutorial by Cool 2 B Kids.
Be amazed by how the lily slowly takes form with each step of this guide.
It would be hard to imagine that it all started with just the two circles.
21. Flower Drawing with the Number 8
Learn a cool new trick from this video tutorial of M P Drawing Tutorial.
Watch as they transform the number eight into a pretty and dainty flower in just three minutes.
These butterfly perler bead patterns will go well with these flower drawings.
Cool Leaf Drawings
This list has some typical leaves that they see every day and ones that are more unique as well. Whether they are drawing from observation, imagination, or this list, creating leaf drawings will help the children unleash their inner artist.
Don't keep your art materials just yet because we've got more exciting projects for you to do below: