Clear out your schedule because we're about to do something fun. Join us as we explore the best squirrel drawings for little artists!
Squirrels are fascinating creatures. They may be small but their contribution to the welfare of the environment is gigantic. They're saving the planet by planting one nut at a time. Brownie points for looking cute while doing the job, too.
So what are you waiting for? Let's celebrate and learn more about squirrels with these cool drawings.
Try out these easy animals to draw for kids, too.
Make Sure You've Got These
Artists need their tools to create their best work. You'll also be needing the materials below to make the best squirrel drawings possible.
22 Easy Squirrel Drawings
1. Simple Squirrel Drawing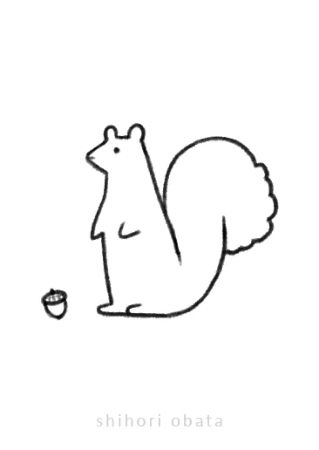 Let's start with something simple. This squiggle squirrel drawing will be best for those who are trying to find their artistic style. It's cute and easy to do. Within 10 seconds, you'll have drawn this cute standing squirrel.
2. Squirrel in a Log Drawing
Your squirrel drawing will look alive and realistic with this tutorial by Harriet Muller. The video will walk you through step-by-step on how you can achieve this awesome sketch.
You'll also love making these 3D perler bead patterns for sure.
3. Squirrel Drawing Tutorial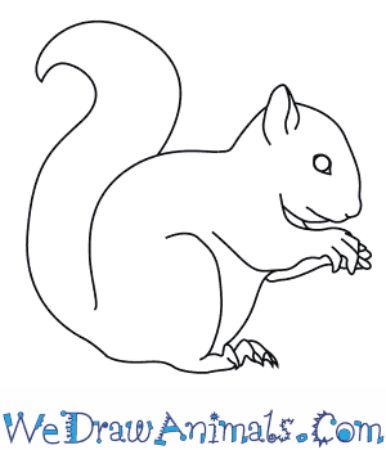 Give me a high five!
Squirrels' hands are tiny and incredibly cute. These also help them transfer from one tree to another and are useful in munching some nuts.
4. Squirrel Profile Drawing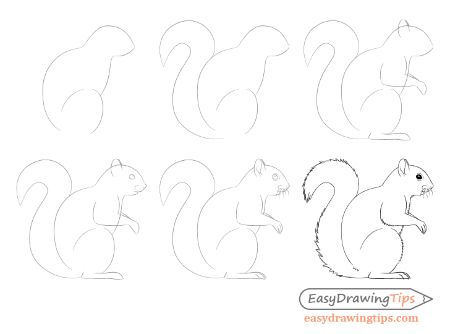 It's important to get all the angles when learning how to draw. You have to see the full picture to capture the essence of the subject. Here's a drawing of a side view of a squirrel to help you practice your skills.
These easy pirate drawings will be a productive and fun activity for your little ones.
5. Step-by-Step Squirrel Drawing Tutorial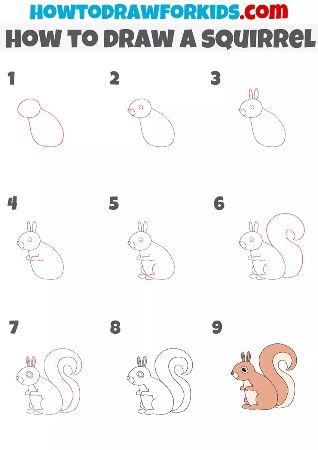 If you're aiming for a more cartoon-style squirrel, then this tutorial is for you. It features a cute squirrel that has a long curled tail. (I imagine that it could speak, too!)
Plus, it will show you what colors will work best for your drawing.
6. Guided Squirrel Drawing for Kids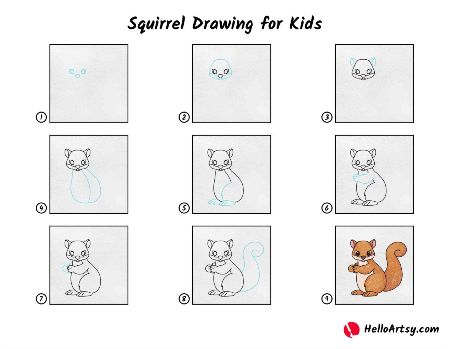 Squirrels are friendly and gentle animals. This squirrel drawing looks like he wants to become your friend.
Teach this squirrel sketch to your little ones and they'll have a blast making it because it's easy to follow.
7. Easy Squirrel Drawing
I know you can't resist those twinkling eyes. So head on to Youtube and watch this squirrel drawing tutorial made by Draw So Cute.
Get ready for more cuteness overload with these kawaii perler bead patterns.
8. Happy Squirrel with a Nut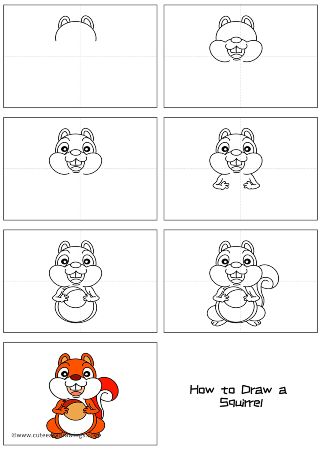 Give a squirrel some nuts and it'll be delighted. You won't just bring joy to the squirrel but it will also give you a sense of fulfillment.
Just make sure that you're giving the right kind of nuts to the right type of squirrel.
9. 9-Step Squirrel Drawing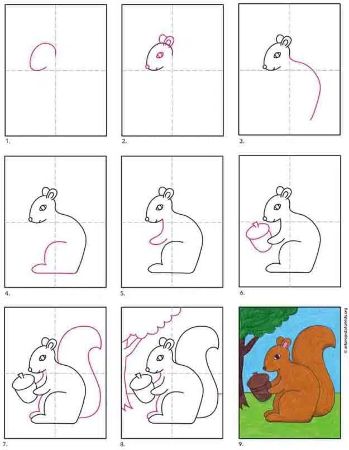 It's time to add some elements to your drawing now that you've mastered how to draw a squirrel. Include a tree, nut, and grass in your drawing like this one by Art Projects for Kids.
Include these nature collage list on your to-do project with your kids.
10. Squirrel with a Bushy Tail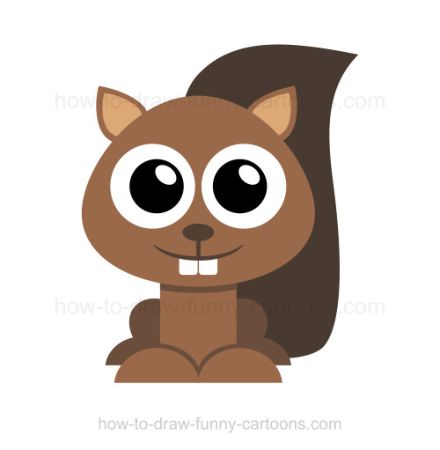 It will be hard to resist a squirrel this cute. Give in and try replicating this squirrel sketch with your kids.
Have fun while learning how to draw planets here.
11. Fall Squirrel Sketch
The seasons are changing and it's going to be fall again soon enough. Art for Kids Hub had a great idea for your next fall craft. Draw this squirrel with a cute beanie and gloves.
12. Curious Antelope Squirrel Illustration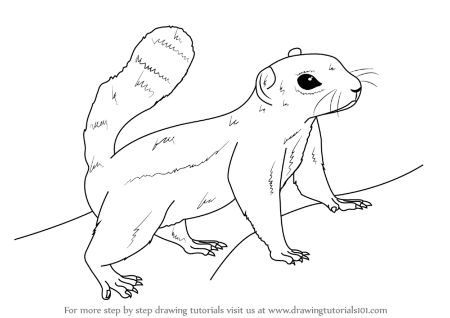 Antelope squirrels are built to withstand the most extreme temperatures. Did you know that they can survive a body temperature of over 104°F? Super cool, right?
13. Cute Step-by-Step Squirrel Sketch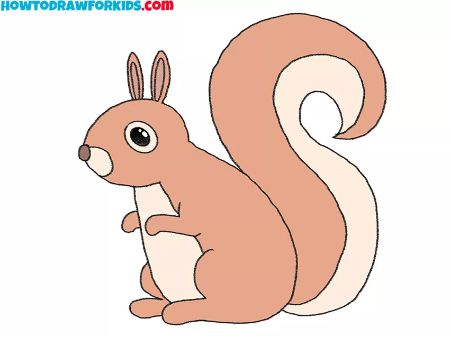 "Are those nuts I hear?" This squirrel looks like it's ready to jump for its favorite food. Who could blame them knowing that nuts are a great source of nutrition for these little ones?
14. Squirrel Dot Drawing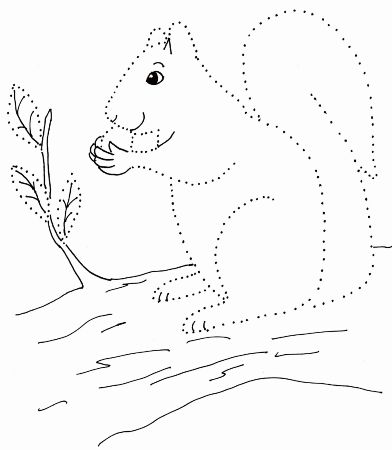 Let's spice things up by trying this squirrel dot drawing. Your kids will be amazed at the finished sketch that's entirely made up of dots.
Are you ready for more adventures? Plunge into the ocean with these Spongebob perler bead patterns.
15. Cartoon Squirrel Drawing
Looking for more irresistibly cute squirrel drawings? Your wish is my command. How2DrawAnimals shows a step-by-step tutorial on how to draw and color the squirrel drawing.
16. California Ground Squirrel Body Illustration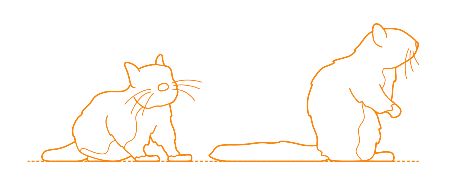 It's not enough to know how to draw a squirrel's face. You also should know how to draw its body from different angles and positions. Here are some examples that you could work with.
17. Simple Squirrel Drawing
Squirrels lay flat on a tree to avoid from falling. It's the best position for them to rest while still enjoying the view. Learning how to draw a squirrel without knowing how to draw one laying down would be a loss.
18. Detailed Squirrel Sketch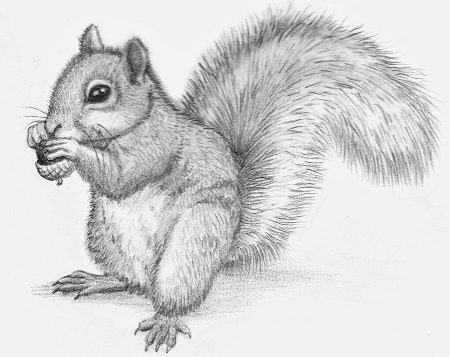 Challenge yourself and your kids by making this squirrel sketch. It includes some details and shading that are tougher to do. But I promise that once you've seen the finished product that it will all be worth it.
19. Squirrel Shading Tutorial
Those who are ready to take the next level will like this squirrel drawing. It's more complicated but looks more realistic. How2DrawAnimals' video will show you how to do this sketch.
Immerse yourself in nature and learn how to draw a hummingbird as well.
20. Big Mouth Squirrel Drawing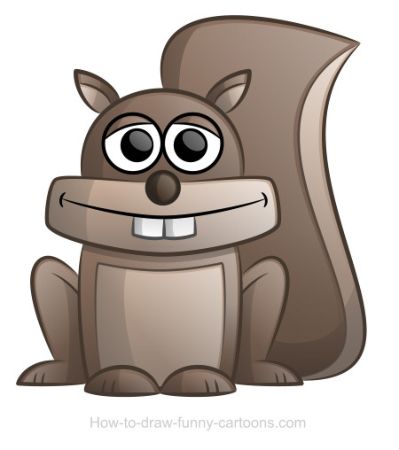 It's amazing how deep a squirrel's cheek pouch is. It can carry two walnuts, six small chestnuts, or eight acorns. That's some squirrel magic right there.
21. How to Draw an Adorable Squirrel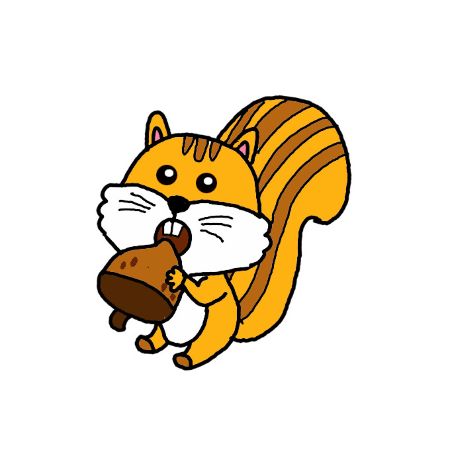 Open your mouth because here comes the nut! This charming squirrel sketch will be a fun project to teach your kids.
Choo choo! Knowing how to draw a train will be super cool. You can now learn how to draw one here.
22. Standing Squirrel Drawing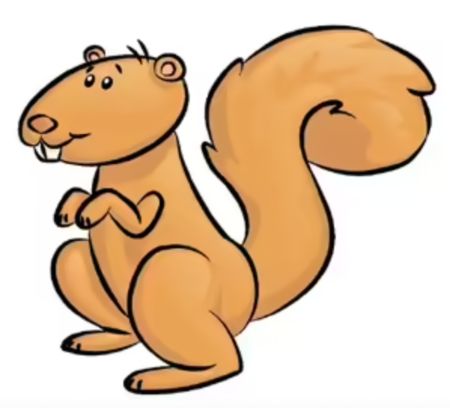 Squirrels are adorable whatever they may be doing. Whether they're eating a nut, sitting on a tree, or standing on the ground, these creatures are just too cute to be ignored.
Do you know how to draw a chicken? This post will teach you how.
Nut Your Average Squirrel Drawings
Squirrels are amazing without a doubt (and this post just proved that). These squirrel drawings are a nutty treat for people who love squirrels as much as I do.
Practice your drawing skills more with these tutorials: