We all know that tie-dying is a lot of fun! So if you think you've done every tie-dye project you can think of and are still looking for the next white cotton items to tie-dye, then you've come to the right place.
This list offers great items that are both fun and durable for your next project.
You'll also find some tie-dye essentials that will be crucial in every project you'll make. Read on then go on and start your next awesome creation!
Tie-Dye Essentials
Read this informative book about tie-dye before getting down to business. Learn new techniques, patterns, and styles that will make your project look more awesome.
This book contains 33 terrific projects that you can use and apply for your next craft.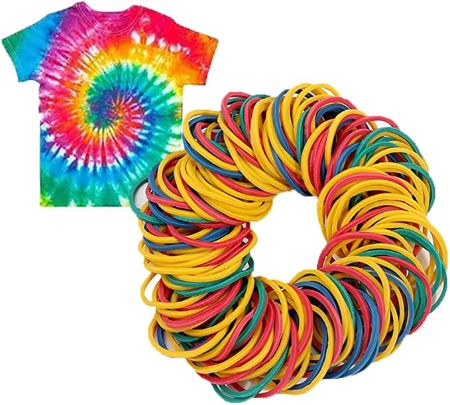 You can't make tie-dye projects without rubber bands.
It's like having a fresh canvas without a paintbrush. They're essential. So before you start your project, make sure that you have all the materials you need including these.
Tie-dying is a lot of fun so these 200g rubber bands will be more than enough for all your future projects.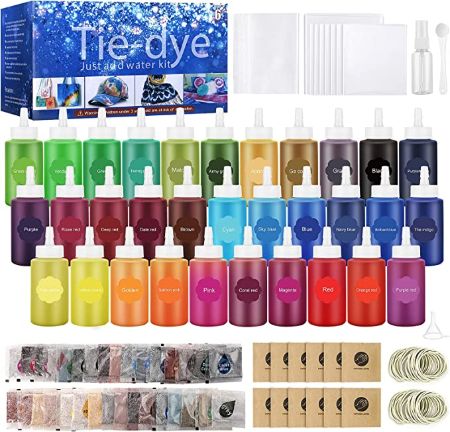 The more colors the more fun, right? This complete tie-dye kit comes with 32 dye powders, gloves, aprons, funnels, and a whole lot more.
What are you waiting for? Call on the kids (and the kids at heart) and let the fun begin!
19 White Cotton Items to Tie-Dye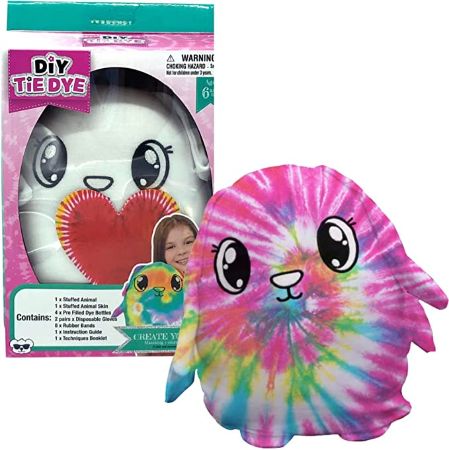 What makes this plush special is that your kids can choose what their new best friend's colors will be. Instead of buying a stuffed toy in a shop that's already pre-made, this one is more unique and will let them express themself.
Here are more adorable and easy animals to draw for kids to enhance their creative skills.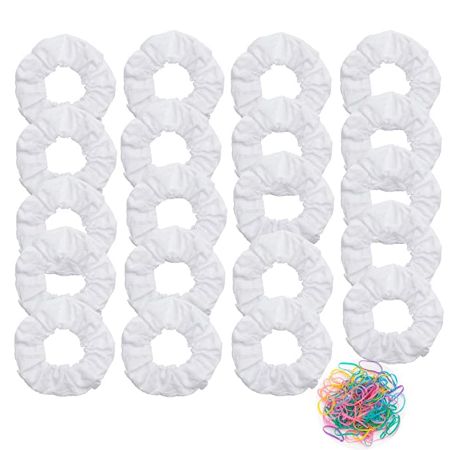 Having a sleepover is exciting but it also takes a lot of work, especially preparing activities for the girls.
One activity that will be a hit is tie-dying these scrunchies. These can be their own version of friendship bracelets!
Still looking for more activities? Check out these easy perler bead patterns.

Wearing these tie-dyed headbands will level up their looks whether that may be for school, training, or vacation. Adding a splash of color can do wonders in a person's presence. So whenever they want to look hip on the go, these headbands are the way to go.
Bucket hats are the newest trend for Gen Zs. Everywhere you look, you'll see at least one wearing this fashionable hat.
Why settle for a plain one when you can stand out by tie-dying your own hat?
Wear this epic hat for your next vlog, TikTok or, photoshoot.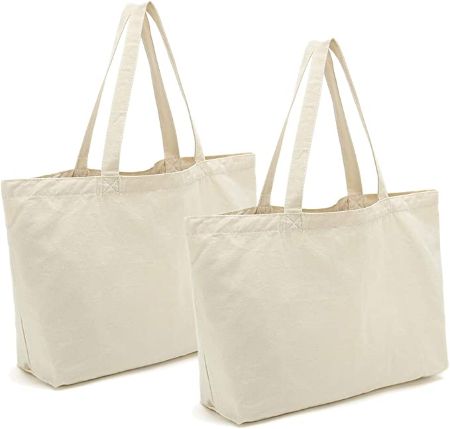 Go to the supermarket, school, or office with this hip bag. One cool thing about this bag is that you'll be sure that no one will have the exact same bag as you.
Want to make other unique crafts? This 3D perler bead patterns is for you!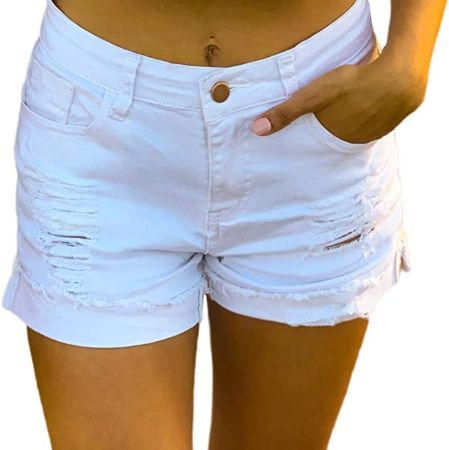 When you're packing for a beach trip, it won't be complete without at least one tie-dye piece of clothing (and that includes these ripped shorts). It's a chic shorts that will be your go-to bottoms during summertime.
Want a matching shirt? Check this article about the best shirts to dye.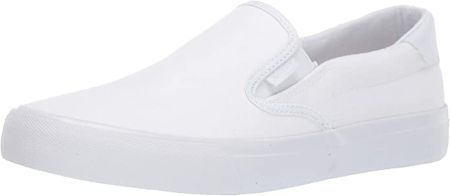 Sneakerheads rejoice because you can also create your own tie-dye shoe designs with these sneakers.
The materials used in this product are absorbent so adding color and glamour to it will be a piece of cake.
Brownie points for the rubber sole and cushioned insole so they don't only look epic but are comfortable and durable, too.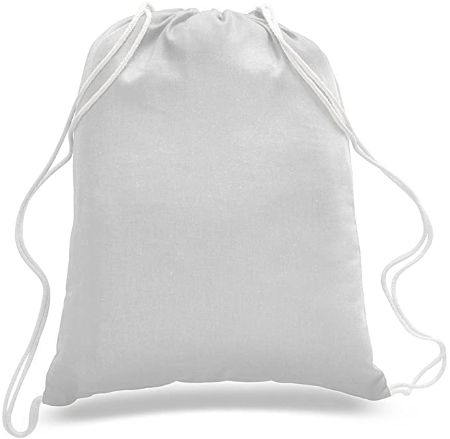 Drawstring bags are versatile. They can be used as a gym bag, everyday bag, or even a goodie bag.
Instead of using this as it is (which is plain, white, and ordinary), why not make it extraordinary by adding designs and colors to it?
It's as easy as 1-2-3. Just prepare the materials and let your creative side take the driver's seat. You'll be amazed at the wonderful patterns you'll be able to create.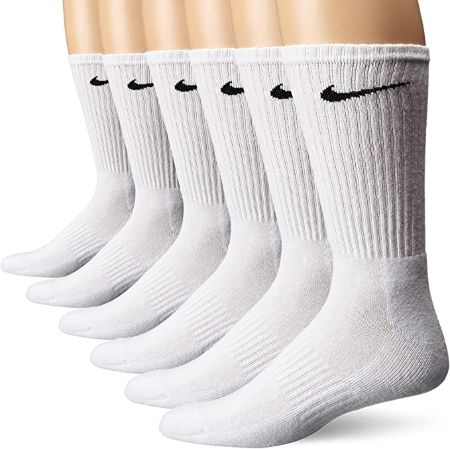 I know what you're thinking.
Why should I tie-dye my socks if they're not even visible?
Let me tell you that the little things actually make or break the outfit.
Wearing a fun pair of socks will make you look cool, funky, and trendy.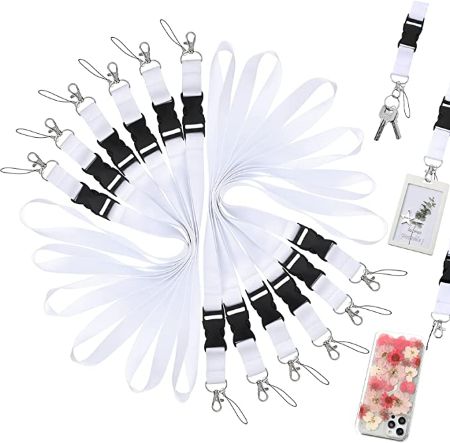 As the summer's end is fast approaching, prepare your kids for another school year with these lanyards. Plus, it will serve as a reminder of all the fun and crafts you've accomplished during the break.
Diamond painting is the newest talk of the town. Want to try it with your kids before they go back to school? Here are the best diamond painting kits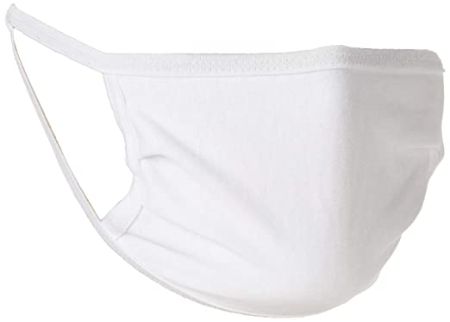 What's better than a face mask that provides protection? A face mask that protects and is fashionable as well!
I know that wearing face masks can be uncomfy and boring, but your kids will be the ones asking you for these when they see these colorful face masks.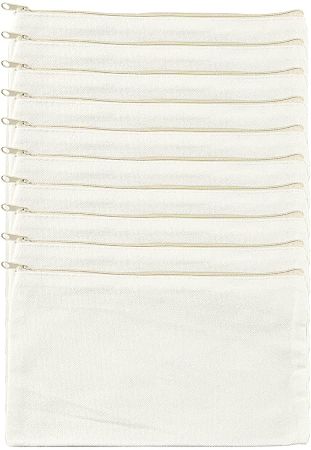 Organize your child's stuff in these handy pouches.
You can even color-code it to make it easier for your kids to find what they're looking for: green for toiletries, blue for toys, and red for money. The possibilities are endless!
More fun activities are in store for you with these kids crochet kits.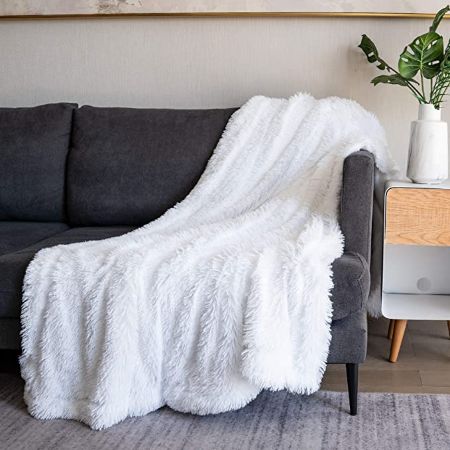 Sleep soundly while tucked in this fuzzy throw blanket. You'll have a good night's sleep everyday thanks to this cozy blanket.
Your blanket, your rules. Can't find the design and color that you're looking for? Create the tie-dye design that you want with this tie-dye kit.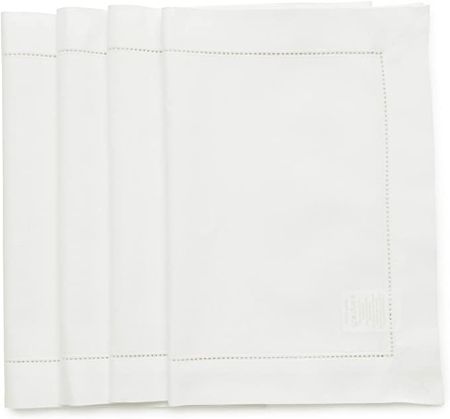 When you've got these tie-dye linen placemats, the food will not be the only superstar on the table. Your guests will admire not just your delicious meal but also the funkiness of the table setting.
Having tie-dyed placemats are uncommon.
So you'll receive a ton of compliments and questions about where you got these from.
Block out all the harsh lights (and negativity) out of your life with these curtains. It will be more effective once you add a splash of color onto them.
Plus, it will be the best backdrop for your next TikTok videos.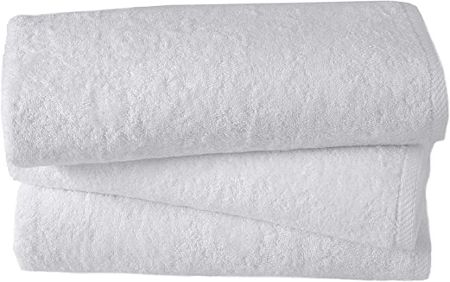 There will be hundreds of towels when you go to the beach but there will be no mistaking which towel is yours because of the cool tie-dye design.
In a sea of white cotton towels, stand out from the crowd and be the colorful and bright spot on the beach.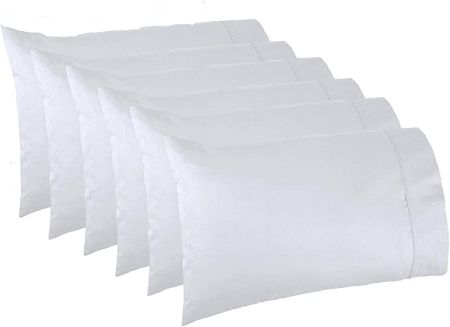 You've got the tie-dyed curtains and blankets so the only thing missing to complete your tie-dyed inspired room is a bunch of tie-dyed pillowcases. And these pillowcases perfectly fit the bill!
Each set includes six pillowcases that measure 20 by 30 inches.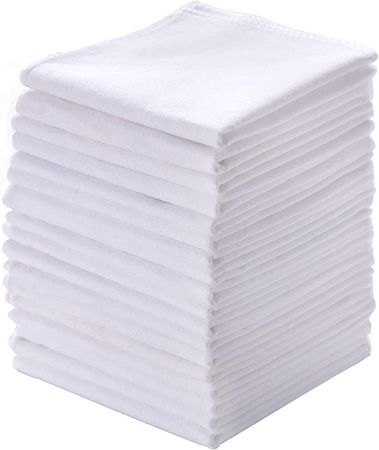 Bring a tie-dyed handkerchief wherever you go that will fit your mood. You can combine colors or choose to stick to one color for a bolder look.
This set already comes with 18 pieces of 16 x 16 inch handkerchiefs for your daily needs.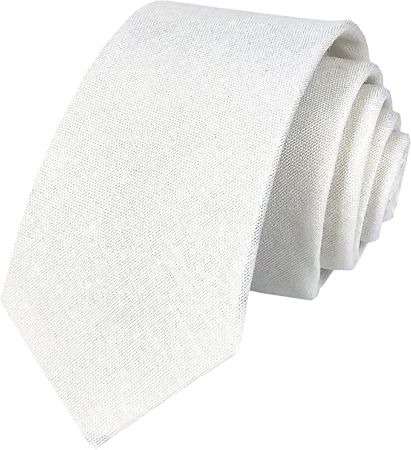 Surprise the man in your life with a tie that not only looks cool but is made with a lot of TLC as well. The contrast of the dark suit with this colorful tie will be impeccable.
Up for another craft challenge? These origami kits will be a great starting point.
Color Your Life, Color Your World!
There are a lot of white cotton items to tie-dye for your next project and I hope you found the one that will fit your needs and preferences.
Experimenting with different kinds of white items to tie-dye will be a great and fun learning experience for you and your kids.
Explore and further unleash your creative side with these fun crafts: