Step into the captivating realm of Kirby Perler Beads.
These vibrant and colorful patterns will allow your kids to bring the beloved Kirby character to life with ease. A lot of Kirby variations are also included in this list so make sure to read until the end.
Get ready to unleash your child's creativity as they embark on an awesome adventure one Kirby pattern at a time.
Tickle the imagination of the kids with these creative toilet paper roll crafts.
Pink Perler Beads and More
11 Easy Kirby Perler Bead Patterns
1. Happy Kirby Perler Bead Pattern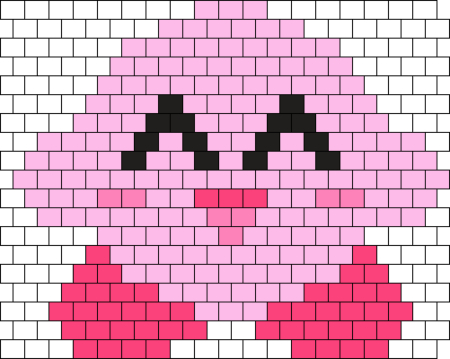 Our first Kirby perler bead pattern from spirolz on Kandi Patterns is all smiles to welcome you to this wonderful list.
Its triangular eyes will capture the attention of the kids and the best thing about it is that they're the easiest part to make as well.
2. Chef Kirby Perler Pattern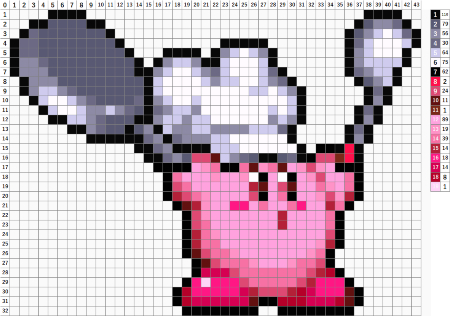 This adorable Chef Kirby perler pattern from Nayakoko will satisfy the kid's artistic cravings.
The pattern will also be a hit for your aspiring little chef especially because it will require them to make a chef's hat, pan, and laddle.
3. Sleeping Kirby Perler Bead Pattern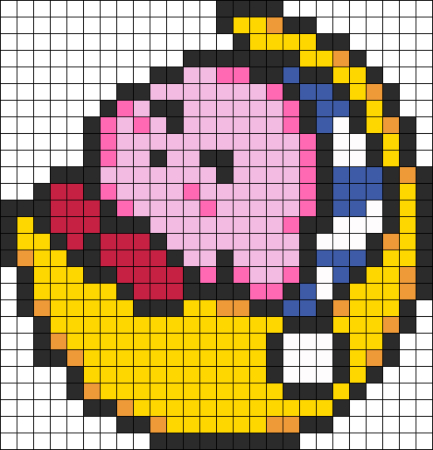 The kids will be thrilled to recreate this sleeping Kirby pattern from 123reesecup on Kandi Patterns.
Kirby may be in a deep slumber in this pattern but I assure you that the kids won't be dozing off while doing this project.
4. Simple Kirby Perler Beads
Have a relaxing time recreating this Kirby perler bead pattern from @Bead_art.
This craft features Kirby chilling on top of a star. Your child will also enjoy doing this without the pressure of finishing the project urgently.
5. Green Kirby Pattern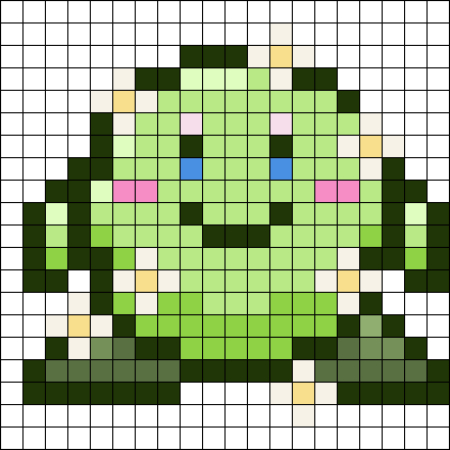 Add this unique green Kirby pattern from G0r3y_Gxtz on Kandi Patterns to your massive collection of Kirby perler beads.
Its rare color as well as the touch of floral to this pattern makes it a must-try for all Kirby fans.
6. Kirby Among the Stars Pattern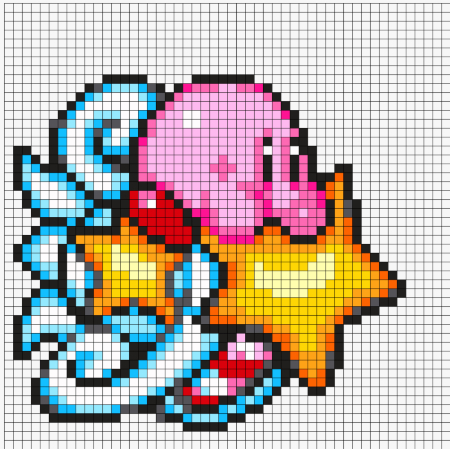 Hang on tight because we're about to go on a crazy fun adventure with Kirby for our next project.
Ride with the waves and the stars through this epic Kirby pattern from PNG Item.
Meet Cheer Bear, Wish Bear, and more in this Care Bear perler beads patterns.
7. Surfing Kirby Pattern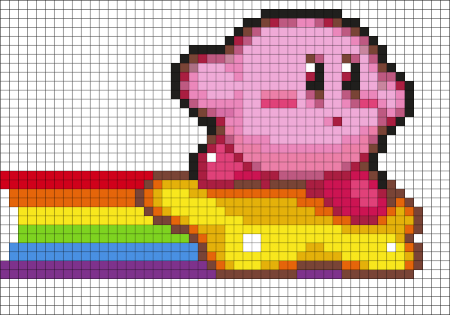 Combine Kirby, a star, and a rainbow and you'll have this awesome craft from katerin609 on Kandi Patterns.
Make sure you've got a steady balance because it will be a bumpy but super fun ride.
Find colorful rainbow crafts for kids on this list.
8. 3D Kirby Perler Beads
Having this 3D Kirby perler beads will add character and life to the kids' room.
Head on to KandiPerlerFairy and learn the step-by-step instructions on how to make this awesome craft with the kids.
9. Ghost Kirby Perler Bead Pattern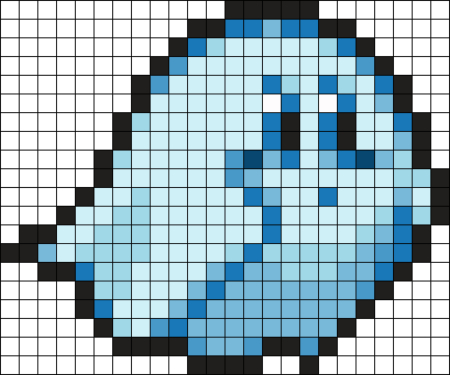 Another rare Kirby pattern has come our way courtesy of hippocratessocrates on Kandi Patterns.
This will be the perfect pattern to do with the kids on Halloween.
Get the paint and paintbrushes ready because we're about to create these Halloween painted rocks.
10. Cool Kirby Pattern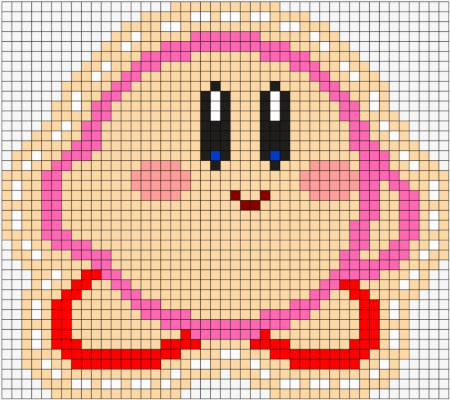 You'll see the magnitude of Kirby's cuteness through this pattern from Nice PNG.
Trace the pattern of Kirby a couple of times and fill it with colorful beads and you'll create this pretty pattern in no time.
11. Rolling Kirby Perler Bead Pattern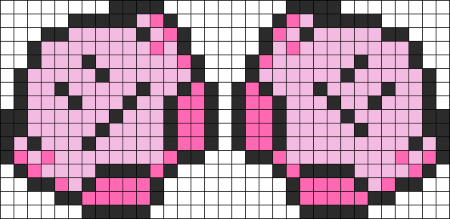 Let's keep it rolling and dive into this Kirby pattern from cylent on Kandi Patterns.
Brownie points for the two Kirby patterns included in this craft. After all, the more the merrier!
Make the kids' wishes come true with the help of these Santa perler beads patterns.
9 Cool Nintendo Perler Bead Patterns
12. Ash Ketchum Perler Bead Pattern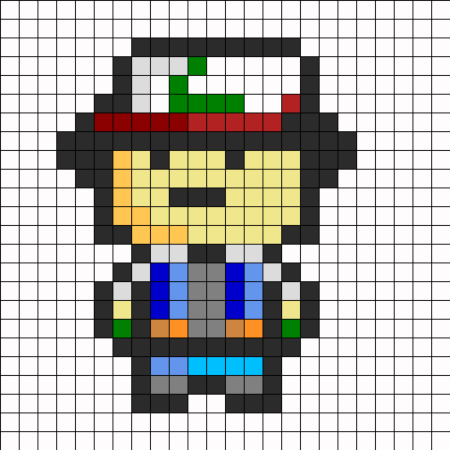 Let DanielleDinosawr on Kandi Patterns' tutorial teach the kids how to create one of the strongest and most famous Pokemon trainers of all time, Ash Ketchum.
The details in this pattern are impeccable which includes his hat, vets, and gloves.
13. 3D Charmander Perler Beads
Adding this 3D Charmander to the kids' Pokemon collection will be a fantastic idea.
Matthew Phelan's will show them how it's done one perler bead at a time.
Level up the kids' craft game with these 3D perler bead patterns.
14. Cute Piplup Perler Beads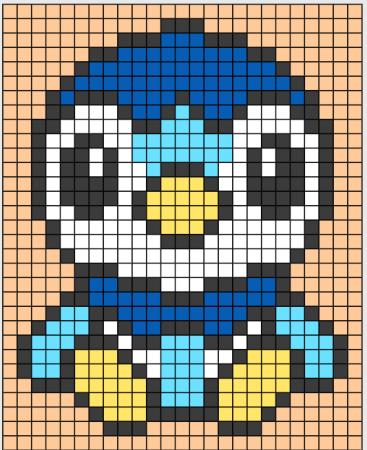 There's always time and room for another adorable perler bead pattern for Pokemon fans.
For our next project, we'll be crafting this super cute Piplup pattern from Bracelet Book.
15. Starmie Pokemon Perler Beads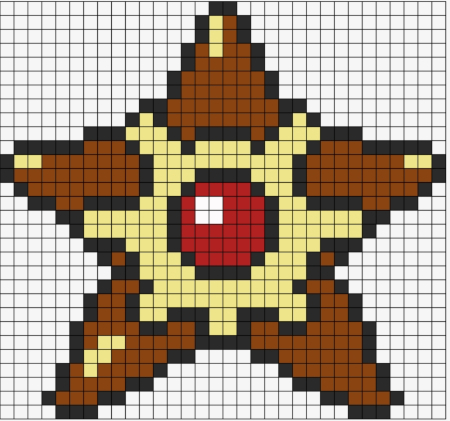 If they've got five colors of perler beads at home: brown, black, white, red, and yellow then they will be able to easily recreate this awesome Starmie pattern.
Explore the galaxy with these Star Wars perler beads patterns.
16. Pikachu Perler Beads
We can't talk about Pokemons without including one of the most loved characters of all time, Pikachu.
Watch ZA Pokemon's video tutorial to learn how to create Pikachu using yellow, black, and pink perler beads.
17. Ditto Perler Beads
Even the smaller kids can join in the Pokemon fun thanks to this simple pattern from Seek PNG.
It's one of the easiest Ditto patterns out there so make sure to do this with the kids.
Get the best white cotton items to tie dye here.
18. Jigglypuff Perler Beads
If your child loves Kirby then they'll also like this equally pink and adorable Pokemon.
PerlerBuff has the step-by-step guide on how to turn their pink perler beads into the adorable Jigglypuff.
19. Cool Snorlax Perler Bead Pattern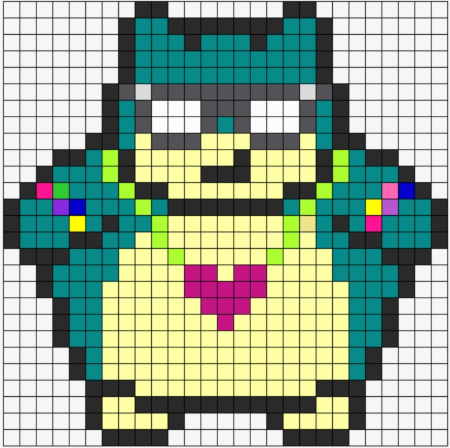 This cool Snorlax pattern from Nice PNG looks awesome and is ready to party.
Its colorful shades, heart necklace, and bracelets make the pattern even more enticing and cute.
Catch the cutest dog character ever in these Snoopy perler beads patterns.
20. Psyduck Perler Bead Pattern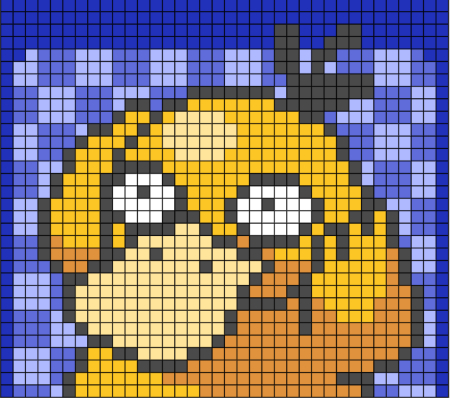 Don't think that we forgot to include a Psyduck pattern on this list.
Have a laugh and enjoy completing this pattern of our favorite yellow Pokemon duck from Bracelet Book.
Bonus: I Choose You Pokeball Perler Pattern

This cute Pokeball along with the heartfelt message will make this pattern the highlight of their Pokemon crafts collection.
Bracelet Book knows just how to capture the heart of Pokemon fans through this craft.
Kirby Perler Beads that Will Make Your Day
That's the end of our colorful adventure with Kirby Perler beads.
I hope you had a lot of fun with our Kirby creations which are filled with charm and cuteness.
These perler beads patterns are a fantastic way to express the kids' creativity and will allow them to make their own unique Kirby world without leaving the comforts of their home.
Got more time on your hands? Better out check these amazing crafts for kids, too: