Choosing the best shirt for tie dye might be an arduous task for some. The main thing to consider is which fabric will absorb the dyes best?
Cotton is the best material for tie dye as it is not only one of the most absorbent fabrics, it's also the most comfortable to wear.
100% cotton shirts, or a combination with a high percentage of cotton, are the best shirts for tie dye.
60% cotton and 40% polyester (or a 50/50 split) also work, but the outcome results in a lighter or more pastel color.
100% polyester doesn't absorb well and requires a more specialized type of dye.
With that said, below are 32 of the best shirts for tie dye arranged by shirt type. Most of these shirts can be purchased at local stores, too!
This list also includes two recommended tie dye kits and a bonus section of other cotton items to use for tie dye.
Recommended Tie Dye Kits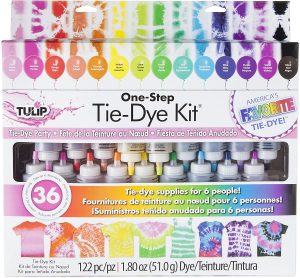 Tulip's kit is best for 100% cotton fabrics. The colors don't fade, even after machine wash, and you don't need to presoak the fabric in soda ash before using these dyes.
Even though the colors wouldn't be as vibrant, this set can also be used on combination fabrics with 40% or 50% polyester.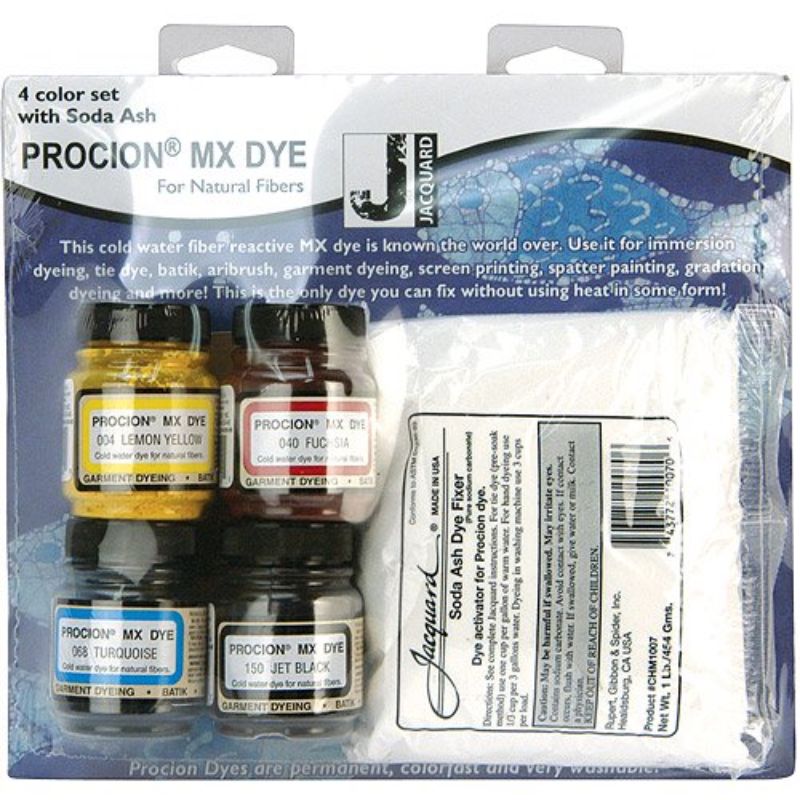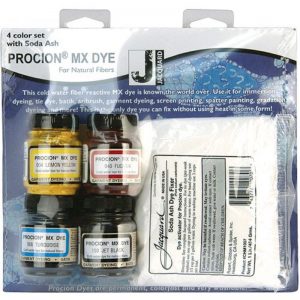 For fabrics with a mix of polyester, Procion dye is advised. Procion sticks to fabric better, but the downside is that you have to presoak the fabric in soda ash.
Soda ash is a chemical that changes the pH levels of fabrics to make a permanent connection that holds the dye better.
The Best Adult T-Shirts for Tie Dye
T-shirts are the staple for tie dye crafts because they're the most commonly worn article of clothing. Let's start off with a selection of four shirts for mom and dad!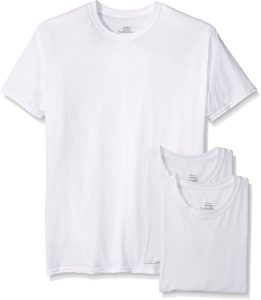 These shirts in a 3-pack, a great option if you want to tie dye shirts for multiple people. These t-shirts are nice, soft, and comfortable, however, they might shrink a bit, so I recommend buying a size larger.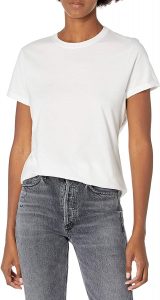 Another comfortable shirt for tie dye that's lightweight, cool, and breathable. These have been pre-shrunk to fit, but I recommend buying a size larger as well just in case.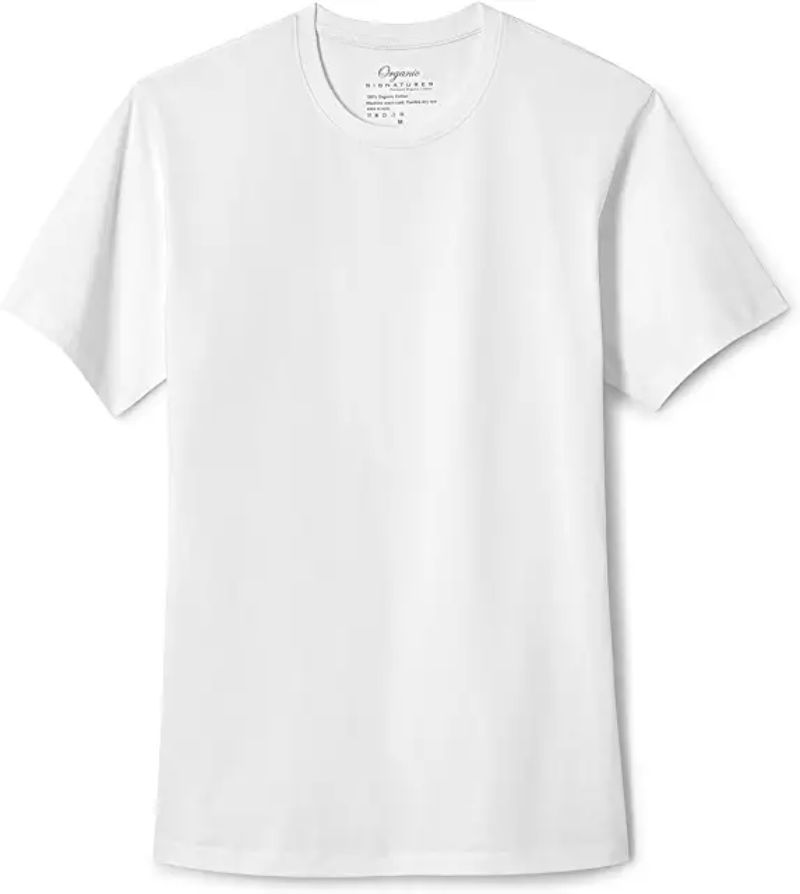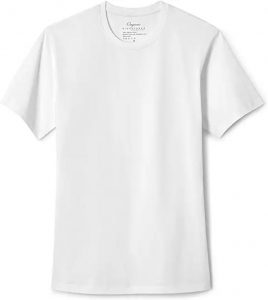 Made from premium cotton, this t-shirt is both comfortable and durable. These are also quite soft to the skin. Plus, 10% of their proceeds go to charity!
However, Organic Signature's sizing chart might be a bit off for some people, so check your measurements before you buy.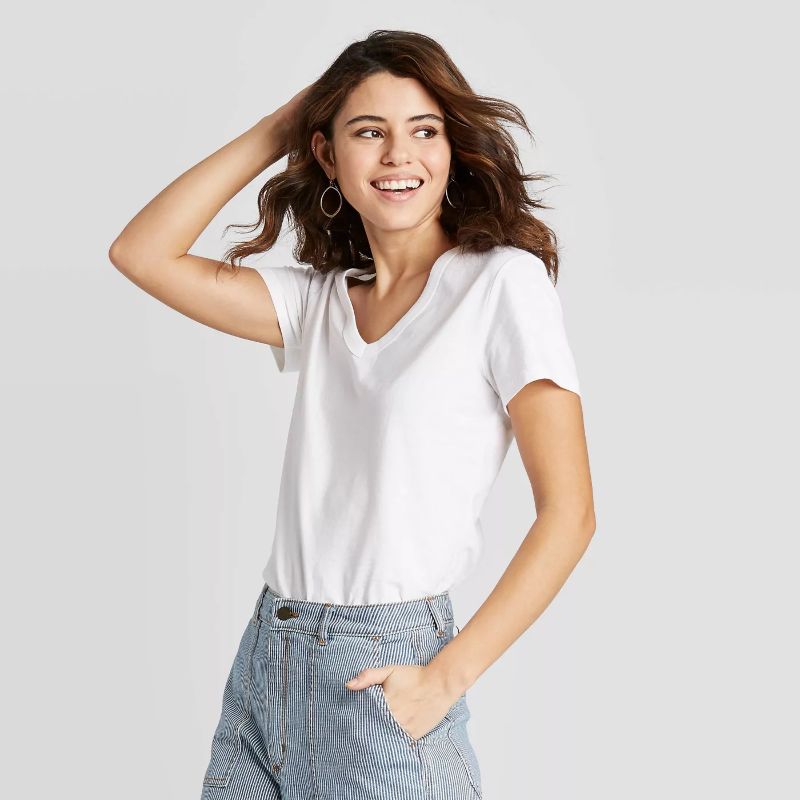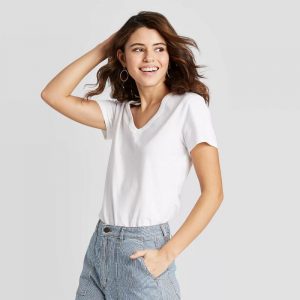 This t-shirt is lightweight and stretchy, making it an ideal choice for pregnant women who want a tie dyed shirt or for those who prefer a looser fit.
The Best Kids T-Shirts for Tie Dye
Now that you've chosen shirts for mom and dad, let's now move on to the kiddos! Here are four cotton shirts for kids that are great for tie dye.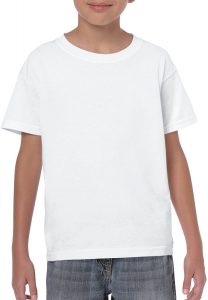 Gildan's solid colored youth t-shirts are 100% cotton. They might be thicker and rougher than the average shirt, so keep that in mind as you choose the best shirt for your kids.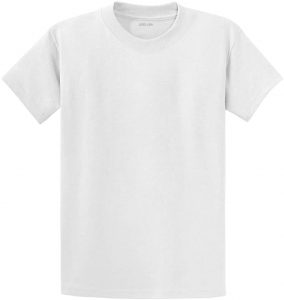 This is another comfortable and thick shirt for kids from French Toast that's great for tie dye crafts.
Fruit of the Loom makes excellent quality shirts. This shirt comes in a 10-pack, a great deal for the price, so kids can throw a tie dye party!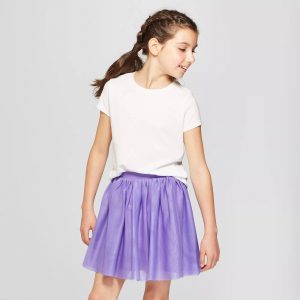 If you want a pastel colored outcome for your tie dye craft, Cat & Jack's fabric combination (60% cotton and 40% polyester) will help you do just that. This shirt is nice and breathable for kids to wear.
The Best Kids Long-Sleeved Shirts For Tie Dye
For kids who prefer wearing long-sleeved shirts, especially during colder weather, here are four long-sleeved cotton shirt options you can tie dye.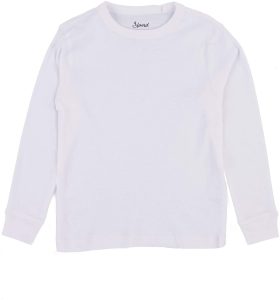 Leveret's shirt is a soft and comfortable long sleeve t-shirt for kids. However, their sizes are a bit small, so I recommend ordering a size larger to be safe.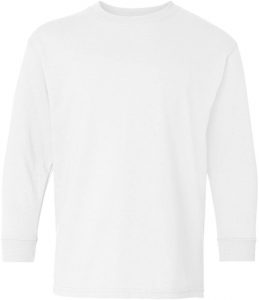 Gildan's shirt is thin and the sleeves aren't that long, which makes it wearable even in warmer weather!
Since it's 100% cotton, this shirt may shrink, so I recommend buying a size larger.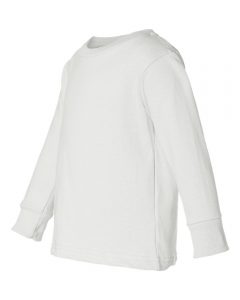 This long sleeve shirt from Rabbit Skins is another comfortable t-shirt for kids, but buying a size or two larger is recommended since it might shrink.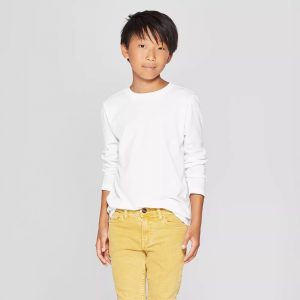 Another good quality and comfortable shirt from Cat & Jack that has the fabric combination to produce tie-dyed pastel colors!
The Best Kids Sweatshirts And Hoodies For Tie Dye
Sweatshirts and hoodies are usually thick and bulky, requiring more steps to tie dye. But, it's not impossible! Here are four sweatshirts and hoodies for kids that aren't too thick for tie dye crafts.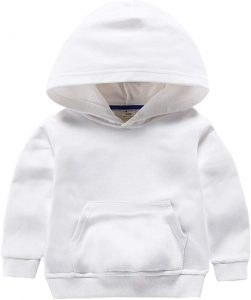 ALALIMINI sells a thin and comfortable hoodie, ideal for tie dyed crafts for toddlers!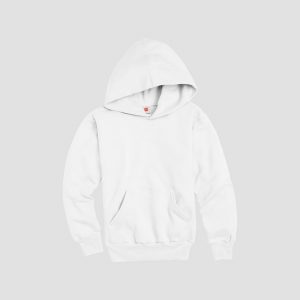 This not too thin and not too thick hoodie from Hanes is perfect for those who want a middle ground.
As the fabric combination is 50/50 cotton and polyester, I recommend using the Procion dye mentioned at the start of this article.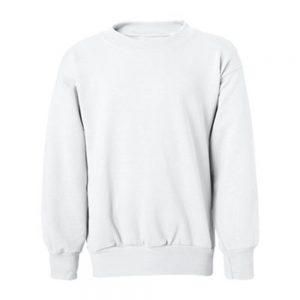 If your kids don't want the hood, Hanes also makes a sweatshirt without one. This sweatshirt is soft, comfortable, and not too thick!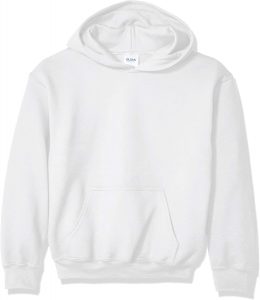 If you want a slightly thicker sweatshirt/hoodie, Gildan's got you covered. Despite labeled "kids," adults can wear the larger sizes just fine!
The Best Kids Tank Tops For Tie Dye
Why stop with shirts? Here are four of the best tank tops for kids tie dyed crafts!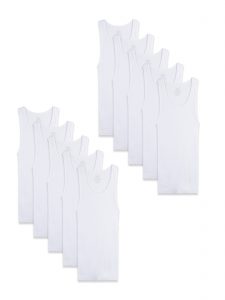 Fruit of the Loom's tank top comes in a 10-pack, a good value for the money. These tank tops are quite comfortable but may shrink, so I recommend buying at least one size larger.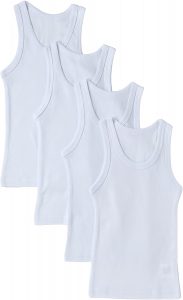 Despite being just a 4-pack, Spartoli's tank tops are soft, durable, and tagless! Since their size chart is somewhat skewed, make sure to check your kid's measurements before purchasing.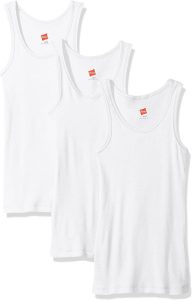 For girls, Hanes has these soft and stretchy tank tops that come in a 3-pack. Due to its stretch, it can be too tight, so I recommend buying a size larger for a looser fit.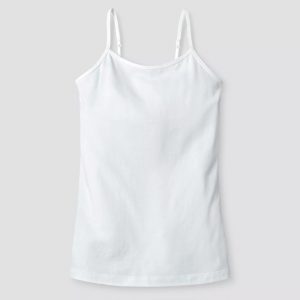 Don't be alarmed with the fabric combination (57% cotton, 38% polyester, and 5% spandex) because the cotton percentage is still high. With this combination though, I recommend using Procion dye for this top.
And yes, adults can wear the larger sizes, too!
The Best Kids Dresses For Tie Dye
Don't stop with just tops! Add a little more variety to the traditional tie dye project with these four dresses that are great for tie dye crafts.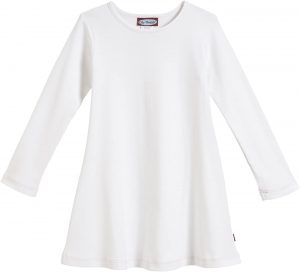 Your kids will love to tie dye this soft and comfortable, yet durable dress from City Threads!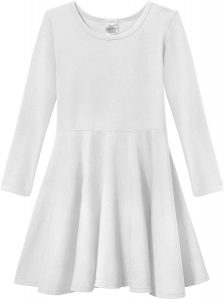 Here's another adorable and lightweight twirly dress from City Threads that can even be worn during warmer weather!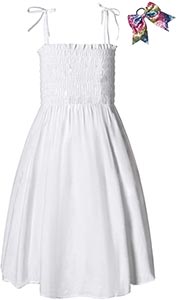 Sangtree makes a thin and comfortable dress that's even cooler than the one above!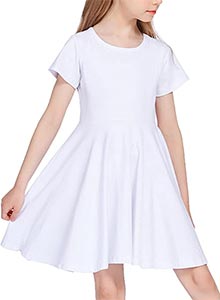 If you want to tie dye a dress for your toddlers, Arshiner has got you covered with this simple dress.
The Best Onesies For Tie Dye
Give your babies a splash of color with these cotton onesies. Since these are smaller, they're a great way to practice tie dyeing!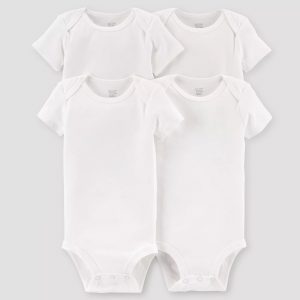 A great value for the price, these onesies come in a 4-pack. They're soft, comfortable, and wash well, making them perfect for tie dye projects!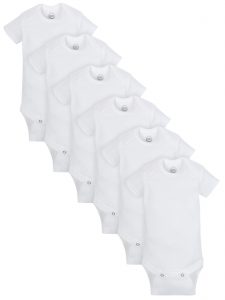 You thought a 4-pack was great? This one comes in 6! These are quite soft, making them really comfortable for your little one. They also wash well, so they make a great option for tie dye projects.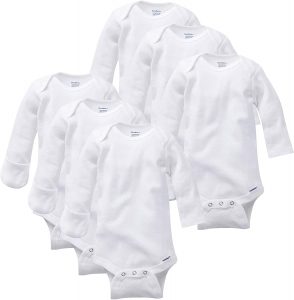 These long-sleeved onesies are great for tie dye as they come in a 3 or 6 pack and have built-in mittens!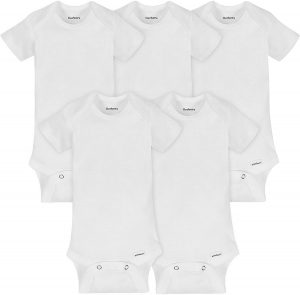 These onesies are soft, comfortable, and come in packs of five or a whopping fifteen – great if you want to practice tye dyeing!
However, do buy a size larger since they might shrink after washing.
Bonus Cotton Items for Tie Dye Crafts
Why stop with clothing? Here are four other items made from cotton your kids can tie dye!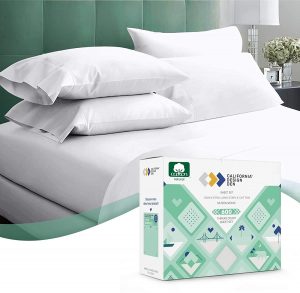 Spice up your kids' bedroom by tie dyeing these 100% cotton pillowcases and bed sheets!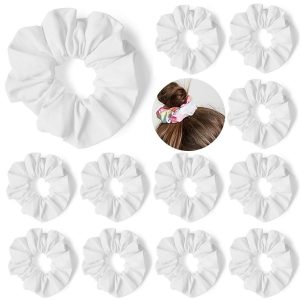 Konooy's 12-pack scrunchies are soft and durable, and the amount you get makes it perfect for multiple tie dye activities with your kids.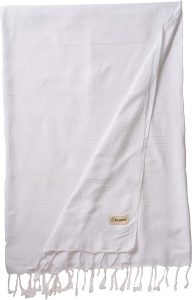 Need a blanket for a picnic? Stargazing out in your backyard? Bersuse's 100% cotton blanket can be tie dyed for outdoor activities or can be used as towels!
Top Design makes excellent reusable grocery bags made for DIY tie dye crafts. Bring home your groceries in style after you tie dye this bag!
Color the World, One Tie Dye Shirt at a Time
100% cotton is the best fabric for tie dye. Having at least 50% cotton is still optimal for tie dye, but would require more work if the other 50% is polyester.
Tie dye and add color to your white tops today!
Have you used any of these items we've deemed as the best shirts for tie dye? I'd love to hear all about your results in the comments!