Bees are incredible creatures. They may be tiny, but they're one of the most hardworking and dedicated insects on the planet. Plus, they play a very crucial role in our ecosystem. That's why it's important to teach kids all about them, and a great place to start is by doing these bee crafts for kids.
All these bee crafts are fun, easy, and educational. You'll never run out of ideas because we've got a whopping 23 crafts to choose from.
Let's get it on and start working like the busy bees.
Flowers and bees make the perfect pair. Here are 3D paper flowers to do with the kiddos.
Be Busy As A Bee
Be(e)fore we get started, make sure you're equipped with these art materials:
8 Bumblebee Crafts for Preschoolers
1. Heart Bumble Bee Craft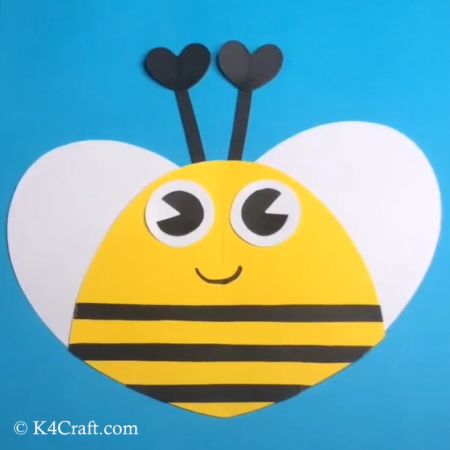 It's time we show our love and appreciation for the bees that pollinate our world. And what better way to do that than by doing this heart-shaped craft from K4 Craft.
Plus, the kids will be taught to think outside the box because the outer white portion of the craft can be seen as its wings, too.
2. Cotton Balls Bee Craft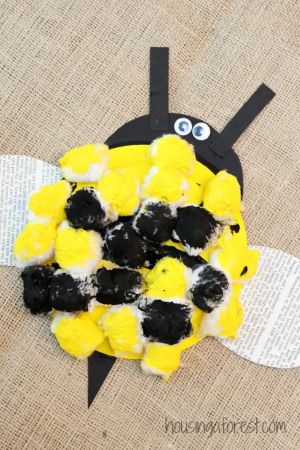 With this cotton balls project from Housing a Forest, you'll be able to pet bees without the fear of getting stung.
It's a good visual and sensation project that will let the kids see bees in a different light.
More cotton ball crafts await you in this post.
3. Bumble Bee Footprint Craft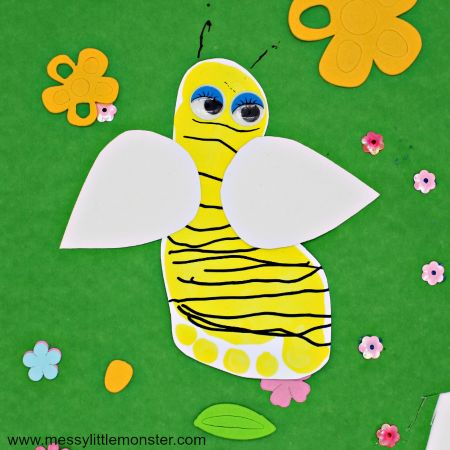 Let's change it up a little and use our feet instead of our hands for our next craft courtesy of Messy Little Monster.
It's an excellent craft for preschoolers because it will teach them that they can make art with anything as long as they use their imagination.
4. Popsicle Stick Bee Craft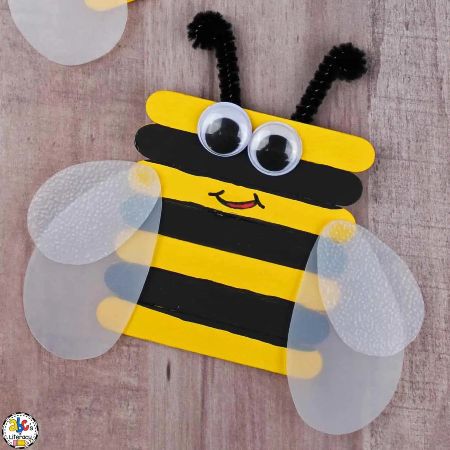 Are you looking for a nice project for preschoolers that won't require much cutting?
This popsicle stick bee craft from ABCs of Literacy will be a nice choice.
This project will require the kids to draw and paste to complete the adorable bee.
5. 3D Bumble Bee Craft
Enjoy flapping the bee wings and smelling the flowers with this pretty garden craft.
Watch this video tutorial from I Heart Crafty Things to get tips and tricks on how to create this artwork.
6. Paper Plate Bumble Bee Craft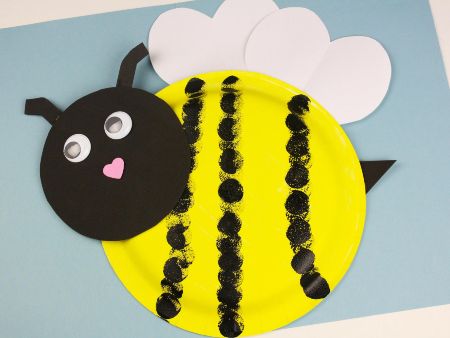 Our next project features a round bee made from paper plates.
This craft from Fun 365 is super cute and easy to do which preschoolers will love.
7. Cupcake Liner Bees Craft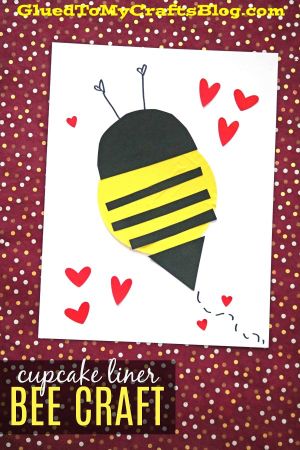 The world of baking and crafts will combine for this project from Glued to My Crafts Blog.
They'll show how to style and fold the cupcake liners to make them look like hardworking bees.
Planning on baking cupcakes soon? You'll find great concepts and inspirations in this post about butterfly cupcake ideas.
8. Bees and Honey Craft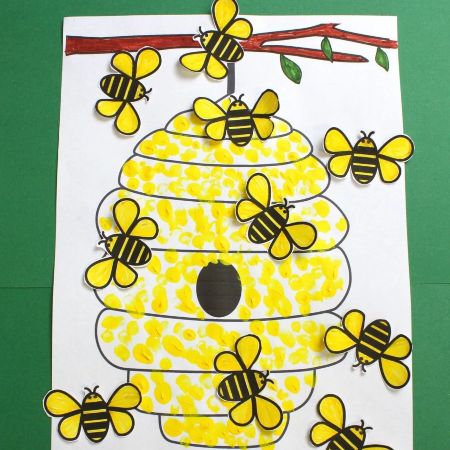 You'll see bees hard at work in making honey in this craft from Make Film Play.
This project will be a creative and fun way to teach kids how honey is naturally made.
12 Bumble Bee Crafts for Kids
9. Pop Pom Bees Craft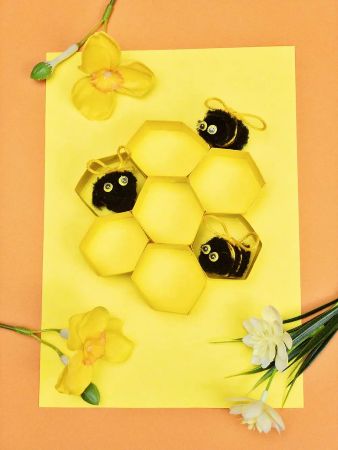 Let the bees take a breather and rest in their comfy hives once in a while.
This bee craft from Hello Wonderful will be a fun project and an engaging toy once done.
Your kids will have a lot of time creating and playing with it.
10. Paper Bee Craft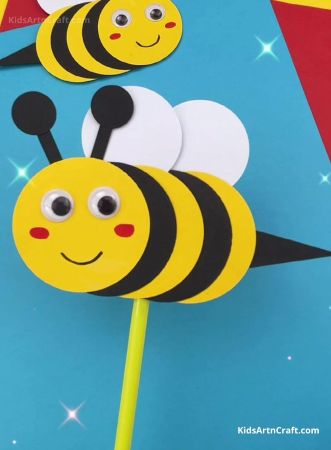 Fly high up in the sky while playing with these paper bee crafts from Kids Art N Craft.
Playing with this craft will encourage the kids to go out and have fun without using screen time.
11. Bee Toilet Paper Roll Craft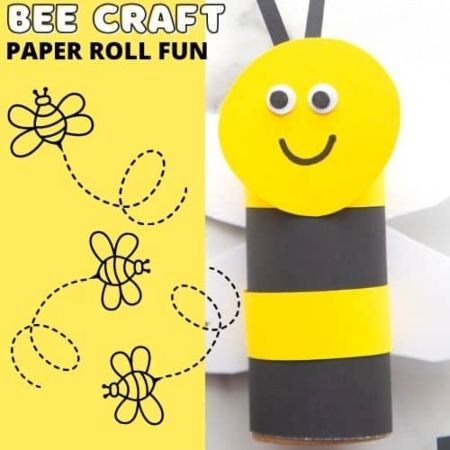 We all know that doing bee crafts is fun. But doing ones with recycled materials will be more awesome because they're also environment-friendly.
Take it from this project by Little Bins for Little Hands that's made out of toilet paper roll.
Let's keep the ball rolling with these fantastic toilet paper roll crafts.
12. Bee Clothespins Craft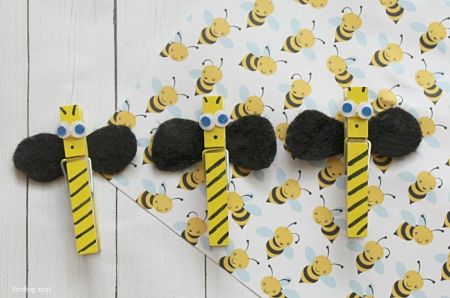 Gather some clothespins because we're about to make some wooden bees courtesy of Finding Zest.
This is the perfect craft for a group of children because it's appropriate for all ages.
Create more art pieces with this clothespin crafts list.
13. Cute Bumble Bee Project
Watch out! A soft bumble bee is coming your way with our next craft.
Watch this video from ETHYLING MC to learn how to make the softest bee ever.
For this project, you'll be needing some markers, yarn, and tape.
14. Bumble Bee Cereal Crafts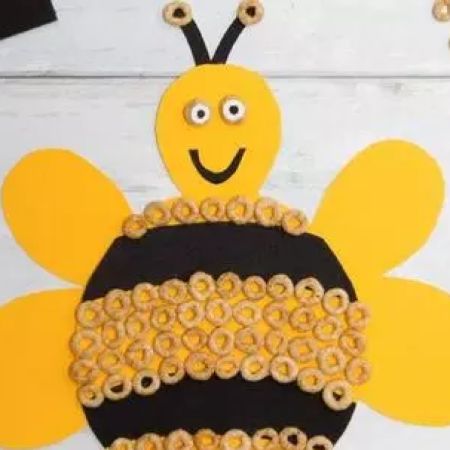 Turn your breakfast into a work of art with some guidance from Nestle Cereals.
Get ideas on how to make a bee craft that's both pretty and tasty.
15. Bee Craft for Valentine's Day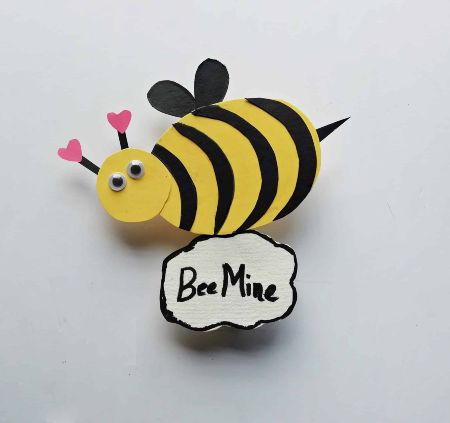 Make someone feel special by giving them this bee craft from The Inspiration Edit.
It's a nice and thoughtful way of showing their appreciation to others.
16. Egg Carton Bee Craft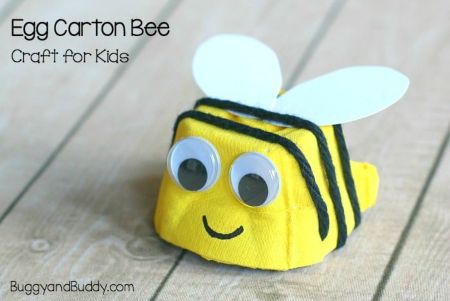 Here's another amazing craft that will introduce kids to recycling because the main item for this project is an egg carton.
Buggy and Buddy will show you how to reimagine a plain egg carton into a brightly colored bee.
Get more egg carton crafts here.
17. Easy Bumble Bee Craft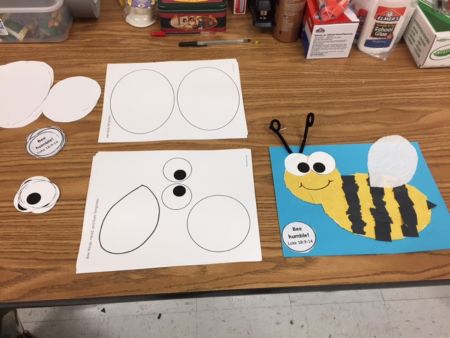 Practice the hand and eye coordination of the kids with this fun bee project from SSWW.
They'll enhance different skill sets while doing this craft that will require them to cut, paste, and draw.
Find the bee template here.
18. Accordion Paper Bee Craft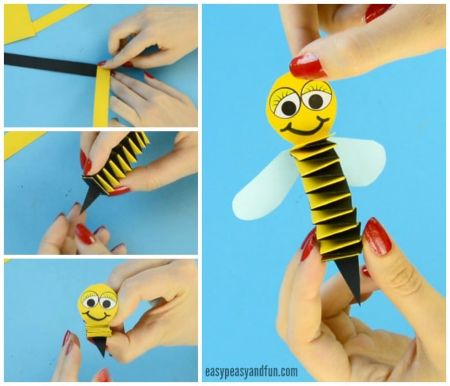 This craft from Easy Peasy and Fun makes it look like the bee is growing smaller or bigger with every movement.
The children will find this project cool considering that it's simple and engaging.
19. Bumble Bee Puppet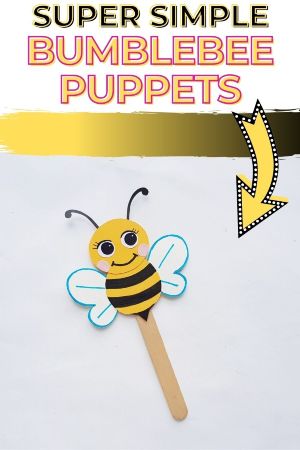 After making this bee project from Conserva Mom, why not make a production with Mr. Bee as the main star?
Tell stories about the wonderful adventures and struggles bees face daily and use this puppet as a prop.
Create more characters with these paper bag puppets.
20. Styrofoam Bumble Bee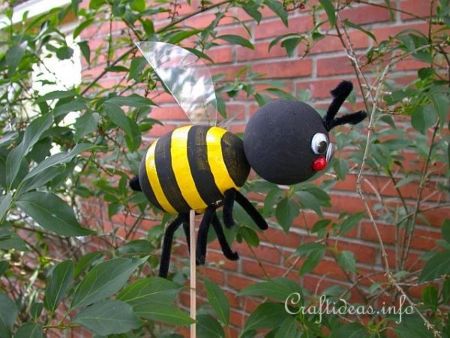 Breathe new life to your garden by adding this bee craft from Craft Ideas.
Having this will make your garden look cuter and more stunning.
People passing by will know that there's a little artist inside the house whenever they see this.
Beeutiful Bee Crafts
Bees play an important role in our planet. Without them, there'll be fewer flowers, plants, and honey. Give them a headstart and teach them about these amazing tiny creatures by doing these bee crafts for kids with them.
Did you enjoy these crafts? Don't worry because we've got more in store for you starting with the lists found below: