There comes a stage in a kid's life where they're completely fascinated by butterflies. They'll like anything and everything related to butterflies—books, clothes, and even shows. I've compiled the butterfly crafts that my kids and I've done in the past years.
These butterfly crafts are fun and easy to do. Some even make use of everyday items you'll find in your homes such as coffee filters, tissue rolls, and cupcake liners.
What are you waiting for? Let's begin our list with this pasta butterfly craft.
One More Thing…
You'll find these materials useful in your crafts so make sure you have them before starting your projects.
11 Preschool Butterfly Crafts
1. Pasta Butterfly Craft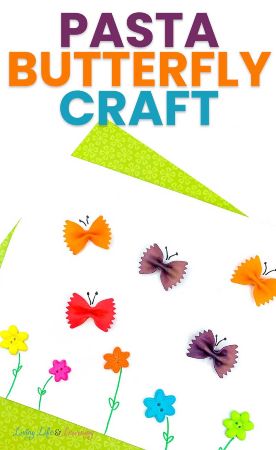 It's time for a kitchen raid because the number one ingredient for this butterfly craft is pasta. The farfalle looks perfect as a butterfly's wings. With a splash of color and imagination, this pasta will fly like a butterfly.
2. Easy Paper Butterfly Craft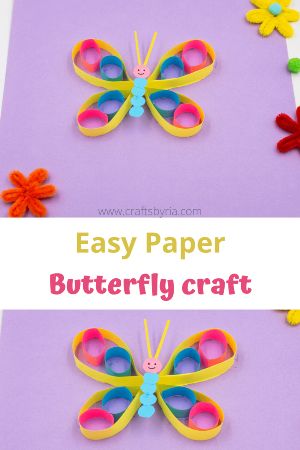 Teaching your preschooler about shapes? This butterfly will do the trick. It will teach your kids all about circles. And the best part is that it's easy to make.
Find the best Dr. Seuss preschool crafts here.
3. Coffee Filter Butterfly Craft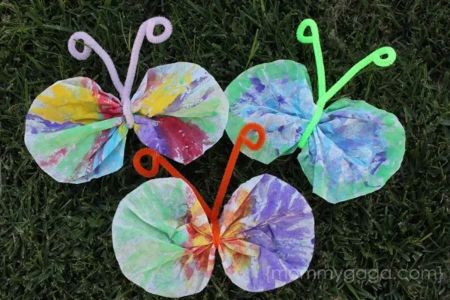 Gather up some coffee filters because we're about to do some magic. Add some color to the coffee filter and tie them up with a pipe cleaner to make these cool butterflies.
4. Handprint Butterfly Crafts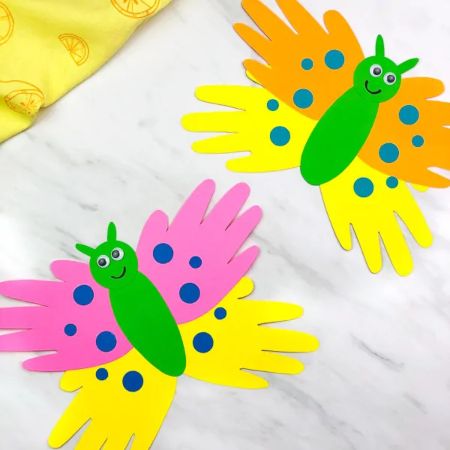 Feel more connected with your kids by doing this handprint butterfly craft with them. Their cute tiny hands combined with your hands will create this beautiful butterfly.
Seeing this project will remind you of the great bonding experience you had making this craft.
5. Butterfly Hearts Craft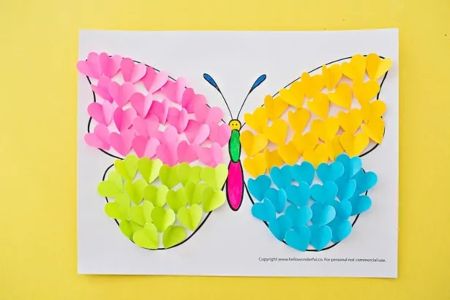 Shower your butterfly with love. Cut out some hearts on colored paper and sprinkle them all over the butterfly. You can also opt for this heart confetti.
6. Cupcake Liner Butterflies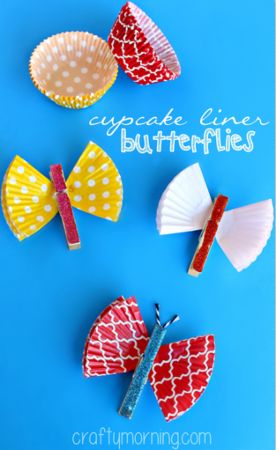 Nope, we're not baking some cupcakes today kiddos. What we'll be doing with these cupcake liners is even better—butterflies. Pick your favorite cupcake liner (the more colorful, the better!) and some wooden clothespins to make this butterfly craft.
7. Toilet Paper Roll Butterfly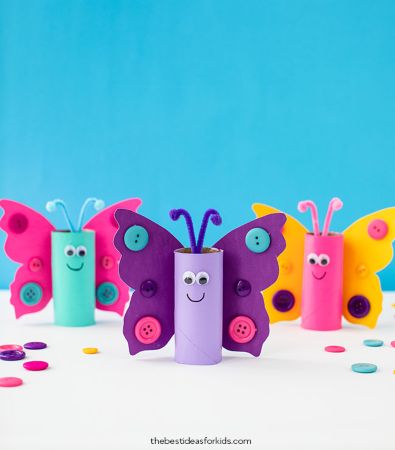 Don't throw away your toilet paper roll because we'll turn them into pretty butterflies. Your kids will be amazed at how cute these will turn out. It will inspire them to think out of the box for their next projects.
Check out these toilet paper roll crafts if you enjoyed making this butterfly craft.
8. 3D Paper Butterfly Craft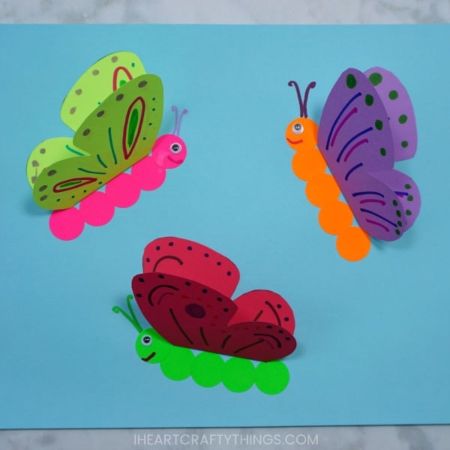 Your paper will come to life with these 3D butterflies. It will be a great project for preschool kids because it's interactive and easy to do.
Download the butterfly template here.
9. Paper Butterfly Craft
Your origami skills will be put to the test in our next butterfly craft. It involves a lot of folding, pasting, and cutting. Watch this video by World Of Art And Craft to get the full tutorial.
10. Butterfly Crafts with Snack Bags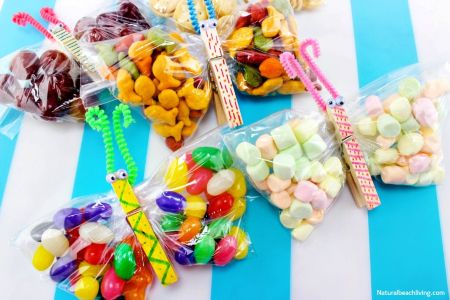 Your kids will love butterflies even more (if that's even possible) because of this craft. After making this project, they'll get a cute butterfly and a ton of sweets. A perfect reward for their hard work in making these butterflies.
11. Pop-Up Butterfly Craft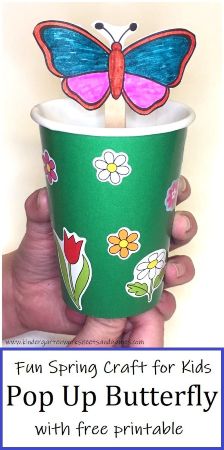 In this project, there's a cool surprise in every cup. The butterflies will look like they're flying up and down. The popsicle stick will let the kids control the butterfly's movements.
Interested in making more awesome projects? You'll like these popsicle stick crafts.
11 Butterfly Crafts for Kids
12. Faux Stained Glass Butterfly Art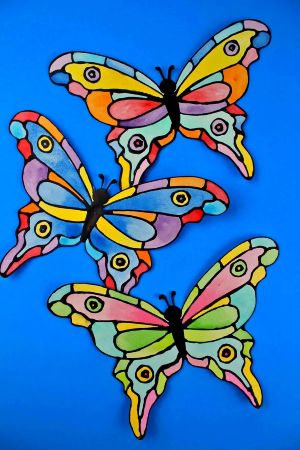 Practice the kids' coloring skills with this craft. Get the free butterfly template here and let them color their hearts away. This will be a nice decor for their bedroom windows, too.
13. Leaf Butterfly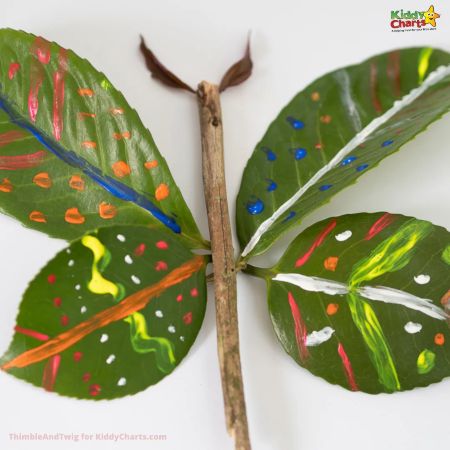 Get in touch with nature through this project. Roam around the backyard and collect some leaves and twigs with your kids. It will be a great break from using gadgets while being creative in the process, too.
14. Butterfly Ring Craft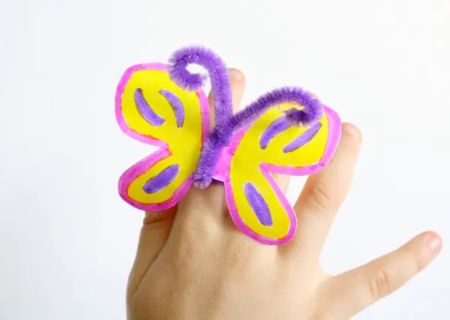 Don't you look so fancy! This butterfly ring will dazzle up your little fashionista's get-up. You won't have to spend a lot to get this look. Colored paper and pipe cleaners will do the trick.
Record every special moment in these scrapbook kits for kids.
15. Butterfly Squish Art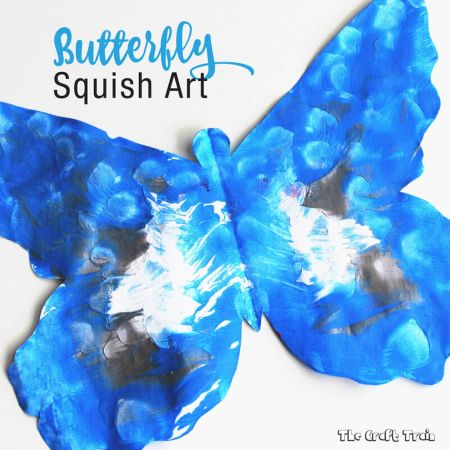 This butterfly squish art is a brilliant way to double the fun. Let your kids design one side with paint and glitters then fold the butterfly to spread the design to the other half. It's a good way to teach kids about symmetry.
16. Butterfly Face Mask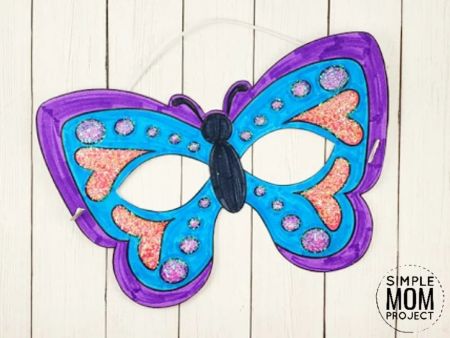 Channel your kid's inner butterfly with this mask. Let your kids design the butterfly with whatever they want. Glitters, paint, or colored pencils will look good on this.
Head on to Simple Mom Project for the free template.
17. Paper Plate Butterfly Craft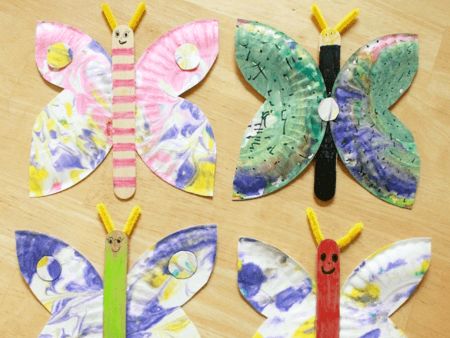 Make use of your items at home like paper plates to make beautiful crafts. This craft will need some paper plates, popsicle sticks, and pipe cleaners. This butterfly craft will be perfect for parties or sleepovers.
18. Origami Paper Butterfly
Origami will never go out of style. Let your kids experience the art of paper folding with this butterfly craft. Learn the step-by-step of how to make this by watching SumanTV World's video.
19. 3D Paper Butterfly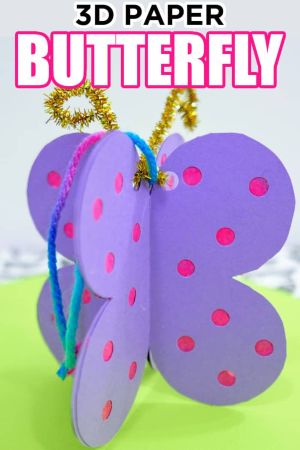 Give their room a new look by hanging these cool 3D butterflies on the ceiling or window. Making these are easy and fun to do too which is a plus.
These 3D paper flowers will match the cute butterflies.
20. Newspaper Butterfly Craft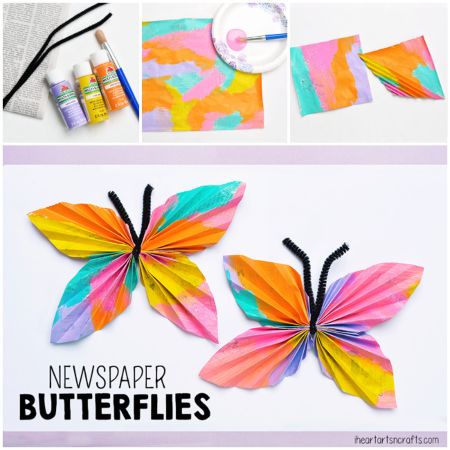 Let's recycle old newspapers and turn them into something beautiful. Not only will you be getting unique butterflies out of it but you'll also be teaching your kids a valuable lesson about recycling.
21. Flapping Butterfly Craft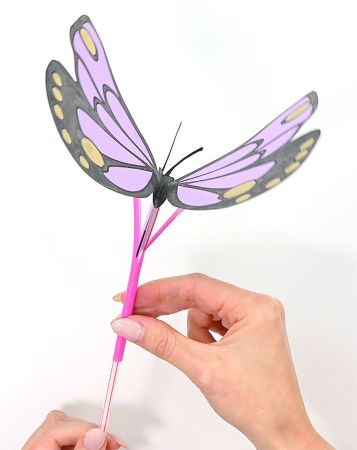 Make the dream of your child to have their own butterfly come true with this craft. Although it isn't a living butterfly, it looks and feels like one. The flapping of its wings using straws looks very real.
22. Felt Butterfly Craft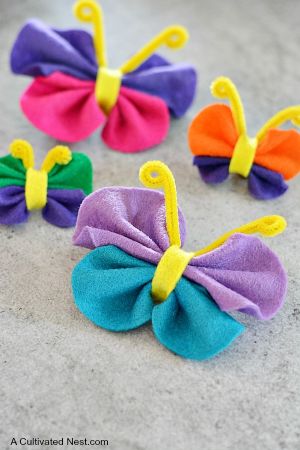 If you want materials that are soft to the touch then I suggest this felt butterfly craft. What's great about this is that there's no sewing involved as well.
Include these fun cotton ball crafts in your to-do list.
Butterfly Crafts for All
Butterflies are magnificent so there's no wonder a lot of kids (and also adults like them). I hope that in making these butterfly crafts, you feel more connected to them as well as your child.
More awesome crafts await you in the lists below: