Swing across the jungle with these fun monkey Perler beads! Did you know monkeys come from the same lineage as humans? It's not uncommon to refer to them as our cousins in the evolutionary tree.
But don't get me wrong—humans have formed exceptional cognitive skills and complex social structures that distinguish us from monkeys.
The ability to share and appreciate bonding moments, such as assembling Perler beads with your little ones, is a quality that's unique to us. So create away!
Materials Needed
6 Basic Monkey Patterns
Start with simple patterns that require minimal effort and time. These six basic monkey patterns should be able to provide you with an almost effortless activity for an afternoon.
1. Plain Monkey Pattern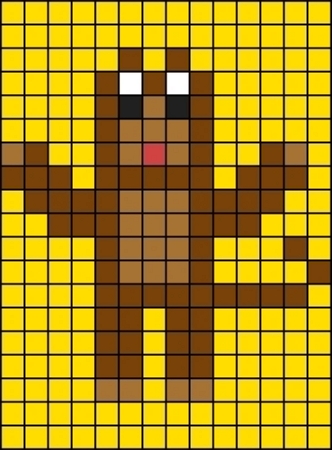 The most important skill your children will develop with Perler bead activities is, arguably, the ability to recognize shapes and colors.
Indeed, Perler beads come in many different colors, and they can be assembled in as many ways as the creative mind will allow.
But it's not necessary to have a complex pattern to start learning—take superbekah's rectangular monkey design as an example.
2. Monkeys Just Hanging Around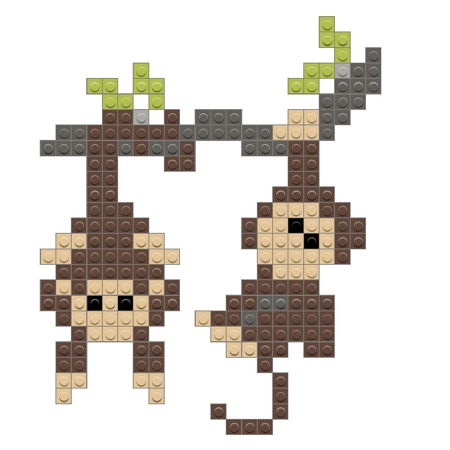 Just as there are pixels on an image, so too are there beads on a Perler bead pattern.
Our ability to discern beautiful scenery from pixelated images is astounding.
I'm sure your little ones will be able to comprehend these couple of hanging monkeys—a pattern shared by balsamicpotatoes.
3. Monkey Face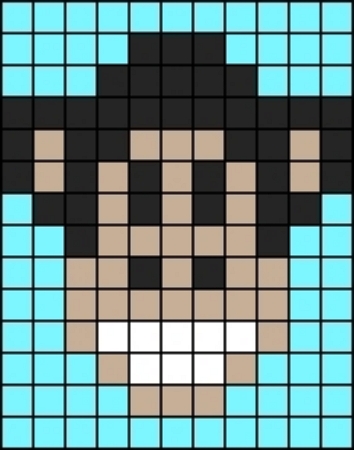 Switch your focus from the entire monkey's anatomy to the parts of a monkey's face with Aracne's pattern.
Granted, it's not the most complex monkey out there, but many children have to start somewhere, right?
4. Monkey Mischiefs
Monkeys are very intelligent, and just like humans, this cognitive trait has been used in less benevolent ways.
These two monkeys from Perler look like they had caused some trouble in their neighboring jungle.
Using the power of creativity, complement these pair of monkeys with an enforcer of the law—of the same species, of course!
5. Monkey for Beginners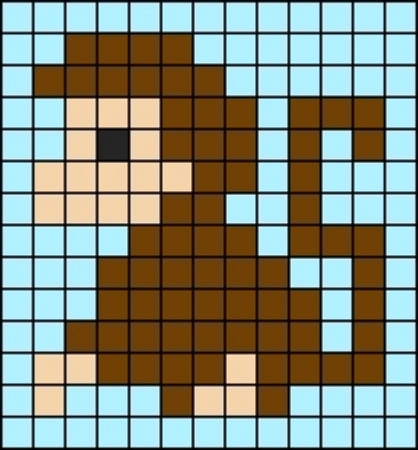 If I told you to think of a monkey, a long-tailed mammalian with brown fur would pop into your mind, similar to this pattern by hihi8.
No? Well, maybe a pink monkey appeared in your mind.
The point is, with these Perler bead activities, you have the freedom to create the ultimate rainbow monkey you've always desired to have as a pet.
6. Black Gorilla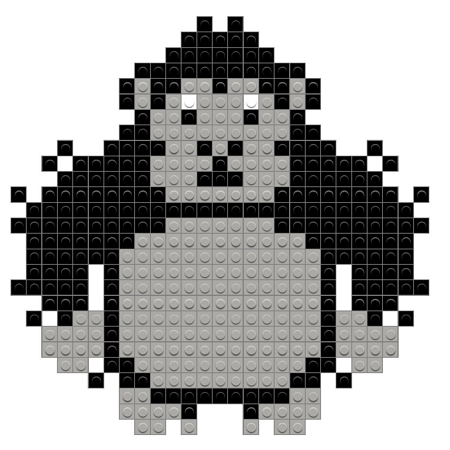 In a hypothetical brawl between a human and a gorilla, without any technological help, the gorilla would defeat the human nearly 99% of the time.
That's not backed by any statistics whatsoever, but their assertive stance, chest-beating, and King Kong movies have surely convinced me of such numbers.
That said, I would gladly make this gorilla pattern shared by hushedtorch3 anytime.
5 Cute Monkey Patterns
Except when they're screeching or preparing to attack you, monkeys look generally cute. These next five monkey patterns should persuade you.
Check out our kawaii Perler bead patterns, if you haven't yet.
7. Monkey with Banana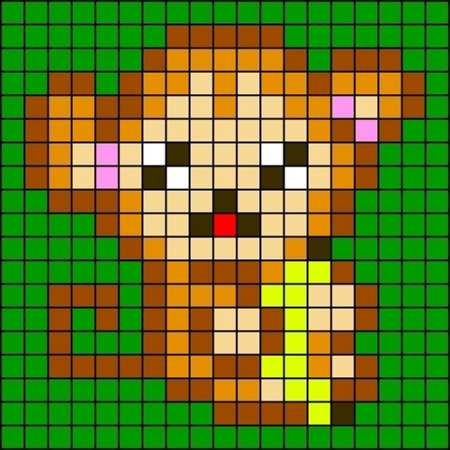 If there's one thing athletes and monkeys have in common, it's their love for bananas.
What's not to love? They're nutritious and packed with energy, making them the perfect snack before training or climbing trees (which are basically the same thing).
Here's an adorable primate appreciating a banana—a pattern made by math1618.
8. Kawaii Monkey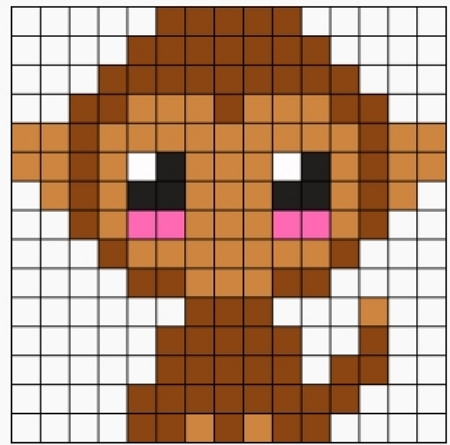 Kawaii is a Japanese term meaning "cute." It's also a drawing style that makes characters more adorable.
Slap a couple of blushes on literally anything—even on these food Perler beads patterns—and you can call it kawaii.
It's also usually characterized by large heads, like this pattern by Ninie.
9. Adorable Monkey Pattern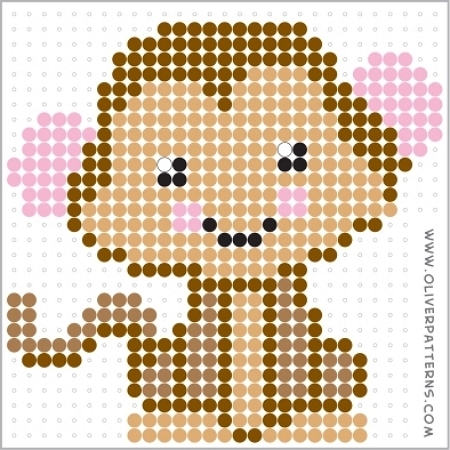 Kawaii patterns are so popular, so don't be surprised if there are plenty of them.
Oliver Patterns adds another monkey pattern to your selection.
10. Cute Cartoon Monkey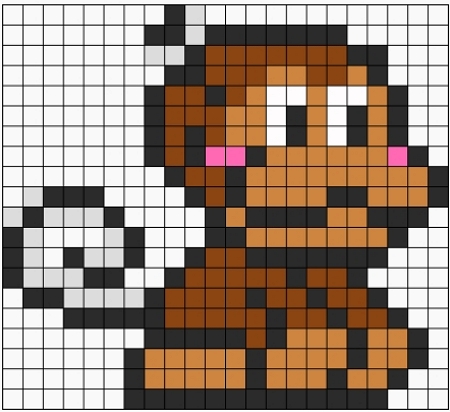 This pattern from CrazyFatNarwhal resembles George from—you guessed it—Curious George.
The character's popularity might have been shadowed by other monkeys, but it still brings nostalgia for those who grew up reading the books or watching the TV shows.
11. Cute Monkey with Ribbon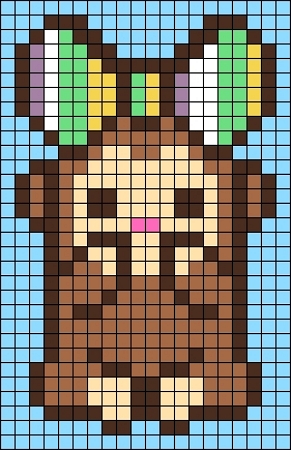 I understand that putting blushes on food and monkeys to make them appear cute can get tiresome.
Luckily, DenyceC reminds us there are other ways to melt our hearts, like putting an enormous ribbon on this monkey pattern.
8 Famous Monkey Patterns
Over the years monkeys have taken the spotlight on the big screen. Here are just a few of them.
People who grew up with the first generation of Pokemon will remember Mankey as one of the first monkey-type Pokemon Ash had encountered.
Here's a pixelated version of it delivered to us by Frost's Entertainment's channel.
Now that Ash is finally Pokemon Master, let's look back at some of the best Pokemons he caught through these Pokemon Perler beads and Pikachu Perler beads.
13. Abu from Aladdin
Fans of the classic animated film as well as fans of the live adaptation are well familiar with Aladdin's naughty monkey pet, Abu.
SusanGuinto reminds us of his classic look with their simple pattern.
When it comes to Disney, we can't forget these Stitch Perler beads.
14. Rafiki from The Lion King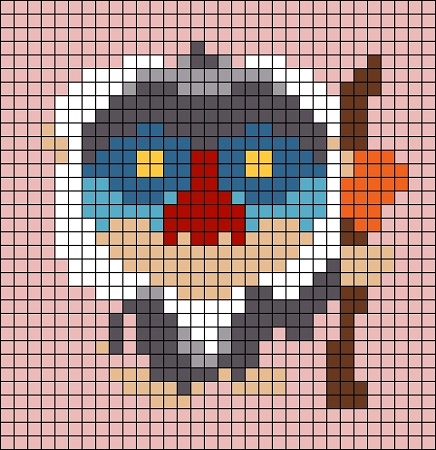 Gather 'round and cue the song "Circle of Life," because Rafiki the wise mandrill is here to show the world the newborn lion.
But this isn't about Simba, and it's not about lions; this pattern by Nola_c14 is all about nestor of the savannah, Rafiki.
If the urge to draw calls you, don't fret, for we have these easy Lion King drawings.
15. Curious George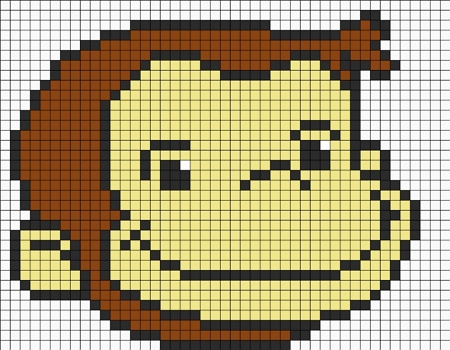 Here's a legit pattern of George shared with us by JinxyJess, albeit it's just the face.
16. King Kong Homer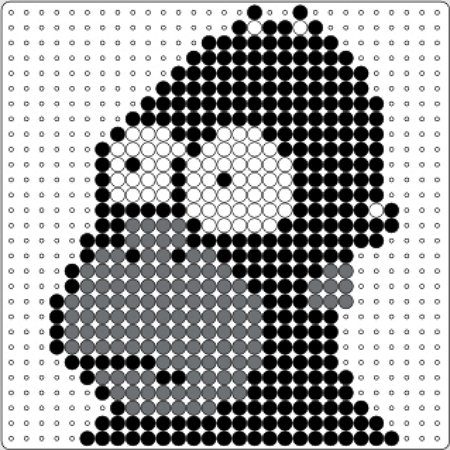 Thank goodness for this King Kong parody; my fears of this "8th Wonder of the World" subsided once I saw this pattern on Perler Bead Patterns.
Now, I can't see King Kong without imagining Homer Simpson and his silly face.
17. Donkey Kong Pattern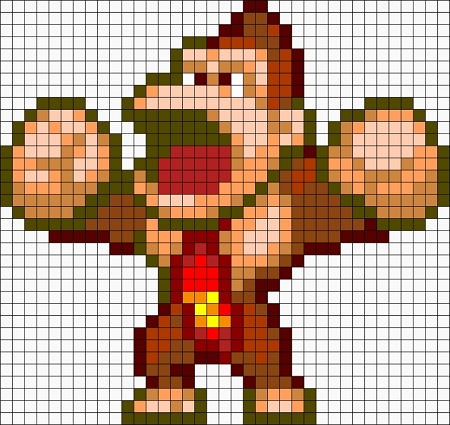 I wouldn't say Donkey Kong is a central figure in the Mario franchise, but he was a mainstay character in Mario's early years.
Donkey Kong's role in Mario's success is played down, to say the least.
Thankfully, there are still those who remember Donkey Kong's contribution, such as Arcanjulio and their pattern.
For more Mario stuff, don't hesitate to check out our 35 Super Mario Perler bead patterns.
18. Hello Kitty Dressed as a Monkey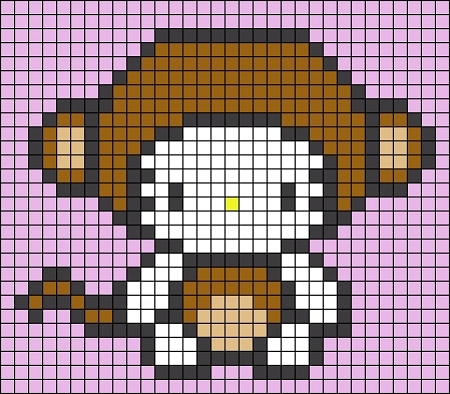 Any costume can be worn by Hello Kitty. That's because her pure and innocent nature is on another level.
Take this monkey cosplay by Miii for example.
Many more Hello Kitty patterns are awaiting.
19. Suspicious Monkey Meme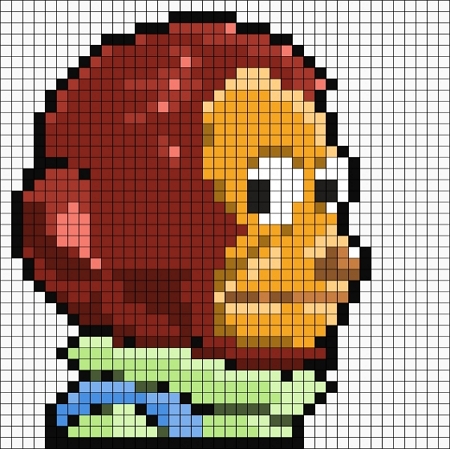 Have you done something embarrassing or morally questionable that you're sure nobody has witnessed?
Well, that pretty much sums up the look of the suspicious monkey puppet meme, the design of which is shared on Kandi Patterns.
I'm Confident That You're C-ape-able
These monkey Perler bead patterns are so uncomplicated that even a monkey can do them.
Let's stop monkeying around and create some more animal Perler beads, shall we: