We all grew up with Nintendo. Whether that's through the video games we play or the cards we collect, most of our childhood memories revolve around the company. Relive your best childhood memories while creating new ones with your own child while making these Nintendo perler beads patterns.
Nintendo has taken over the world ever since the late 1800s. It continuously revolved as a company and continues to do so up to this day.
These patterns will also encourage the kids to try different patterns and techniques in completing their artwork. It will be a nice challenge and fun activity for the kids to hone their crafts.
First up, let's save Princess Peach and defeat Bowser while making these Mario perler bead patterns.
Perler Beads and More!
6 Nintendo Perler Beads Patterns
1. Gameboy Nintendo Perler Bead Pattern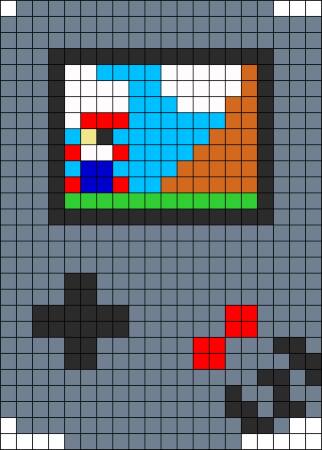 It's a blast from the past with this Gameboy pattern from Toxin666 on Kandi Patterns.
It even features our favorite Italian plumber which is a really nice touch that adds to its uniqueness, too.
2. Nintendo Perler Bead Controllers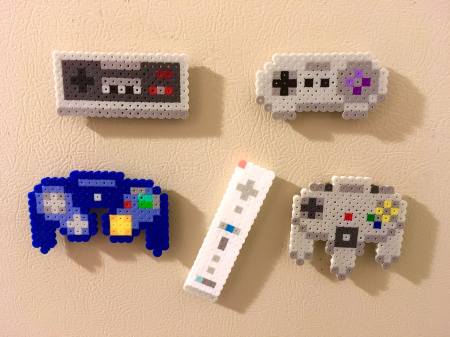 Nintendo created a lot of game consoles that have become a part of pop culture.
Pixel Art Shop highlighted the most iconic ones and turned them into cool perler beads crafts.
3. Pink Gameboy with Face Pattern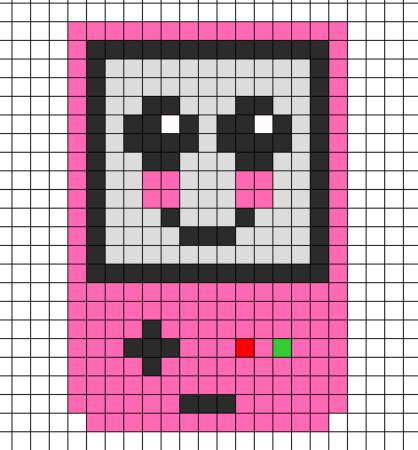 Everyone playing the Gameboy has a smile on their face just like this pattern from lunarboi on Kandi Patterns.
It will be an awesome addition to the kids' Gameboy perler beads collection.
4. 3D Nintendo Controller Perler Beads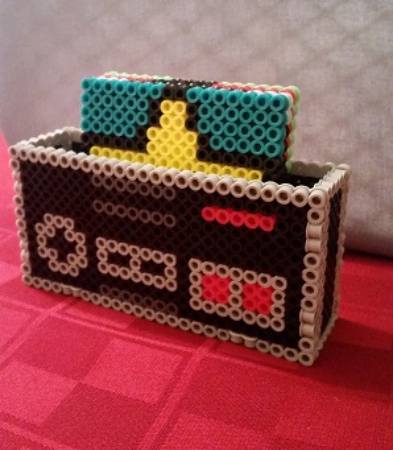 Having a 3D perler bead version of a Nintendo is also a must for their fans.
Get ideas on how to turn your ideas into reality with the help of AshMoonDesigns on Deviant Art.
5. Blue Nintendo Logo Pattern
HoshiNoKaabi on Kandi Patterns created this blue Nintendo logo pattern for all the diehard fans out there.
It will be an easy and entertaining pattern that kids will be able to easily do.
6. Nintendo 64 Logo Perler Beads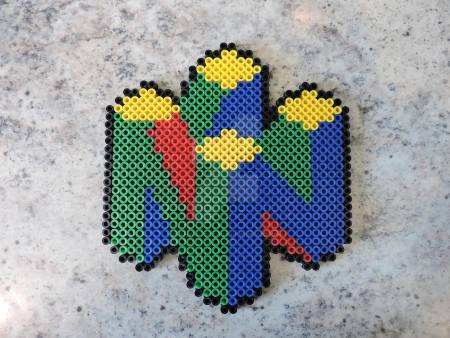 Creating the iconic Nintendo logo in perler beads is made possible because of IrishPerlerPixels on Deviant Art.
You can now make your very own version of the Nintendo logo that will bring back lots of great memories from yesteryears.
6 Nintendo Switch Perler Beads
7. Nintendo Switch Logo Perler Beads
Did you know that the Nintendo Switch became the fastest-selling video game console in 2018?
Lucky for us, @BeadTube's video will guide us through making the logo with a combination of red and white perler beads.
8. Adorable Nintendo Switch Pattern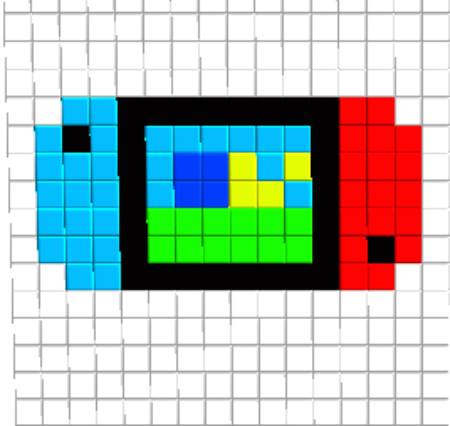 Make this simple yet easily recognizable Nintendo perler bead pattern from Minecraft Nova Skin.
Fans of Nintendo as well as gamers will have a lot of fun creating this cool pattern.
9. Nintendo Switch Perler Bead Picture Frame
Level up their craft by replicating QDCrafts's fantastic perler bead art.
The kids will find the finished project really cool because it will allow them to display their favorite memory inside their favorite game console.
10. Cool Nintendo Switch Perler Pattern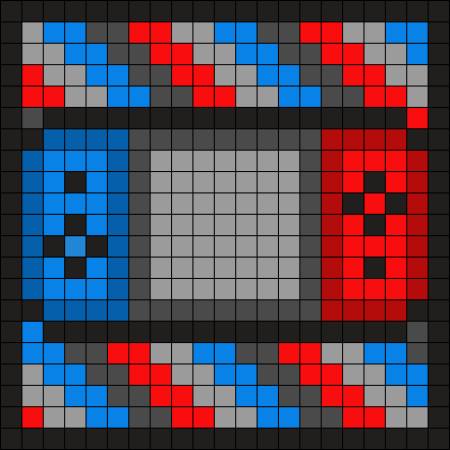 If you thought Nintendo Switch couldn't be any cooler, this pattern from Strawberry_BroStrider on Kandi Patterns will change your mind.
Check out the red and blue diagonal lines added to the pattern.
It made the console look cooler and stand out even more.
11. Nintendo Switch Shaker Perler Bead Pattern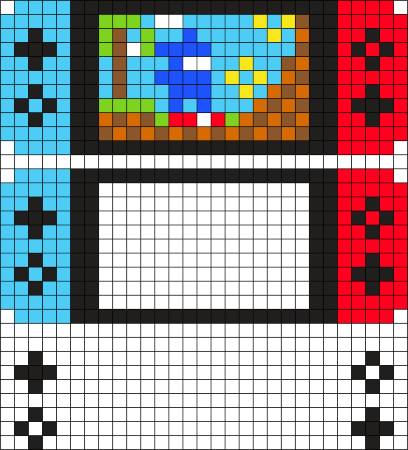 Take it one step at a time in creating your masterpiece.
Linkinpark on Kandi Patterns divided the pattern into three phases so that the kids won't get overwhelmed in creating it.
The first step includes creating the buttons, followed by the console, and then the last but not the least step is the actual game inside the Switch.
12. 3D Nintendo Switch Perler Beads
This Switch perler beads from sdasdasd make it look like the game is coming right out of the console and entering real life.
It will be a an epic decor to the kid's room or play room as well.
11 Nintendo Game Characters Perler Beads
13. Bomberman Perler Bead Pattern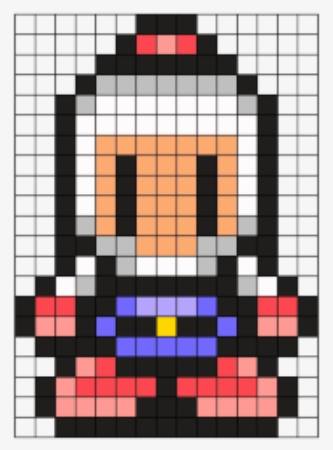 The Amazing Bomberman leaves gamers sitting on the edge of their seat with every game.
Nice PNG also created this pattern that will leave the kids wanting more Bomberman-related crafts to do because of how much fun and exciting it is to make.
14. Princess Peach Kart Perler Bead Pattern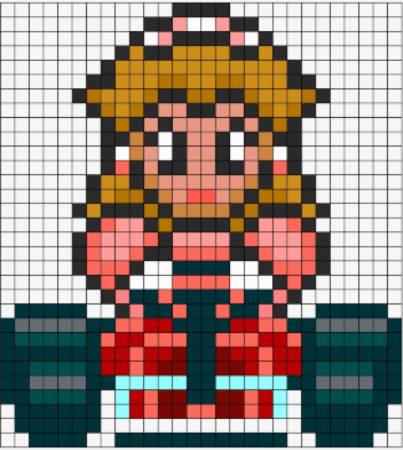 Who said that princesses can't race while still looking demure? Princess Peach will show them how it's done.
Check out Princess Peach's cool ride in this awesome pattern from PNG Kit.
15. Simple Mario Brothers Perler Bead Pattern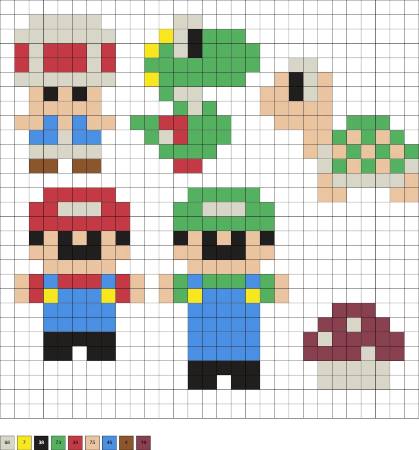 Create and collect all of these adorable mini Super Mario characters from DIY Candy.
From this single pattern alone, the kids will be able to make Mario, Luigi, a mushroom, and more.
16. Mario and Princess Peach Perler Beads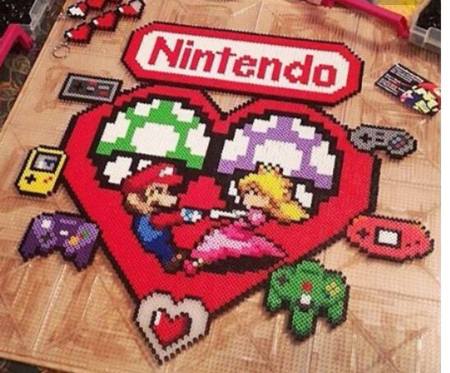 Mario will stop at nothing to save Princess Peach.
Look at this lovely perler beads created by Perler Maker on Pinterest showing the adorable and playful scene of the two lovers.
Can't get enough of Mario? You need to check out these Mario character drawings.
17. Wario and Waluigi Perler Bead Pattern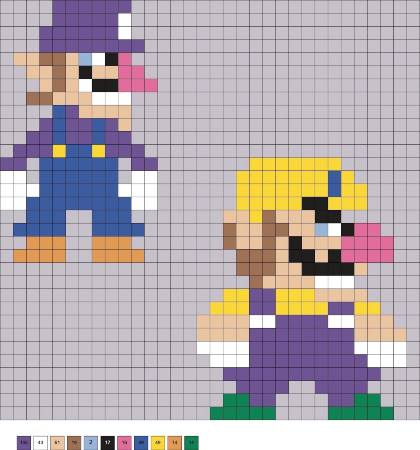 Wario and Waluigi are here to join the party, too.
DIY Candy will teach the kids how to create the two infamous villains with this helpful tutorial.
18. Isabelle Perler Bead Pattern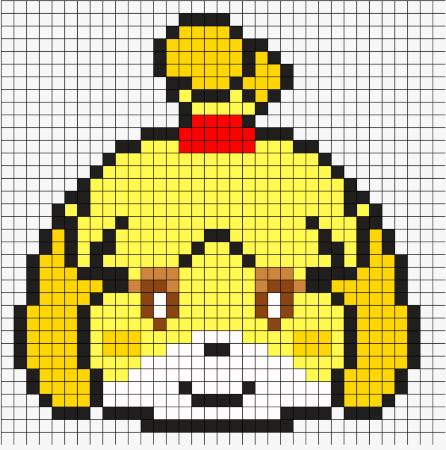 There's no denying that Isabelle from Animal Crossing is one of Nintendo's cutest characters.
PNG Item captured her cuteness and allure in this easy-to-follow guide.
Let's create these Animal Crossing perler beads, too.
19. Tom Nook Perler Beads
Tom Nook plays an important role in Animal Crossing so we can't pass up on the opportunity to create perler beads based on him, too.
Watch the full tutorial from Mystfang Media to get the best techniques on how to complete the project in no time.
20. Lolly Animal Crossing Perler Bead Pattern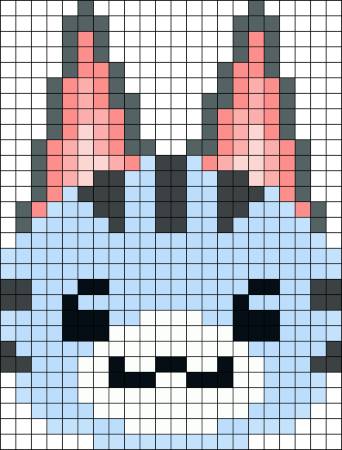 Kids will have a wonderful time creating their favorite character Lolly into perler beads.
The best thing is that it's as easy as 1-2-3!
Shiocor on Kandi Patterns made this pattern for the kids to use and follow along while doing the activity.
21. Adorable Kirby Perler Beads
Heads up! Another adorable fur ball is heading our way.
Kids will fall head over heels for this super cute Kirby perler bead project from @huyenphamuc9684.
Prepare to get heart-eyed emojis because of these kawaii perler bead patterns.
22. Legend of Zelda Pattern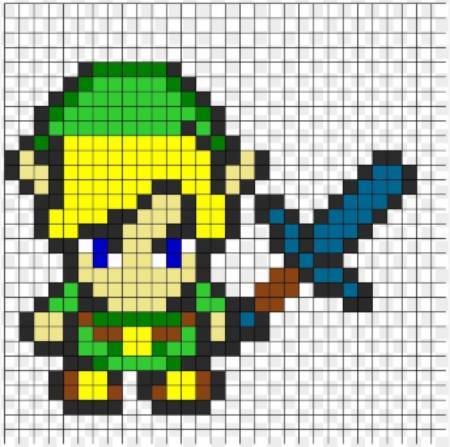 Another fan favorite among the kids is the game Legend of Zelda from Nintendo.
The kids will feel like they're a part of the game while making this pattern from PNG Find.
Check out these fun Fortnite perler bead patterns.
23. Zelda Pixel Heart Perler Bead Pattern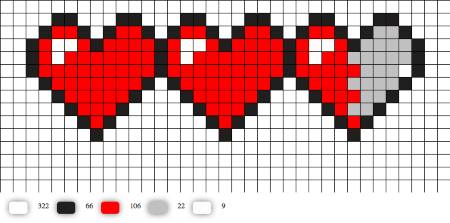 Although it's the last pattern for this list, it won't be game over for us.
This adorable life heart pattern from Do It Your Freaking Self can also be transformed into accessories like keychains and pendants.
Nintendo Perler Beads Patterns for Every Generation of Gamers
Doing these Nintendo perler beads patterns with the kids will always be a fun way to spend quality time with them.
Not only are you creating wonderful memories but are also creating art that will always remind them of the great time they had with you.
More adventure awaits you in the lists below: