Who's yellow, cuddly, and irresistible? That's right – it's Winnie the Pooh! In this list you'll find easy Winnie the Pooh drawings that will bring out the Christopher Robin in you and your kids.
Aside from our favorite honey-loving bear, this list also includes the other inhabitants of The Hundred Acre Wood like Piglet, Tigger, Eeyore, and a whole lot more, so let's start drawing!
More adventures, friends, and honey await you in these Winnie the Pooh perler beads patterns.
Your Kids Will Need:
5 Step-by-Step Guides on How to Draw Winnie the Pooh
1. Happy Winnie the Pooh Drawing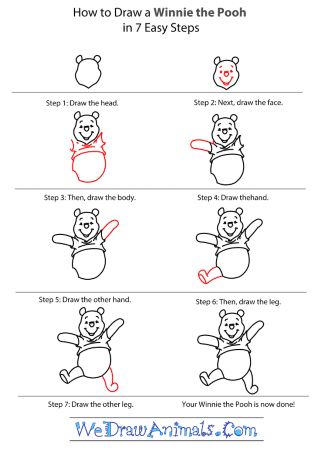 Winnie the Pooh is elated to have you here! He's wearing his best red shirt and is ready to welcome you with a warm hug.
Start your collection of Winnie the Pooh drawings with this huggable Pooh from We Draw Animals.
Create the most beautiful paper crafts with these origami kits.
2. Dreaming Winnie the Pooh Drawing
This drawing tutorial from Cartooning Club How to Draw will teach you how to draw a thinking Pooh one pencil stroke at a time.
His arms under his chin make it look like he's thinking about his next adventure, loyal friends, or some sweet honey.
Challenge your kid's creativity with these pom pom crafts.
3. Winnie the Pooh Face Drawing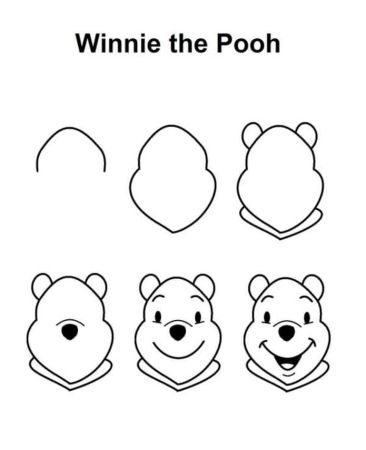 Draw the face of Winnie the Pooh piece by piece with this easy-to-follow tutorial from Artisticaly.
Follow the lines and curves of this guide and you'll have a smiling Pooh in no time.
4. Pooh with Honey Pot Drawing
Aside from Piglet, Tigger, and Eeyore, honey has a very special place in Winnie the Pooh's heart.
Give your little one a treat with this drawing by YuhoDraw of Pooh having a treat. It will be epic!
5. Simple Winnie the Pooh Drawing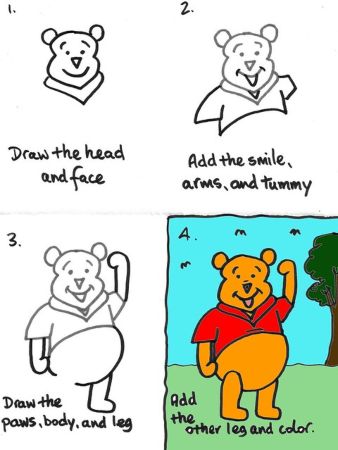 Draw Winnie the Pooh in his beloved home, the Hundred Acre Wood.
This drawing by Art Kidz will not only illustrate our favorite bear but also a nice background that includes a tree, birds, grass, and more.
6 Cute Winnie the Pooh Drawings
6. Baby Pooh Eating Honey Drawing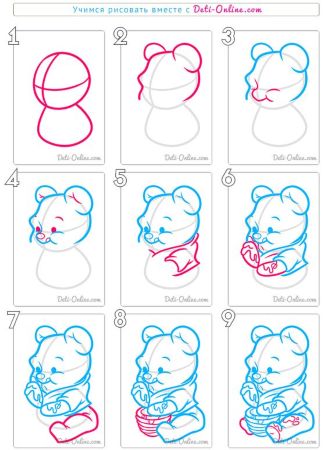 We can't get enough of the cuteness of Winnie the Pooh and the young Pooh can't get enough of honey!
This adorable drawing from Nan on Pinterest will teach you how to draw a baby Pooh munching on some good old-fashioned honey.
7. Easy Winnie the Pooh Drawing Tutorial
This drawing by SDA is the best definition of cuteness galore.
In this drawing, Winnie the Pooh's chubby cheeks, sweet smile, and button nose are emphasized for an extra touch of charm.
Explore the outdoors and be amazed by these butterfly perler bead patterns.
8. Mini Winnie the Pooh Drawing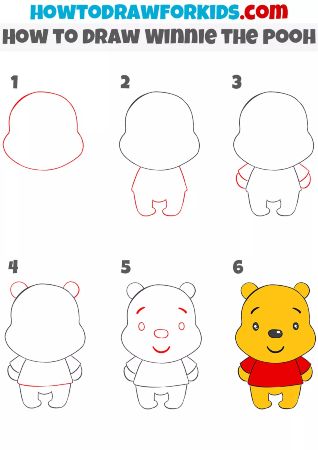 It's always best to start with something easy before progressing to more difficult drawings of Winnie the Pooh.
This drawing by How to Draw for Kids is the perfect example that you can give the kids.
The drawing is simple and fun and they can do it with or without adult supervision.
9. Winnie the Pooh Cartoon Drawing
Get all the tips and tricks on how to make this charming Winnie the Pooh drawing from Draw So Cute.
They give out the best advice on how to draw Pooh's eyes, ears, and tummy.
Fill your tummies with these easy taco drawings.
10. Cute Winnie the Pooh Drawing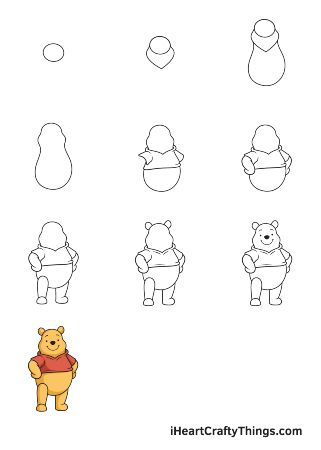 Once you've done all the easy Winnie the Pooh drawings above, it's time to level up and try this more challenging Pooh drawing.
This will entail drawing more complicated shapes but it will be a great achievement to complete this project.
I Heart Crafty Things will guide you every step of the way.
11. How To Draw Cartoon Pooh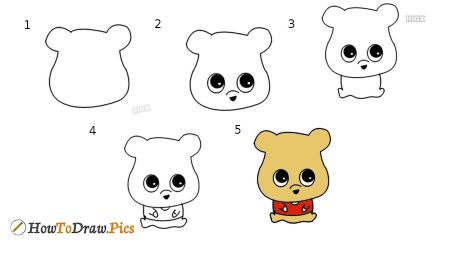 No one will be able to resist this take of How to Draw. Pics.  on how to draw Winnie the Pooh (because it's super cute and cuddly!)
It will be great for the kids because it will give them new perspectives and styles on how to draw different characters.
9 Winnie the Pooh Characters Drawings
12. How to Draw Tigger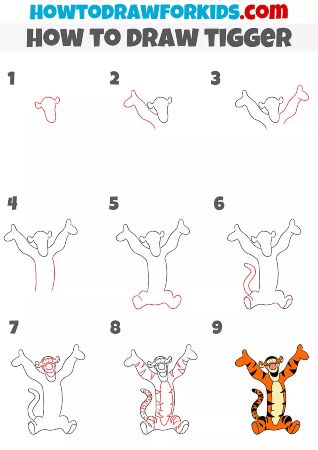 It won't be right to draw Winnie the Pooh without drawing his best bud, Tigger.
This tutorial by How to Draw for Kids shows the jolly and cuddly tiger of Hundred Acre Wood ready to have fun.
13. Tigger Side View Face Drawing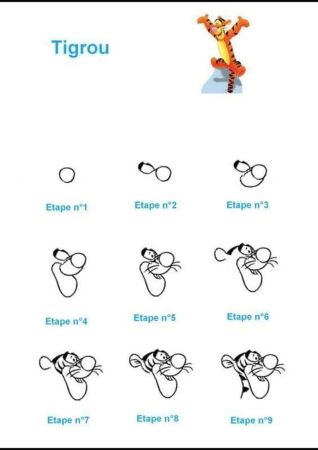 This tutorial by Kimberly K. Bohne focuses on the face of Tigger.
It will be ideal for the kids to master drawing his face before proceeding to other body parts and characters. This tutorial will make it so much easier and faster.
14. Piglet Drawing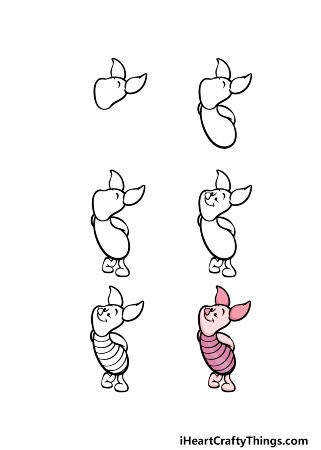 The adventures of Winnie the Pooh won't be complete without his loyal friend, Piglet.
Follow this step-by-step guide by I Heart Crafty Things to draw little Piglet with his cute ears and stubby arms and legs.
15. Rabbit from Winnie the Pooh Drawing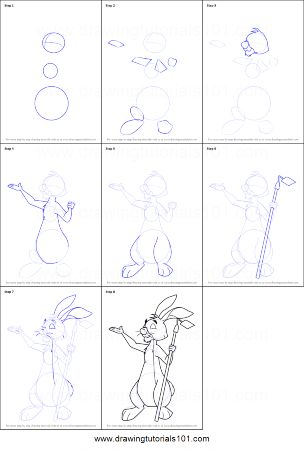 Drawing Rabbit is a piece of cake thanks to Drawing Tutorials 101.
You'll draw the Rabbit by starting with three circles. Keep this guide with you to finish off the incredible drawing.
16. Adorable Piglet and Eeyore Combo Drawing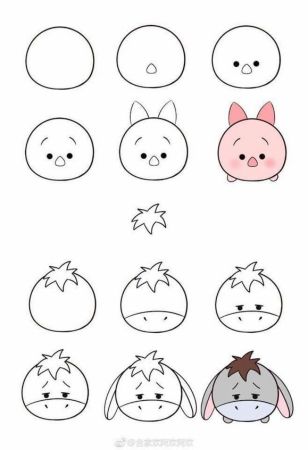 Hit two birds with one stone with these drawing tutorials of Piglet and Eeyore by Artisticaly.
The kids will learn how to draw two beloved characters in just one sitting.
And the best thing is that the tutorials are simple and fun to do!
17. Kawaii Eeyore Drawing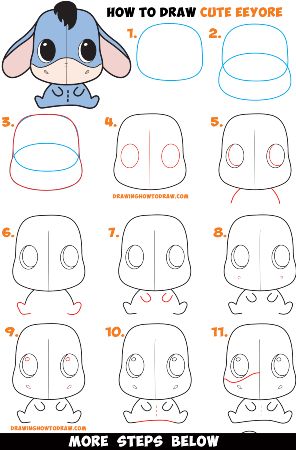 Don't worry because we've lined up an Eeyore drawing for you as well.
A kawaii Eeyore drawing from Drawing How to Draw should be a part of every kid's drawing list.
Get your hands on more kawaii perler bead patterns here.
18. Owl From Winnie The Pooh Drawing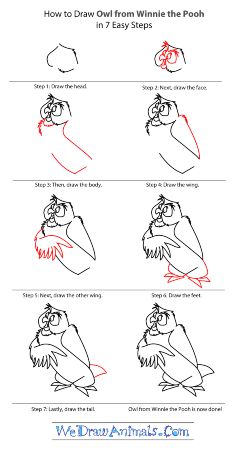 Here's a drawing of Owl that's easy to follow and understand.
We Draw Animals knows how to make the steps easy so that kids can smoothly follow them on their own.
19. Flying Owl from Winnie the Pooh Drawing
Spread your wings and fly like Owl from Winnie the Pooh.
You'll learn the best way how to draw the wings of Owl that makes it look like he's soaring up above through Drawing Tutorials 101.
20. Kanga From Winnie The Pooh Drawing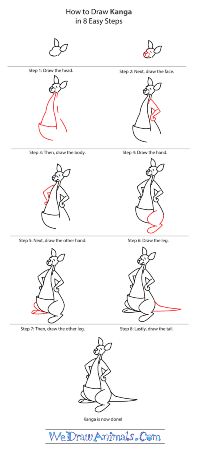 Kanga is here to join in the fun, too!
Hop in and discover how to draw the responsible kangaroo with this guide from We Draw Animals.
K is for kangaroo. A whole lot of letter K crafts can be found here.
Easy Winnie the Pooh Drawings Everyone Can Do
We grew up watching or reading all about Winnie the Pooh's adventures. It's awesome that we can share them with the kids through these easy Winnie the Pooh drawings.
Drawing these characters with the kids will create lasting memories that they'll always remember.
Prepare for more epic projects starting with the lists below: