Prepare to be captivated by these mesmerizing deer drawings for kids. These magnificent creatures possess an elegance and beauty that will inspire your child's creative spirit.
With a handy pencil in hand, they'll have the power to bring these graceful animals to life on paper.
Prepare for an artistic journey that will inspire and amaze the children with each stroke of their pencil. Get ready to embark on an adventure filled with these beautiful and majestic creatures.
What Your Little Artist Will Be Needing
7 Easy Deer Drawings
1. Red-Nosed Reindeer Drawing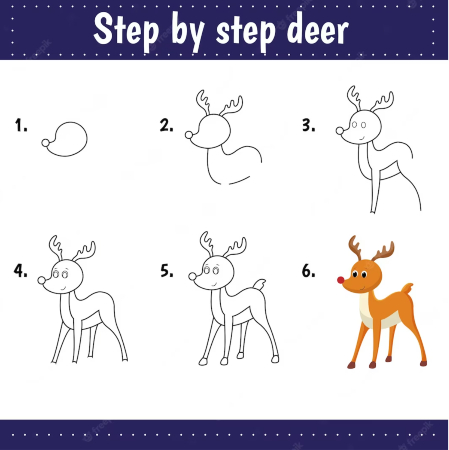 Holidays or not, your child can't miss out on this amazing drawing of a deer courtesy of Freepik.
The cute little nose of this reindeer will make it stand out from the rest.
Create your very own dreamcatcher with the help of this list filled with DIY dream catcher crafts for kids.
2. Awesome Deer Drawing

Be amazed by how detailed this drawing tutorial is from Step by Step Painting.
From its adorable nose to its cute hooves, this guide will give the best tips and tricks to perfect each part of the deer.
3. Deer Drawing from the Number 7
Is your child turning seven years old soon?
This deer drawing from M P Drawing Tutorial will be the perfect project for them because it will make them feel special on their special day.
Give new life to your household items by creating these popsicle stick crafts.
4. Deer with Antlers Face Drawing
Practice makes perfect.
The kids will be able to master every detail of a deer's face with the help of this tutorial from Family Realms.
Follow the comprehensive 15-step guide and get started on their epic deer drawing.
5. Cute Deer Drawing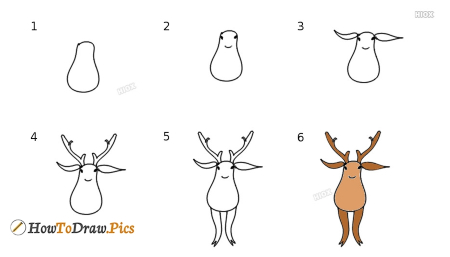 How to Draw Pics will offer a different style of how to draw a deer in this tutorial.
It's a unique art piece that will stand out from the rest of their drawings in their sketchbook.
6. Curious Deer Sketch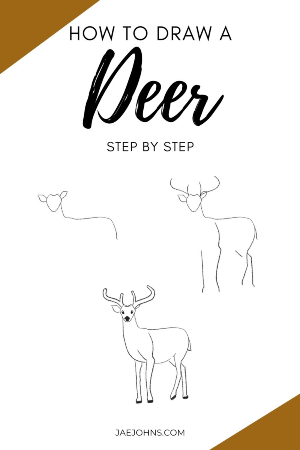 Take a closer look at this majestic deer drawing from Jae Johns,
It's a magnificent and realistic sketch that looks like it came straight out of a real forest.
Surprise your BFF by learning how to make friendship bracelets.
7. Sitting Baby Deer Drawing
Here's a drawing video tutorial from Art Cart that your child won't be able to resist.
Aside from the fun instructions provided, the drawing itself is super cute and will bring a lot of joy to the kids.
7 Cute Deer Drawings
8. Little Deer Drawing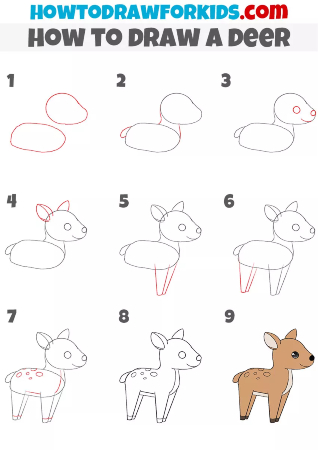 Got a few minutes to spare before going to school?
Be productive and create this little deer drawing from How to Draw for Kids.
Decorate your home with these lovely 3D paper flowers.
9. Deer with Flower Crown Drawing
Adding a flower crown to your child's deer drawing will make all the difference.
Their sketches will look prettier and cuter as seen in this video tutorial from Bunny+Me Art.
10. Adorable Deer Head Drawing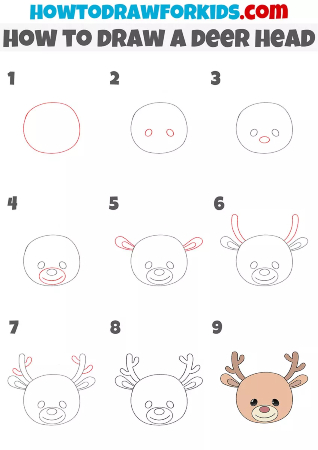 Planning on decorating the house with deer heads for the holidays?
This drawing guide from How to Draw for Kids will be perfect because of how informative and easy it is.
11. Baby Deer Drawing
Bond with the kids while watching this awesome deer drawing tutorial from Art for Kids Hub.
The best part is that you won't have to leave the house or spend hundreds of dollars just to spend quality time with your child because of this.
12. Walking Baby Deer Drawing
Adding movement to the sketches makes them look more realistic.
Take it from Easy Drawing Guides and see how they transformed their drawing through the tutorial.
Visit the underwater creatures and make these awesome mermaid drawings.
13. Square-shaped Deer Sketch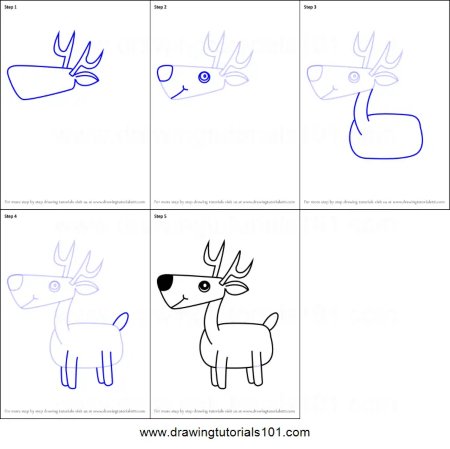 Kids of all ages will appreciate this sketch guide from Drawing Tutorials 101.
It's super cute and effortless to do that even kids with not a lot of experience with drawing will find it enjoyable.
14. How To Draw Deer with the Numbers 2023
Celebrate the new year with a bang by creating this deer drawing that's made out of the numbers two, zero, and three.
Check out Dnyaneshwar Jadhav Drawing's video to find out how.
9 How to Draw a Deer (Step-by-Step Guides)
15. Happy Deer Drawing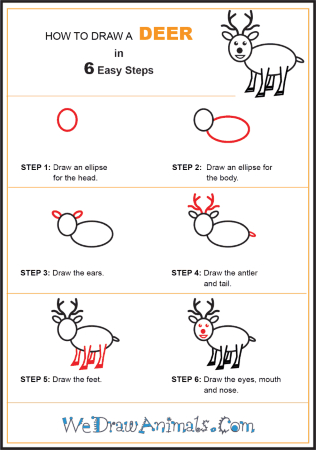 We Draw Animals provided an in-depth guide on how to draw the cutest deer ever.
The best part is that it only takes six easy steps to complete the whole sketch.
Feel the love with these incredible heart perler bead projects.
16. Mighty Deer Drawing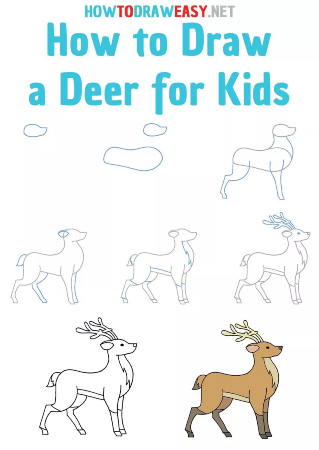 Your child will be proud of themself once they finish this challenging but beautiful deer drawing from How to Draw Easy.
It features a mighty deer with beautiful antlers and a sturdy built.
17. Mother Deer with Babies Drawing
This lovely drawing from Taposhi arts Academy will be the perfect project to do on Mother's Day.
It shows the deep love a mother has for their young as seen in the mother deer's eyes.
18. Pretty Deer Drawing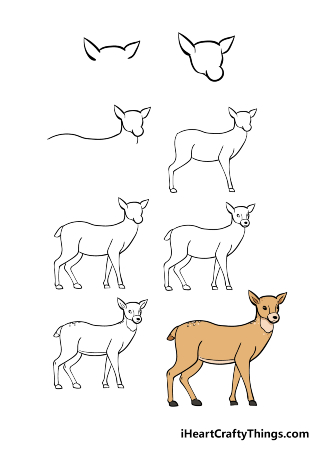 There's no such thing as learning too many deer drawings and I Heart Crafty Things is here to prove that.
Check out this epic drawing tutorial featuring a magical brown deer.
Fly high up in the sky with these cool airplane crafts.
19. Deer Head Sketch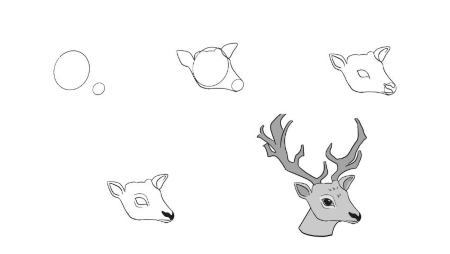 Master each part of a deer one by one and start with their head courtesy of Jae Johns.
It will be a whole lot easier for the kids to master the parts one by one than trying to do all of them at once.
20. Bambi Sketch
Say hello to this adorable Bambi drawing from How to Draw Easy 4 U!
I promise that there'll be no tears while making this adorable sketch.
21. Deer in the Outdoors Drawing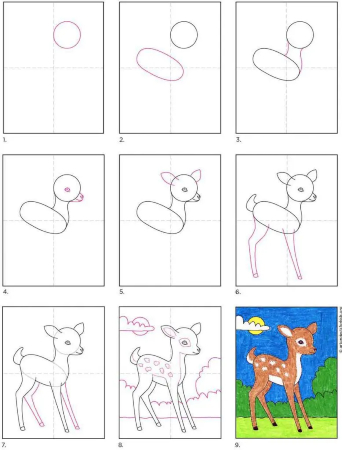 A great scenery may be the only thing that's missing from the kid's deer drawings.
Get inspired by this beautiful deer sketch from Art Projects for Kids.
22. Majestic Deer Drawing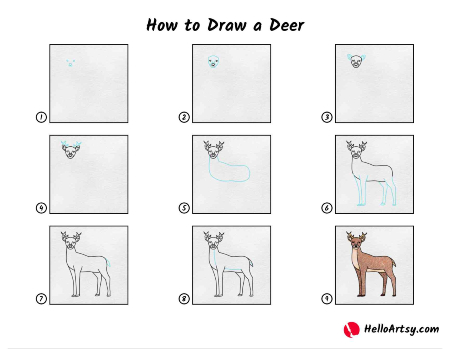 Join us as we create this splendid deer drawing made by Hello Artsy.
It's a unique piece that will elevate the kid's knowledge of how to draw a deer and enhance their artistic skills at the same time.
23. Strong Deer Drawing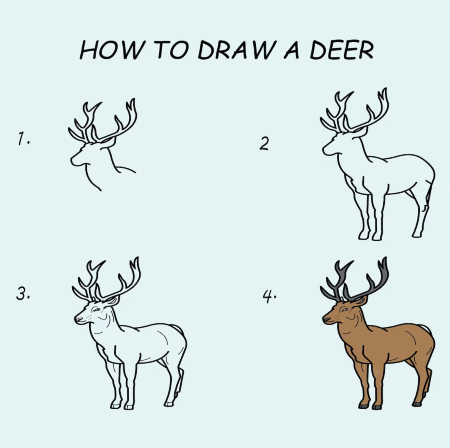 Our last deer drawing features a big and muscular buck from Freepik.
It will be nice for the kids to know how to draw different kinds of deer whether it may be young, old, female, or male.
Happy Deer Drawings!
Grab your art supplies, say yes to the challenge, and let the beauty of these deer drawings ignite your child's imagination.
The items on this list will help in making the kid's imagination run wild as they bring these majestic creatures to life.
More exciting projects await your kids on these lists.