Vroom vroom! Are you ready for the best car crafts ever? Hop on and join us as we hit the road doing exciting projects together.
Growing up, the kids have been fascinated with cars. They look forward to road trips because they know they'll see their favorite cars and some new models, too.
That's why I made this list for all the little car enthusiasts out there. Read on and let's get this show on the road!
Looking for more fantastic vehicle projects for the kids? You'll love these easy drawings of trucks.
Art Materials to Build the Best Car Crafts
Achieve the very best car crafts by using these top-notch materials:
7 Level One: Car Crafts for Toddlers
1. Car Paper Craft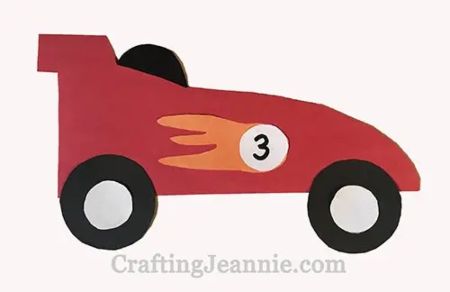 Your kid will feel like a racer driving through the tracks while playing with this craft from Crafting Jeannie.
Customize it and use their favorite color as the body of the car. You can also add their age as the car number.
Head on to the website to get the full tutorial.
2. Sponge Painting Car Craft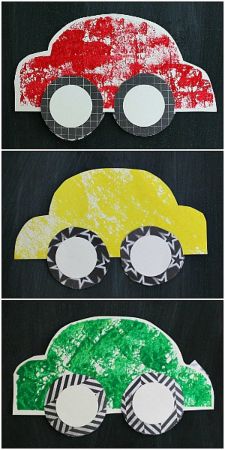 Teach your toddler all about colors through this sponge painting car craft from Buggy and Buddy.
This project will be suitable for toddlers because sponge painting enhances color recognition and develops their motor skills. It will be a fun learning activity for them.
3. Magnet Track Craft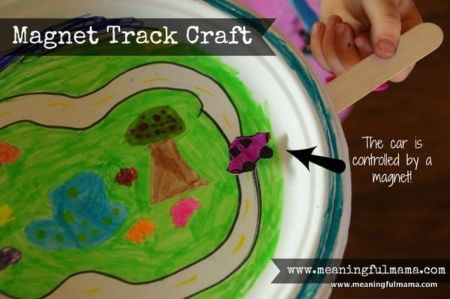 Does your kid have the tendency to misplace their toys? That won't be a problem with this cool car craft from Meaningful Mama.
In this tutorial, you'll learn how to create a race track and cars that are fully magnetic.
The best part is that they have the freedom to do any landscape that they want—whether that may be a fairy wonderland, long highways, or an enchanting forest.
4. Paper Plate Car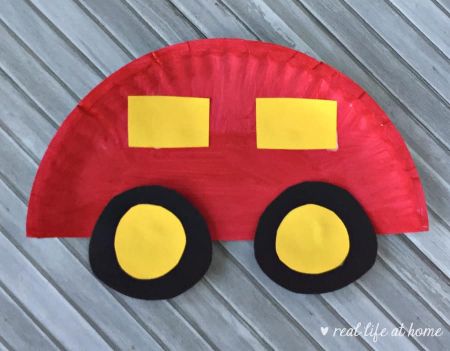 The party never stops if you have a vibrant imagination.
Collect some paper plates from the kitchen because we'll be needing them for our next car craft courtesy of Real Life at Home.
The other materials that are needed for the craft can also be easily found at home such as paint, construction paper, and glue.
5. Footprint Cars Craft
Here's a fun car craft from Munchkin Time that requires some paint, markers, and their feet.
Put some paint on their foot and stomp it on paper to create their dream car. It will be nice to also add their photo to make it look like they're driving the car.
Plus, it will be a great keepsake and reminder of their tiny feet.
6. Car Park Box Craft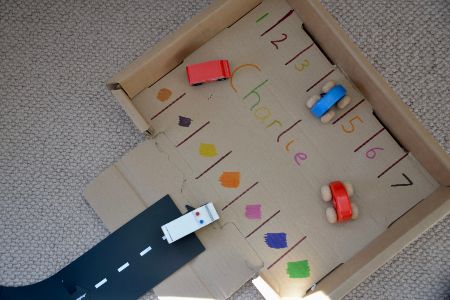 You'll need a place where they can safely park all their car collection.
Thankfully, Mummymummymum had a brilliant idea and created this car park craft.
Recreate this useful craft by following the steps provided on their website.
7. Upcycled Cardboard Box Car Craft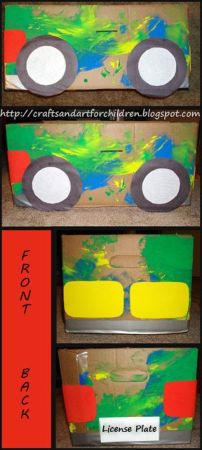 This will be the very first car of your toddler. Isn't it exciting?
If you have an empty box lying around, then this project is perfect for you.
Head on to Artsy Momma to know how to upgrade a box into your toddler's dream car.
6 Level Two: Car Crafts for Preschoolers
8. Egg Carton Cars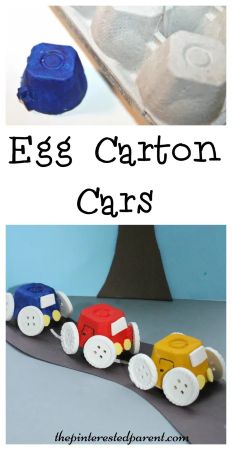 Household items are oftentimes the best materials for kids' projects.
Not only will it push them to think outside the box but will also teach them the importance of recycling.
A good example of this is this car craft from The Pinterested Parent.
9. Cardboard Car Craft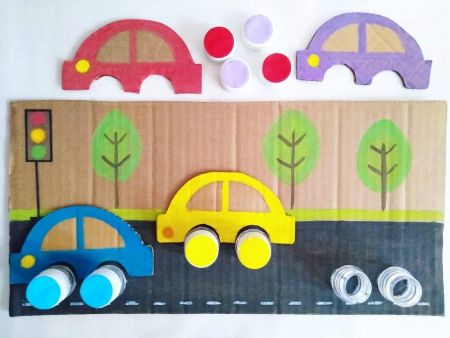 Interchanging the colors of the wheels and cars is made possible by this craft from Teachers Mag.
You can choose to partner different colors of wheels to the car and create different combinations.
That will give the kids variety so they'll have different car options to play with.
10. Plastic Bottle Car Craft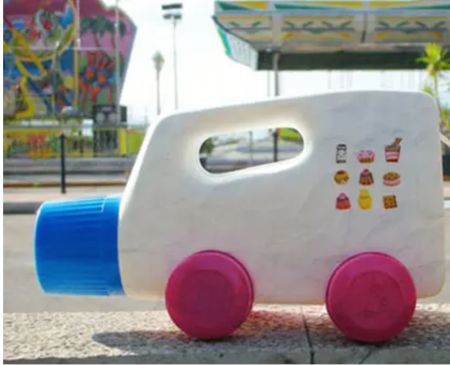 Don't throw away plastic bottles because we're about to do some magic.
Turn plastic bottles into a race car with the guidance of Styles at Life,
You can use any type of plastic bottle for this project from laundry detergent bottles to soda bottles.
11. Letter C Car Craft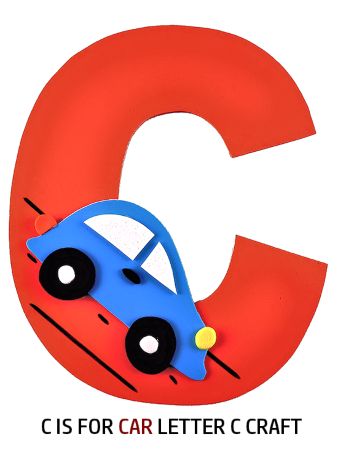 Both cool and cars start with the letter C. Coincidence? I think not.
This car craft from Our Kid Things shows a really cool car driving through a C-shaped highway.
Find more interesting letter C crafts in this post. 
12. Paper Tube Racing Cars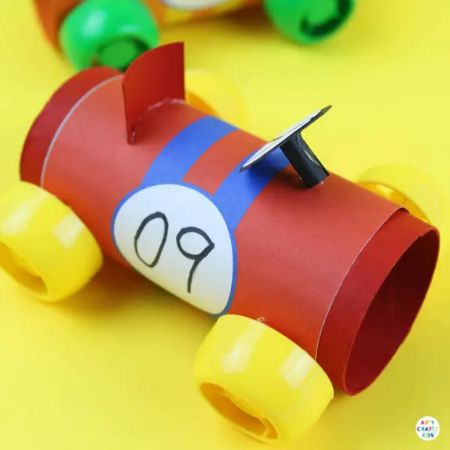 Create something unique and build this circular race car from Arty Crafty Kids.
The free template for the racing stripes can be found here.
Interested in more art projects like this? Head on to this post dedicated to the most awesome toilet paper roll crafts for kids.
13. Clothespin Car Craft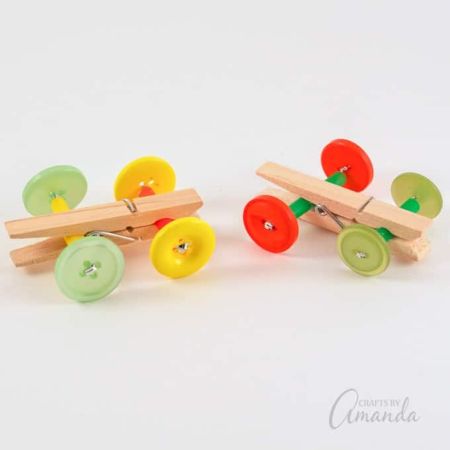 Clothespins aren't just useful for doing laundry, they're also essential in building these awesome car crafts.
Crafts by Amanda will show you how you can create a car by using some clothespins and buttons.
Get additional clothespin crafts right here. 
6 Level Three: Car Crafts for Kids
14. Vehicle Puppets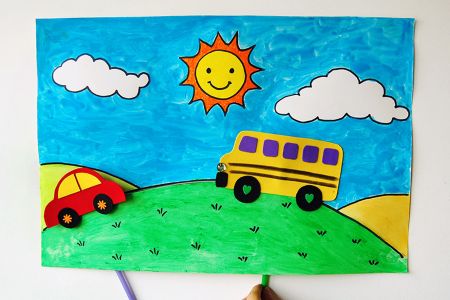 Your kids will enjoy this craft from First Palette because they'll never run out of things to do with it.
After creating these puppets, they can create stories and characters featuring their favorite cars.
15. Origami Car
Love doing origami? Then you'll like these 3D paper toy cars.
Watch
KIDS crafts
' video to get ideas on how to make these epic cars.
16. Juice Box Car Craft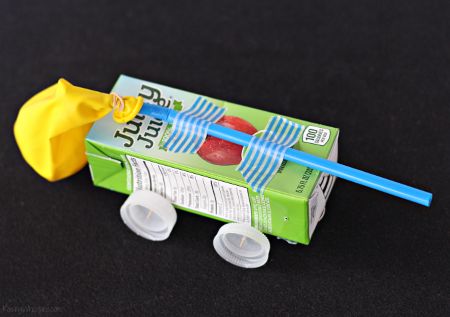 This juice box car craft from Raising Whasians combines art and physics.
Even at a young age, kids will understand basic Physics laws and concepts by doing this creative project.
17. Car Ornaments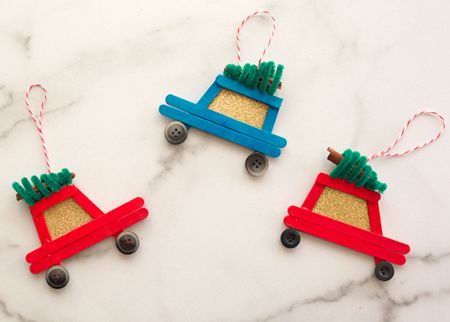 Holidays will be happier and more festive by using DIY projects as decorations.
Include these cute car ornaments from Factory Direct Craft in your celebration.
The kids will feel special and appreciated every time they see their hard work displayed for everyone to see.
18. School Bus Craft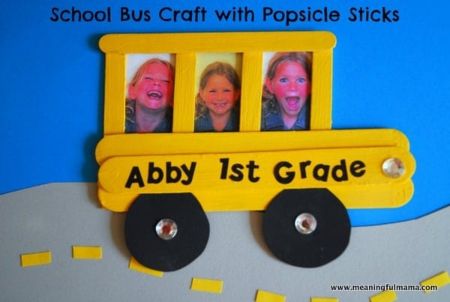 Beep beep! It's time to go to school!
Commemorate and celebrate the first day of school with this craft from Meaningful Mama.
Make it a tradition and do this craft every year during the first day of school.
19. DIY Race Car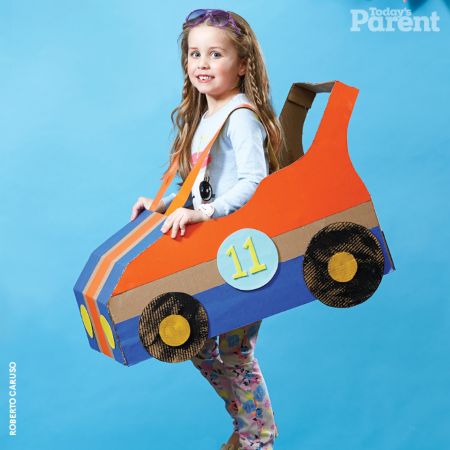 This cool craft from Today's Parent allows kids to be a car.
Wear this and feel the breeze as they rush through the outdoors in their newest car.
Bonus: Famous Car Crafts
20. DIY Batmobile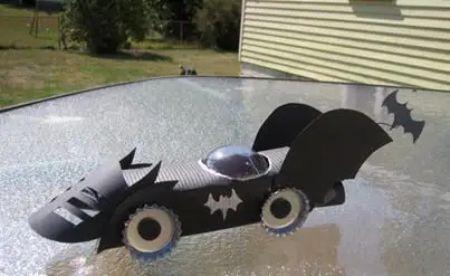 You don't have to be Batman to own a Batmobile.
Follow the instructions from Makezine to create your very own superhero car.
More mysterious and thrilling projects await you in these Batman perler beads patterns.
21. Lightning McQueen Craft
Ka-chow!
Let's end this list with a bang by doing this Lightning McQueen craft from Life Family Fun made of popsicle sticks.
Cool Car Crafts
Enjoy a day filled with amazing and educational car crafts with your kids.
Doing these crafts will not only allow them to make their favorite thing but will also give them the chance to bond with their favorite people.
We've got more exciting projects for you below: