Caterpillars are beautiful and interesting creatures. They may not be able to fly like a butterfly or camouflage like a pupa but they have their own special skill, too (eating!) Your little explorer will have an amazing adventure in the comfort of your home with these caterpillar crafts.
This post is filled with fun caterpillar projects for kids of all ages. The crafts that I've chosen are easy, fun, and educational. So let's dive in and start creating art with the list below.
These rock painting ideas for kids will turn their rock collection into artwork.
Heads Up! You'll be Needing These
Go in prepared and have these materials on hand. You'll be needing these materials to do the crafts right.
8 Caterpillar Crafts for Toddlers
1. Pom Pom Caterpillar Craft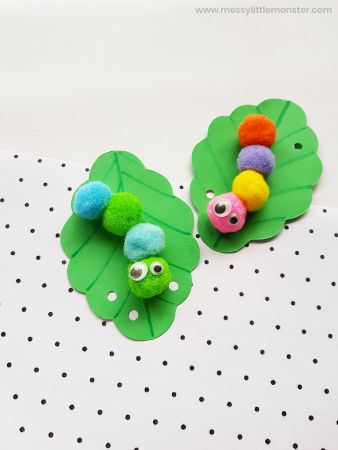 Your toddler will have an awesome time making these fuzzy caterpillar crafts. Adding the googly eyes and picking the right colors to match the caterpillars will be a great sensory exercise for them, too.
2. Caterpillar Cupcake Liner Craft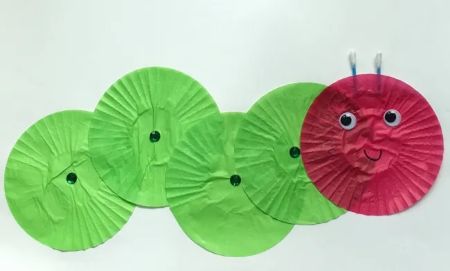 We won't be baking some cupcakes for today's craft but we'll be needing lots of cupcake liners. Make the caterpillars as long or as short as you want. Your kids can also pick the color combination.
3. Handprint Caterpillar Craft
Hand painting helps in a toddler's brain development. It fosters creativity, color recognition, and spatial intelligence as well. Dip their little hands in paint to create this creative caterpillar painting while learning in the process.
Kristina crafts for kids shows the step-by-step process of making this caterpillar craft.
4. Paper Cup Caterpillar Craft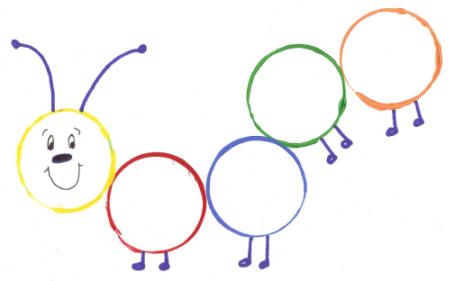 Make use of items found in your home and create this cute caterpillar craft. It will be more fun if your toddler has a lot of options for the paint that they can mix and match.
5. Number Caterpillar Craft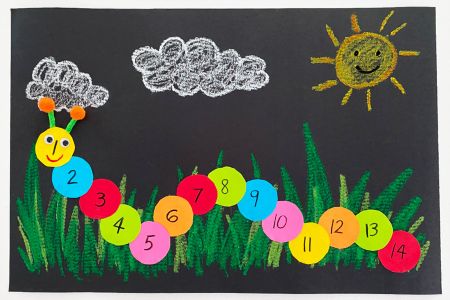 Cut out some circles and let your toddler paste them according to their number order. This craft will not only be enjoyable for your toddler but will be educational as well.
Relive your most treasured memories by placing them in these scrapbook kits for kids.
6. Printable Caterpillar Craft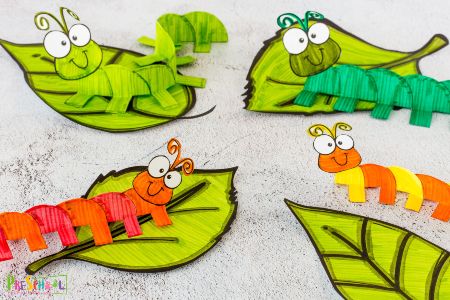 Here's another way to make a caterpillar craft with your toddler. The templates provided make the project easier and more convenient. Cut the layout then let your toddler express themself by coloring the caterpillars and leaves.
The caterpillar and leaves templates are available here.
7. Movable Caterpillar Craft
Looking for something more interactive and realistic? This eating caterpillar will be an awesome choice. The puncher holes are an important part of the craft because it makes it look like the caterpillar is munching the leaves away.
Watch this video by Craftyloons to get the best tips and tricks for making this craft.
8. Potato Masher Caterpillar Craft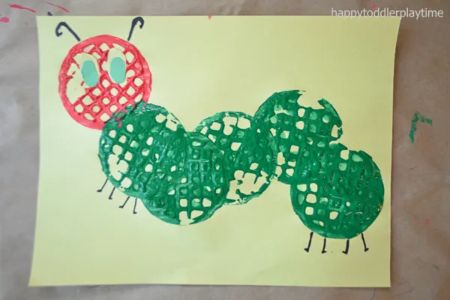 Potato, potato. One thing's for sure though. You won't want to miss out on this cool caterpillar craft. Your potato masher will create magic in the kitchen and the playroom.
8 Fun Caterpillar Crafts for Kids
9. Caterpillar Popsicle Stick Craft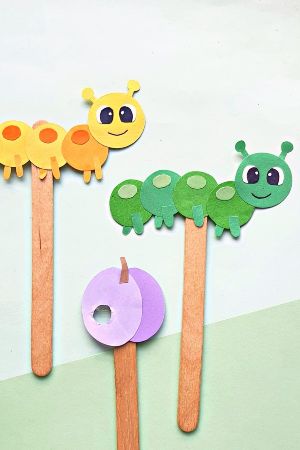 Some paper, popsicle sticks, and imagination will create these adorable caterpillar crafts. Kids can use these for their play pretends or puppet shows. They even have a tutorial for the caterpillar's food!
10. Paper Plate Caterpillar Craft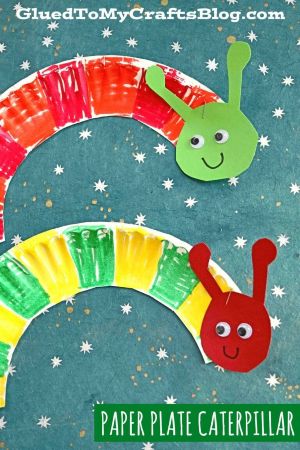 We've used paper cups, potato mashers, and now it's time to use paper plates to complete your caterpillar crafts set. This will be a nice and creative project for the kids.
11. Button Caterpillar Craft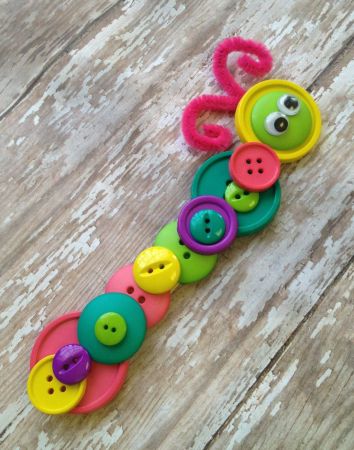 Here at Cool Kids Crafts, we always encourage thinking outside the box. Just like this unique caterpillar made of mismatched buttons. Add in some pipe cleaners and googly eyes and this masterpiece will be yours.
12. 3D Caterpillar Roll Crafts
Get ready because we're about to roll! In this project, your kids will be rolling a lot of colored papers. Don't forget to cut out some leaves, too.
Awesomely Crafty is the master of making this craft so head on to their Youtube channel.
13. DIY Circle Caterpillar Craft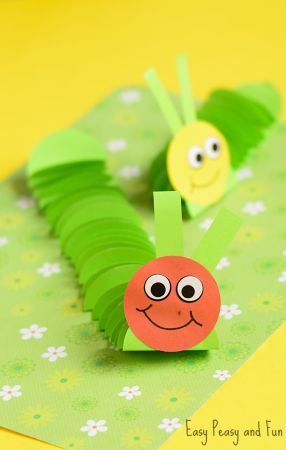 Circles are a common theme for these caterpillar crafts. So if you have extra circled papers lying around, this craft will be ideal.
For more circled papers, you can either go old school and cut it by yourself or use this extra large puncher.
14. C is for Caterpillar Craft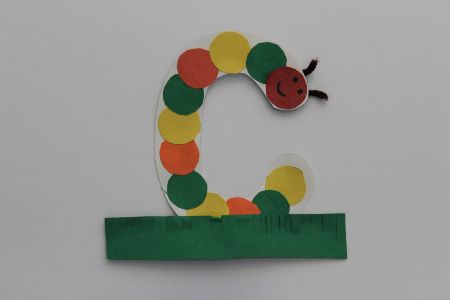 Caterpillars are cute, cheerful, and clever which is why it makes sense that this craft should be on the list. Plus, it will challenge your kids to think of more adjectives that will describe this little insect.
Find more captivating letter c crafts here.
15. Egg Carton Caterpillar Craft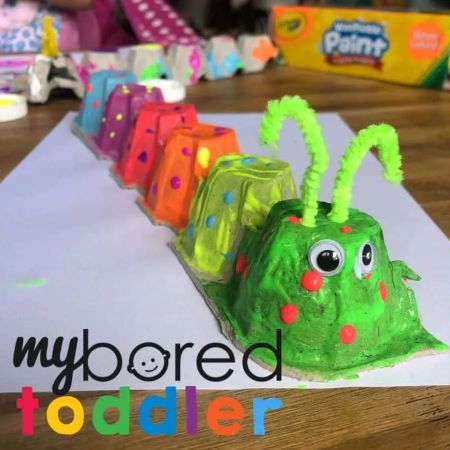 Here comes the egg carton caterpillar craft ready to steal the show. Each hole will be a chance to create something new. Design one with circles, and the other with flowers. The sky's the limit!
Woohoo! I've compiled more egg carton crafts for your little artist to make.
16. Bead Caterpillar Craft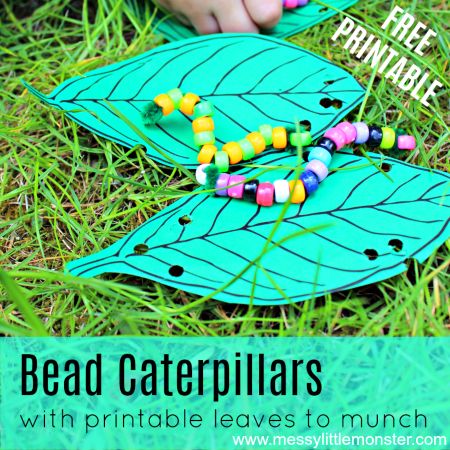 Beads can be used to make bracelets, necklaces, and even caterpillars! You'll make the most fashionable caterpillars with the help of this craft.
Learn how to make friendship bracelets to surprise your BFF.
6 Very Hungry Caterpillar Crafts
17. Hungry Caterpillar Puppet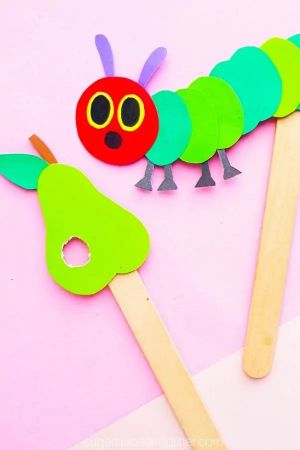 This craft is awesome because the kids will have fun while doing it and after it's done. Put on a fun show featuring our favorite caterpillar with this project.
18. Educational Caterpillar Craft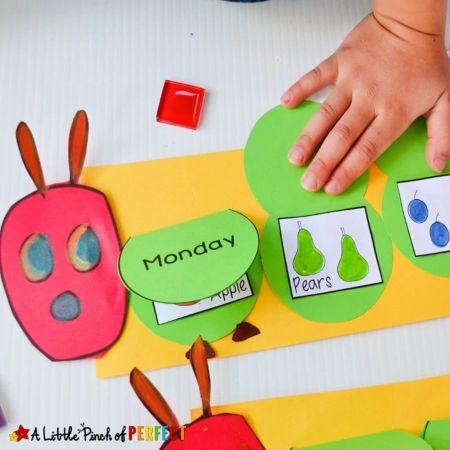 Each section of this caterpillar hides an exciting surprise for the kids. Teach them all about the days of the week and fruits (the fun way) with this educational caterpillar craft.
19. Sponge Painting Caterpillar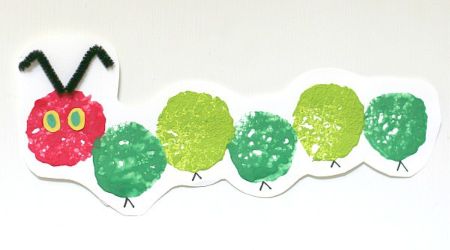 Sponges aren't only useful in the kitchen but in making projects, too. Dip the sponge in red and green paints to make this Very Hungry Caterpillar craft come to life.
20. Cardboard Caterpillar Craft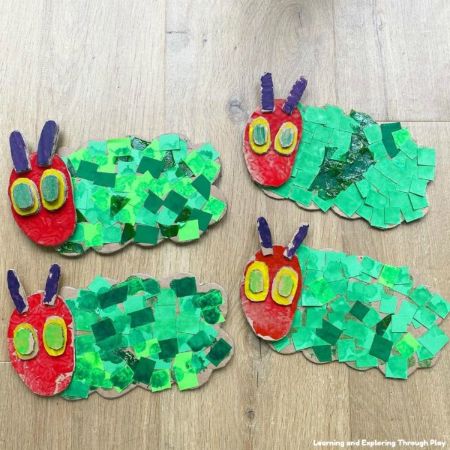 All hands on deck! This craft will be possible with your help. Adults need to cut out the thick cardboard while the kids turn it into a caterpillar with colored papers and markers.
21. Bottle Caps Caterpillar Craft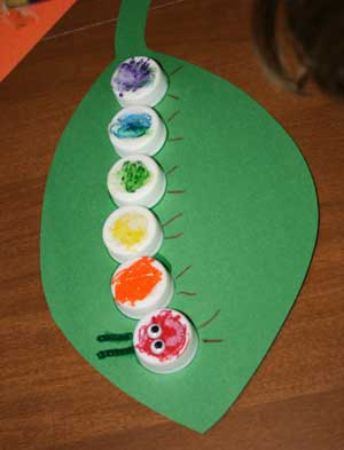 Turn old bottle caps into a piece of art. Collect at least six caps and line them up on a paper leaf to make this caterpillar craft. Adding a different color to each cap is also a fantastic tactic.
22. Toilet Paper Roll Craft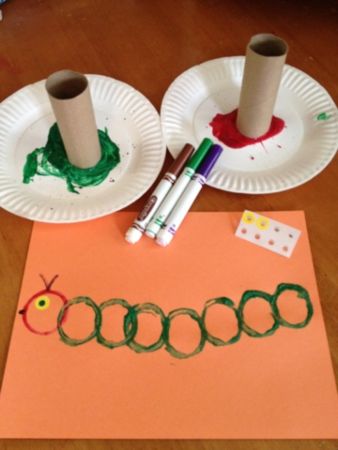 Don't throw away toilet paper rolls because we'll be needing them for our next project. They'll serve as a template for making your very own Very Hungry Caterpillar painting.
Keep it rolling with these toilet paper roll crafts.
Caterpillar Crafts To Do At Home
Staying at home has never been this so much fun! These caterpillar crafts proved that kids can enjoy and learn at the same time with the right activities. Each craft will be like an adventure on its own.
Wait, there's more. Listed below are more fantastic crafts for your kids: