We'll be up until the stroke of midnight creating these beautiful Cinderella drawings.
These drawing guides are perfect for kids who are aspiring artists or just love the princess with the glass shoes. Aside from Cinderella, we've also included some famous characters like Prince Charming, Fairy Godmother, and even Jaq the Mouse.
Let the kids' fairytale dreams come through by doing these incredible pieces with them.
Create crafts about the bear who loves honey with the help of this list of Winnie the pooh perler beads.
Prepare for the Drawing Ball
8 Easy Cinderella Drawings
1. Beautiful Cinderella Drawing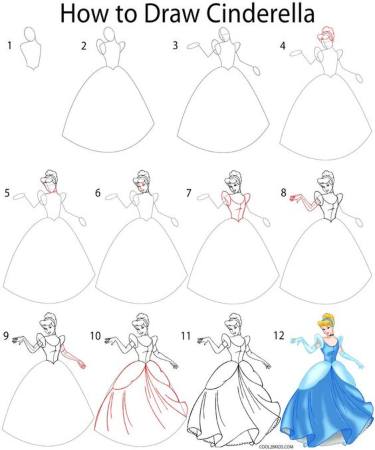 Draw Cinderella dancing the night away with the help of this tutorial from Cool 2 B Kids.
It will also teach them how to animate their drawing as seen in the dress and hands of Cinderella.
2. Easy Cinderella Sketch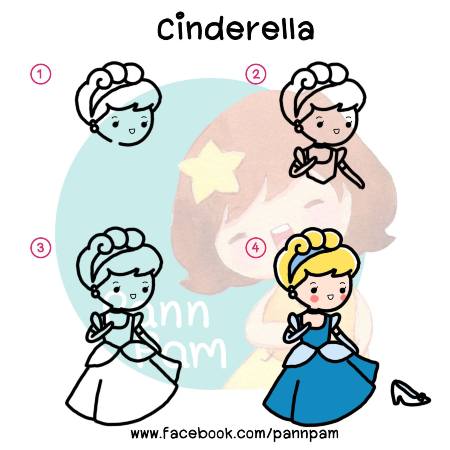 The most iconic scene in the film is cutely captured by Pann Pam in just four easy steps.
Learn how to draw Cinderella accidentally leaving her glass shoe with this drawing guide.
3. Chibi Cinderella Drawing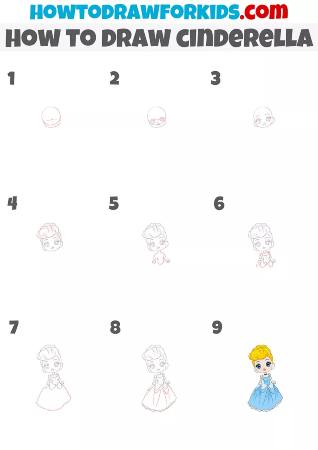 This drawing of Cinderella created by How to Draw for Kids will always have a space in your child's sketch pad.
Aside from it being small, the drawing is undeniably too adorable to resist.
4. Dancing Cinderella Drawing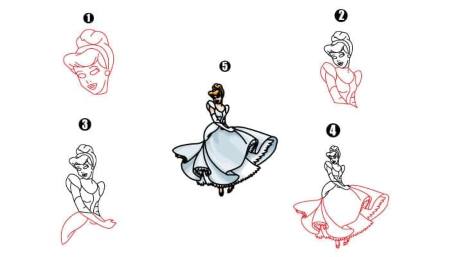 The blue dress of Cinderella takes center stage in this drawing tutorial from Cool Drawing Idea.
See how it flows and goes along with her every movement in this sketch.
5. Cinderella with a Bird Drawing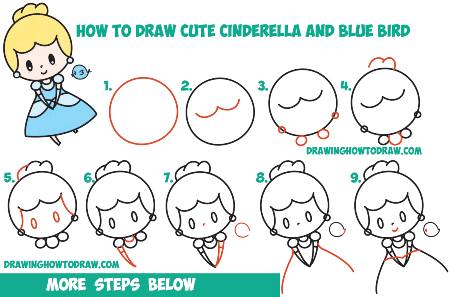 Even animals love Cinderella and there's no wonder why— she's kind, helpful, and hard-working.
Drawing How to Draw added a blue bird to the sketch to show Cinderella's kind spirit towards animals.
6. Simple Cinderella Drawing
It will be nice for the kids to also learn how to draw Cinderella in her clothes before the ball.
Watch World Of Drawing's video tutorial on how to draw this to add variety to the kids' sketches.
Welcome the new season with these lovely spring crafts for kids.
7. Cute Cinderella Sketch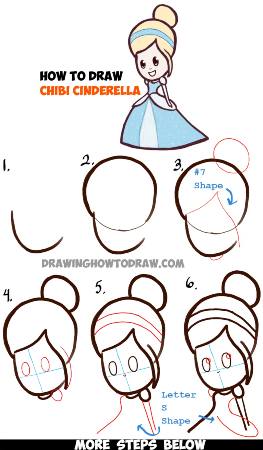 Elevate Cinderella's look by simply adding a blue headband just like what Drawing How to Draw did in this tutorial.
Kids will learn that adding accessories to their drawings will make them look nicer and more unique.
8. Cool Cinderella Sketch

Easy Drawing Guides' version of Cinderella is ready to take the ball by storm.
Her elegance and beauty can be clearly seen in each stroke and color of this drawing.
5 Cinderella Movie Character Drawings
9. Cinderella and Prince Charming Sketch
Feel the love between Cinderella and Prince Charming in this captivating sketch from World Of Drawing.
Make sure to watch the whole video tutorial to get ideas on how to make the drawing easier for the kids to do.
10. Jaq and Gus Sketch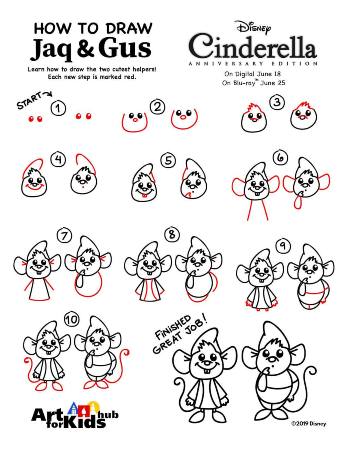 Cinderella's friends are extraordinary…because they're mice!
Art for Kids Hub featured the two adorable and loyal friends of Cinderella, Jaq and Gus in this easy-to-follow drawing guide.
11. Cinderella's Fairy Godmother Drawing
The Fairy Godmother made Cinderella's dreams come true by giving her a carriage, horses, and a lovely dress to attend the ball.
Be the kids' superhero by helping them draw the scene between the Fairy Godmother and Cinderella with the help of World Of Drawing's video.
Whether the children wish to have super strength or the ability to fly, these superhero crafts will be a hit to them.
12. Anastasia Tremaine Drawing
Want to learn more drawing techniques to enhance the kids' artistic talent?
Drawing villains such as Cinderella's evil step-sister, Anastasia, will be a great way to go.
Let Colourtechs Drawing show you how it's done with this video tutorial.
13. Drizella Tremaine Sketch
The evil step-sister duo won't be complete without Drizella.
Draw the mean sister with her infamous yellow-green dress by watching this video guide from Love to Draw Digital Art.
11 Pretty Disney Princesses Drawings
14. Disney Castle Drawing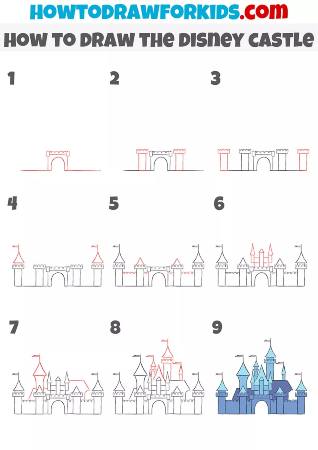 All Disney princesses live in breathtaking castles.
The children's princess drawings won't be complete without one so we've included this amazing sketch from How to Draw for Kids.
These Disney perler bead ideas will allow you to enter a magical world filled with princesses, fairies, and talking animals.
15. Snow White with an Apple Drawing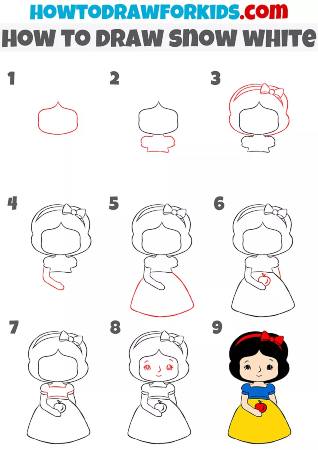 Look how lovely this drawing of Snow White is which is created by How to Draw for Kids.
The details in this drawing are impeccable as seen in her red bow headband and the apple she's holding.
16. Curious Rapunzel Drawing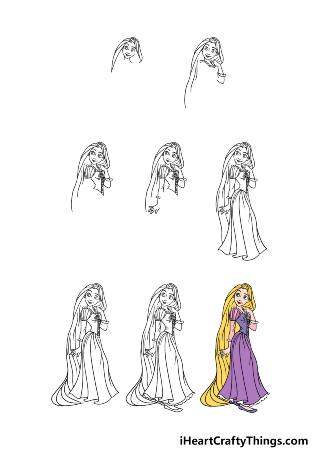 Capture the glorious hair of Rapunzel one strand at a time by replicating I Heart Crafty Things' sketch.
The drawing even caught the curious expression of Rapunzel which is consistent with her character and the film.
17. Chibi Tiana Sketch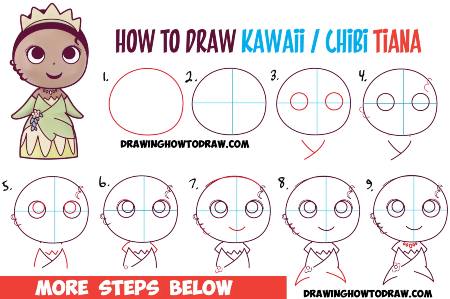 Princess Tiana is undeniably beautiful but this tutorial from Drawing How to Draw made the princess look super cute.
The style of this drawing with her chubby cheeks and little arms will make it stand out from all the other drawings of the kids.
18. Beautiful Aurora Drawing
Be dazzled by the beauty and elegance of Princess Aurora in this drawing tutorial from Isha Drawing Institute.
See how they created Aurora's sparkling eyes and shiny hair by watching the whole video.
19. Gorgeous Mulan Drawing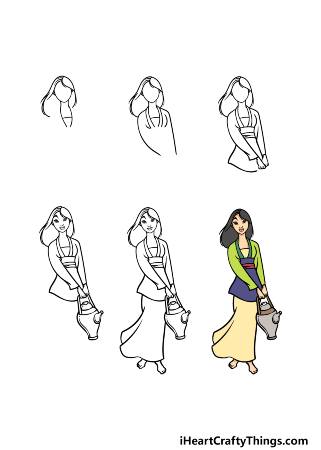 Draw one of the most courageous Disney princesses who bravely fought the Huns, Mulan.
Here's a lovely drawing of her made by I Heart Crafty Things with her hair down while wearing traditional clothes.
20. Chibi Princess Ariel Drawing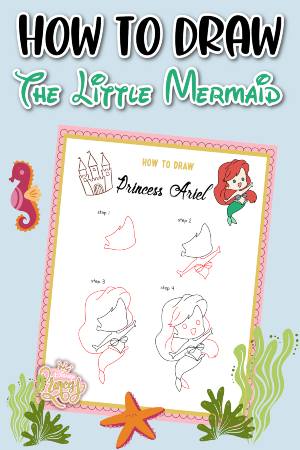 The kids will feel like they're under the sea with this incredible Ariel drawing from Fun Money Mom.
The best thing about this tutorial is that the kids only need to follow four easy steps for the project to be completed.
Check out these amazing ocean crafts as well.
21. Ariel with Flounder Drawing

Here's another Princess Ariel drawing straight out of the deep blue sea courtesy of Tatyana Deniz,
And this time her adorable friend Flounder is here to join in the fun, too.
22. Cool Belle Drawing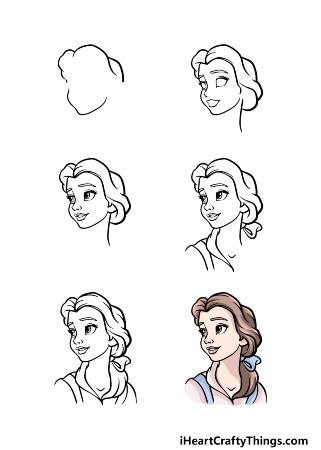 Master Belle's lovely features by replicating this drawing from I Heart Crafty Things.
It will be a nice idea to let the kids try this out first before drawing the whole thing so that they won't get easily overwhelmed.
23. Princess Anna Close-Up Drawing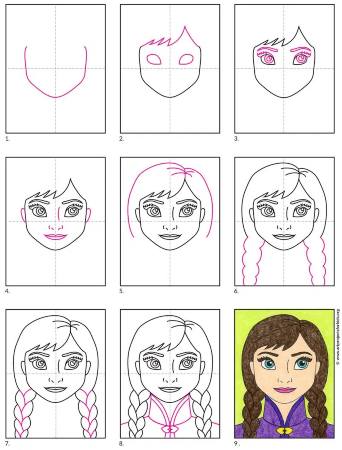 Princess Anna is a remarkable sibling who stopped at nothing to help her sister.
This drawing tutorial from Art Projects for Kids will be highly recommended for kids, especially young sisters.
24. Cute Elsa Drawing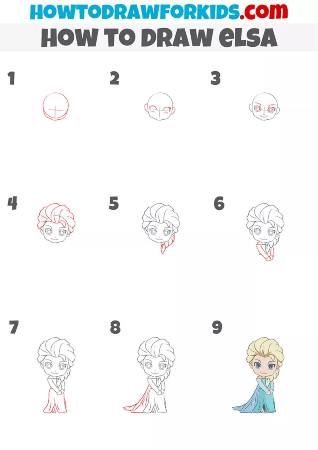 This drawing version of Elsa from How to Draw for Kids should be included in your kids' to-draw list.
It's super cute and unique from the other Elsa drawings because of her adorable and soft features.
Cinderella Drawings for the Biggest Princess Fan
Let the kids draw these Cinderella drawings before the clock strikes 12.
Whether it's in the morning, afternoon, or evening, these sketches will be a productive and fun activity for the kids.
Head on to these lists for more exciting projects: