Painted rocks are visual treats – and they're fun to make, too!
Rock painting is a great activity that promotes resourcefulness, nurtures creativity, and boosts imagination. Plus, taking a walk to look for rocks is a perfect way to bond with the kids.
But collecting rocks is not the only thing you have to do prior to rock painting. You also need to know which paint works best.
I've compiled a list of the 20 best rock painting ideas for kids that will make the clean-up afterwards worth the effort.
But first, what are the best types of paint to use for rock painting?
The Best Types of Paint for Kids to Use When Rock Painting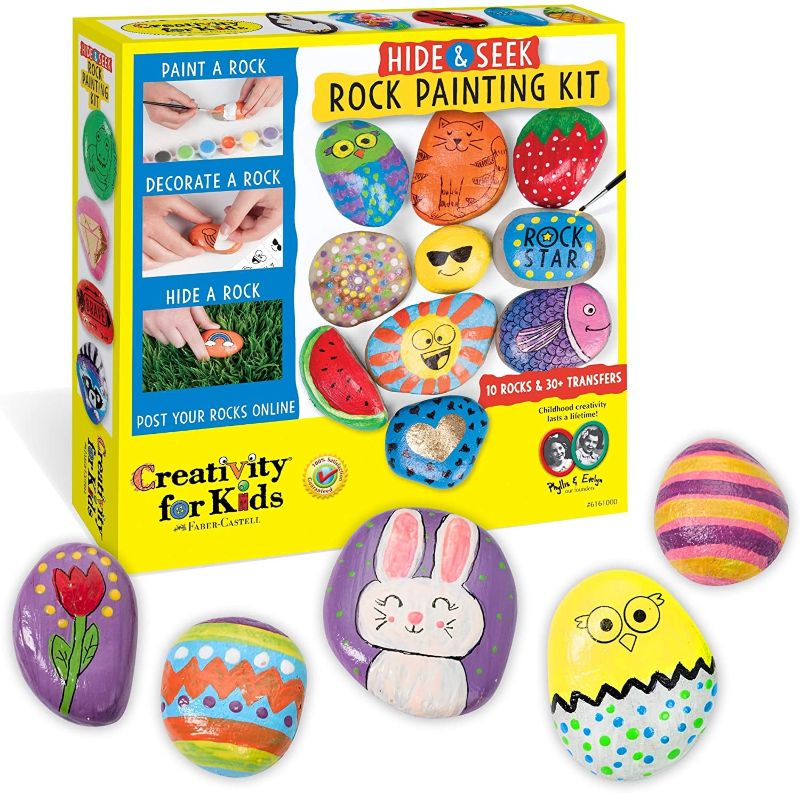 Acrylic paints are the most popular ones to use for rock painting because they stick well to stones and are great for both indoor and outdoor use.
And because acrylic paints are water-based, they're easy to wash off hands and out of clothes.
When choosing paint, look for the Art and Creative Materials Institute (ACMI) Approved Product (AP) seal. This indicates that it has passed toxicological evaluation and is safe for children to use.
For rock painting projects, I recommend acrylic paints for children. For drawing small details on rock paintings, it's better to use acrylic marker pens.
Beginner Level: Rock Painting Ideas for Toddlers
When it comes to rock painting, there are a lot of places to draw inspiration from. The only limit is your child's imagination.
Here are 7 easy rock painting ideas for kids and toddlers to try as they start to explore the exciting world of painted rocks.
1. Cactus Painted Rocks
This is a quick and fuss-free project to take on with the best results. Cactus rocks are perfect for decorating and gifting because they last forever!
Place the painted rocks inside a miniature pot or add googly eyes to them – you can dress them up any way you like! These would look good inside the home on a table or outdoors in the garden.
Learn how cactus rocks are made by watching this video tutorial from Amazing-Andrea.
2. Chick Painted Rocks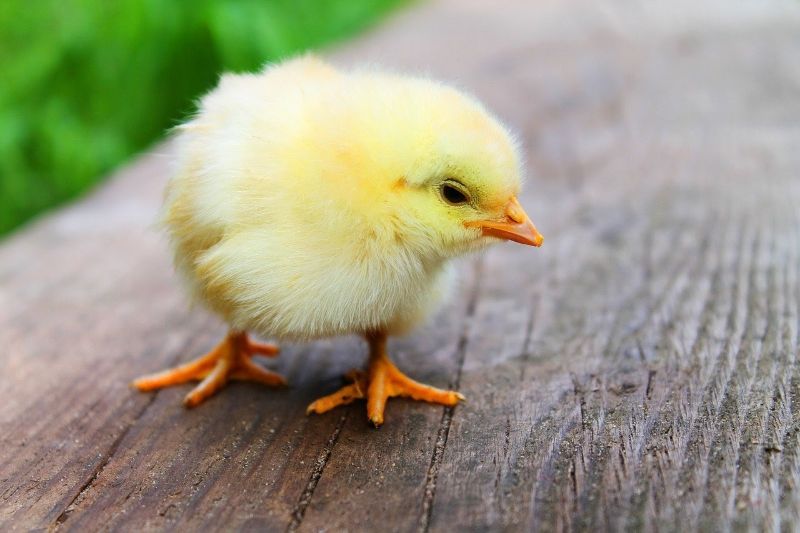 Here's a really cute project that's so easy to make, it's perfect for your little ones.
Chick rocks are adorable and would make for a great Easter project. But don't wait for Easter to come around – you can make these any time, any day!
Mas and Pas has a great step-by-step tutorial on how to make painted rock chicks.
3. Emoji Painted Rocks
Painting emoji rocks is a simple activity for preschoolers to practice their fine motor skills.
This rock painting idea is very helpful to parents and preschool teachers. Emoji rocks can make learning about feelings and emotions more fun.
Don't just stick to the typical yellow color – make colorful emoji rocks with the kids! Watch how these rocks are made in this tutorial video by Arts of Thiyagu.
4. Ghost Painted Rocks
There are a lot of Halloween crafts out there, but this project is one of the easiest to make.
Ghost painted rocks are simple, fun, and super easy. Your toddlers will have a wonderful time making these spooky guys. They'll be a big hit next Halloween!
Watch this video tutorial from Easy Peasy and Fun that shows us how to make ghost painted rocks.
5. Heart Painted Rocks
Heart Rocks are very easy to make. This makes them a perfect choice for rock painting beginners. Despite its simplicity, this project yields heart-warming results.
Learn how to make heart rocks for Valentine's Day (or as a "just because" gift) by watching this video from FalmouthCommunityTV that your kids can give to teachers, friends, and other family members.
6. Mermaid Scales Painted Rocks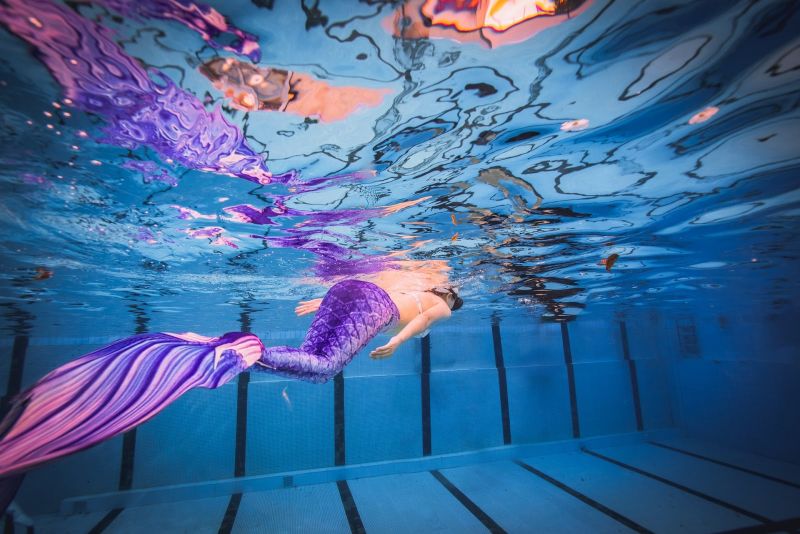 Mermaid scales painted rocks are ideal for the little mermaids at heart.
Make these mermaid rocks "part of your world" by placing them near a fish pond or any body of water.
Projects with Kids has very detailed step-by-step instructions on how to draw mermaid scales on painted rocks.
7. Tic Tac Toe Painted Rocks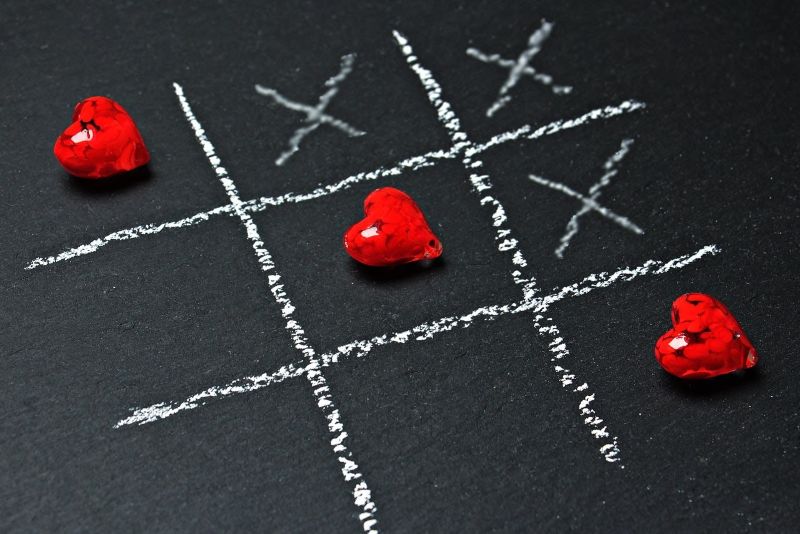 These tic tac toe painted rocks are perfect for travel – take them out for an exciting game anytime, anywhere.
Both kids and adults will have fun making and playing with them. It's an inexpensive and easy way to kill boredom.
Learn how these rocks are made by reading the step-by-step instructions from Where the Miles Have Been.
Intermediate Level: Rock Painting Ideas for Preschoolers
Preschoolers exhibit more improved fine motor control compared to toddlers. Their grip is more stable and they have a better understanding of what they're drawing.
At 4 years old, your kids can recognize patterns and are able to draw basic shapes, so these 5 rock painting ideas for kids are perfect for your preschoolers.
8. Easter Egg Painted Rocks
Instead of a traditional Easter egg hunt, why not have an Easter rock hunt? Kids can paint the rocks a few days before Easter, and you can hide them the day of.
This is a great way to introduce toddlers to rock painting. The strokes are simple and easy for them to follow.
Follow this video from J Rocks Painted Rock Tutorials and your kids will soon have dozens of Easter egg rocks for you to hide.
9. Flag Painted Rocks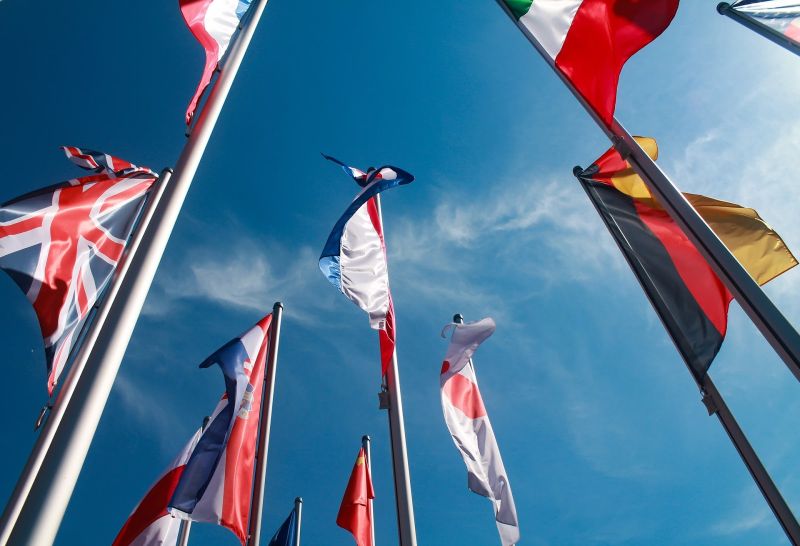 Use these flag rocks to teach your kids about geography!
You can also make flag rocks as you prepare for the Fourth of July. These would be great to use as additional decor!
Non-Toy Gifts has detailed instructions on how to make these visually stimulating flag rocks.
10. Flower Painted Rocks
Flower rocks are colorful, bright, and beautiful, and making them is fun! Make a lot of flower rocks with your kids and create a painted rock garden.
Start with super simple flowers and gradually progress to more complicated ones. There are hundreds of flowers that you can paint on rocks, so you'll never run out of options.
Learn how to paint flower rocks by watching this video tutorial from Rock Painting 101.
11. Ladybug Painted Rocks
No rock painting list will ever be complete without ladybug rocks. This particular project is very popular because ladybugs are just oh-so-adorable.
Add a little bit of buggin' lovin' to your garden with these ladybug rocks by watching this video from How to Draw and Color Kids TV.
12. M&M Painted Rocks
This is a fun idea to transform chipped rocks into something cute. If you have chipped rocks in your yard, turn them into M&M painted rocks!
The chipped part will look like they've been bitten. How adorable! Check out this video tutorial by Kristyona.
13. Monster Painted Rocks
Monsters don't have to be scary all the time – especially when they're as cute as these monster painted rocks.
A helpful tip: use glow-in-the-dark acrylic paint for a cool night-time affect your kids will love having in their rooms!
Watch FaberCastellUSA's video tutorial on how to make monster painted rocks.
Advanced Level: Rock Painting Ideas for Gradeschoolers
School age children exhibit advanced-level fine motor skills that are well-developed and stable. Their lines look straighter and their shapes are well-formed.
These 7 rock painting ideas for kids are more suited for growing children who are refining their detail skills.
14. Hedgehog Painted Rocks
If your kids want a pet hedgehog, but you don't want to deal with their care, paint a hedgehog pet rock instead!
This is another one of those cute rock painting ideas that you shouldn't miss out on. Check out Chromatek's video tutorial to learn how you can make hedgehog rocks.
15. Minion Painted Rocks
With their pill-shaped bodies, huge eyes, and unique speech, minions are some of the cutest characters ever created!
Kids love them – and they'll surely love making minion painted rocks, too!
The good news is, they are not very difficult to paint. Check out the step-by-step instructions from The Inspiration Edit.
16. Family Member & Friend Painted Rocks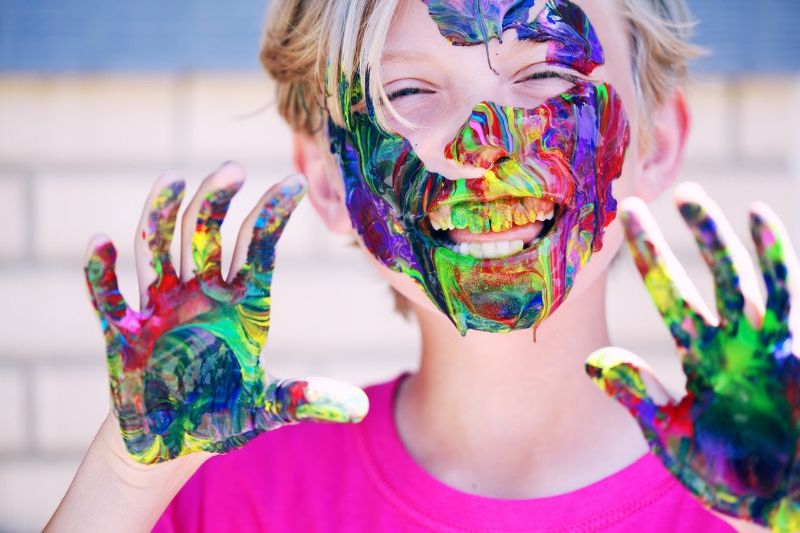 These painted rocks will make good gifts for friends and family members. Kids can customize each rock to look like the recipient!
Adding hair made of yarn is a fun way of giving each rock a personal and distinct appearance.
If you want to learn how these people painted rocks are made, Non-Toy Gifts has great instructions.
17. Santa Painted Rocks
Take out your red and white acrylic paints for these Santa-inspired painted rocks that are perfect for the holidays.
Brush up on your drawing skills, too, as you need to do some sketching before the kids get to work.
Watch Citizen's World tutorial video on how to make this jolly project of jolly old St. Nick.
18. Snake Painted Rocks
Kids are mostly afraid of snakes, but snake painted rocks are safer and more fun. This is an enjoyable project that the kids can make with family and friends.
Let your kids choose the patterns for their snakes. It's a great way to encourage creativity and it allows them to explore their imagination.
Learn how these snake painted rocks are made by watching this video tutorial from I Heart Crafty Things.
19. Strawberry Painted Rocks
These strawberry painted rocks look so real you'll want to eat them!
"Plant" these rocks in your garden to attract birds and other furry little critters to watch from a safe distance.
Amanda Formaro's tutorial video will teach you how to make strawberry painted rocks.
20. Zombie Painted Rocks
This Halloween project idea is proof that zombies can be fun and colorful!
These zombie painted rocks are so cute you can give them away as a trick-or-treat. Kids and adults will love them.
Simple Everyday Mom teaches you how to make these zombie painted rocks.
Rock Painting Definitely Rocks!
Rock painting is an art.
It helps to expose kids to new activities that allow them the freedom of artistic expression – even if they don't understand it yet.
Plus, rock painting ideas for kids play a huge part in the holistic development of children, so what are you waiting for? Step outside and find great rocks to paint today!
For more project ideas that combine learning and fun, check out my post on the 15 Fun and Easy Spring Crafts for Kids.