Kids learn the alphabet better with crafts and activities associated with each letter, so I've compiled a list of 17 letter "Q" crafts to help you teach your kids all about the letter and the words associated with it.
Not every tutorial includes a template, but here's a free letter "Q" printable template I found for your convenience. Happy crafting!
10 Letter "Q" Crafts for Preschoolers
The first few crafts on this list include "Q" words for kids that will help them associate the letter with common words that begin with it.
1. "Q is for Queen" Craft
Here's a simple letter "Q" craft from All Kids Network that teaches kids how to trace, cut, and glue different shapes and sizes.
Download the letter "Q" and crown templates by registering your email on their site or try your hand at drawing each part of the queen yourself for your kids to cut out!
2. Lowercase "q is for Queen" Craft
This lowercase letter "q" craft is great for both toddlers, preschoolers, and even kindergartners because it only involves cutting and pasting pieces together.
This "q is for queen" craft can be made using tools found at home and the free letter "q" template found on All About Learning Press.
3. "Q is for Quail" Craft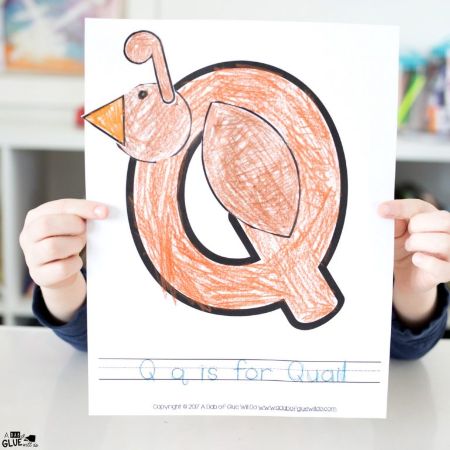 Help your kids make a quail head AND a capital letter "Q" with this tutorial by A Dab of Glue Will Do using basic school supplies and the quail template provided on the tutorial's webpage.
Word association like this is known to be incredibly helpful!
4. "Q is for Quack" Craft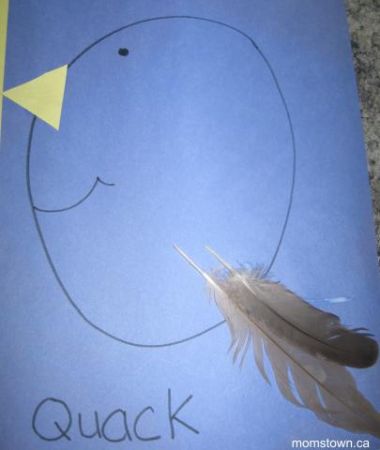 Another great way to teach younger children about new letters is with onomatopoeias, and this incredibly simple quack craft from Momstown can easily be done by a toddler or preschooler who's still learning how to use a marker.
Want to teach your kids more about ducks? I've compiled a list of cute duck crafts my kids and I had a lot of fun making!
5. "Q is for Quinoa" Craft
I love a good sensory craft, and this quinoa craft by No Time for Flash Cards that uses quinoa seeds is a very simple sensory activity that's great for toddlers and preschoolers.
6. "Q is for Q-Tips" Craft
Here's a two-for-one letter "Q" craft Q-Tip activity that asks kids to both paint with Q-Tips and glue them onto a giant letter "Q" cutout.
Gather some Q-Tips, paint, and various other arts and crafts materials to get started on this letter "Q" craft for kindergarteners.
Cotton balls are a great craft material for kids because they're easy to access and safe to use. Check out these other fun and simple cotton ball crafts for kids!
7. "Q is for Quarter" Stamping Activity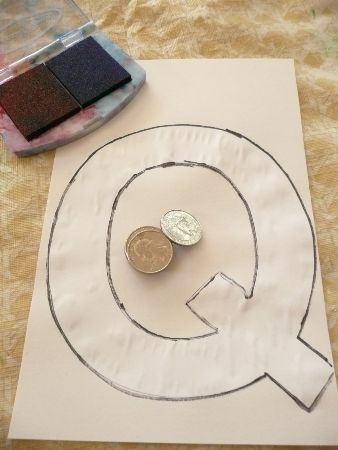 Here's a fun stamping activity using quarters for kids. Jill from Confidence Meets Parenting shares an easy-to-follow tutorial (plus a letter "Q" template) to help you teach your kids about the letter "Q" and money!
8. "Q is for Quill" Craft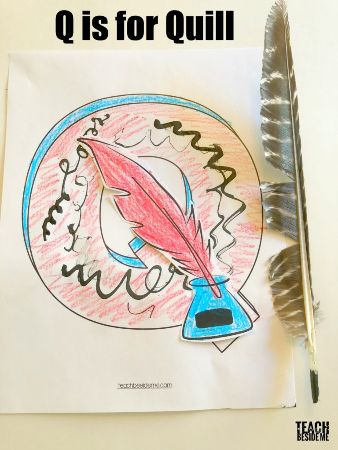 Teach Beside Me has one of the coolest letter "Q" crafts for kindergarteners that uses an actual quill!
For this craft you'll need a quill and ink, the template, and craft tools you might already have at home.
Warning: the template provided by the site publisher isn't free, but it does come bundled with multiple activities and other letter templates.
9. "Q is for Quilt" Craft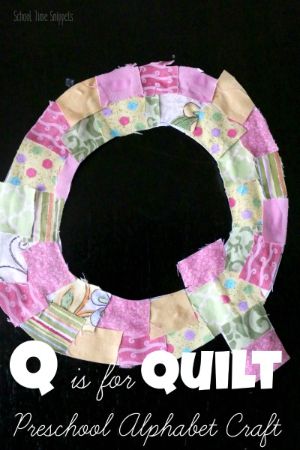 Schooltime Snippets shares a wonderful and unique letter "Q" quilt craft for kids that only requires glue, scissors, and fabric scraps.
This is another great sensory craft for young children who are beginning to learn and understand shapes, colors, and size.
10. Lowercase "q is for Quilt" Craft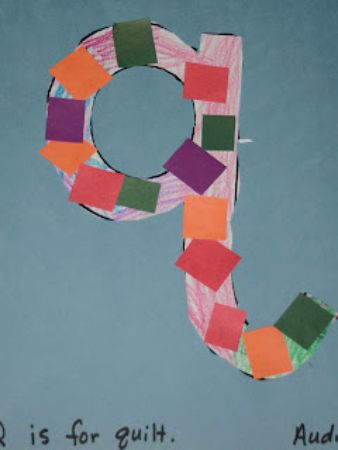 To make this patchwork lowercase "q is quilt" craft by Blessings Overflowing you'll need construction paper, glue, and scissors – that's it!
This is another great q craft for preschoolers and toddlers because of how simple and easy it is to do.
8 Other Letter "Q" Activities
11. Question Mark Hat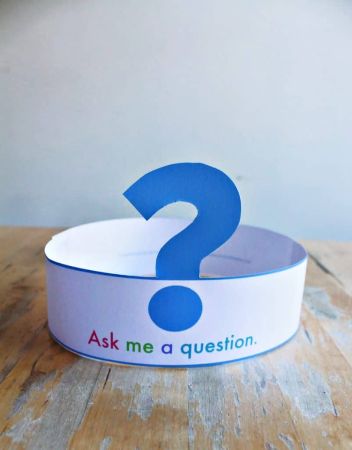 This is a fun activity for young children that teaches them about letter "Q" words and punctuation marks, and that helps them practice asking and answering questions, too.
To make this simple hat, you'll need to print, cut out, and glue the free printables at the bottom of the tutorial page (you'll have to register your email to access them, though).
12. Paper Plate Quilt Craft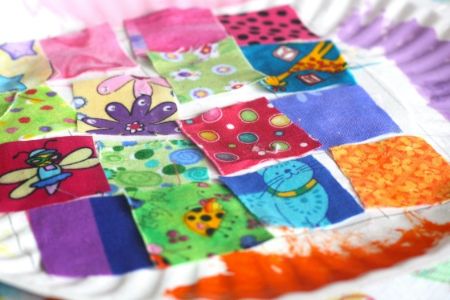 Help your kids create a colorful and easy-to-do quilt craft on a paper plate using this tutorial by Happy Hooligans.
I love this craft because it's easy, simple, and allows my little ones to be as creative as they want to be.
My toddler loves any activity that involves paint and his hands, and I'm sure yours does too. Check out these toddler painting ideas I guarantee your kids will enjoy as much as mine did!
13. Popsicle Stick Queen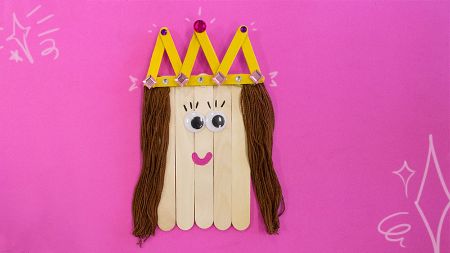 Make an adorable little queen right in your home with this popsicle stick queen craft by Craft Project Ideas that uses both regular and jumbo popsicle sticks.
Other materials you may consider to really give this monarch some style are googly eyes and craft jewels.
Popsicle sticks are another kid-friendly craft material I love to use. For more crafts like this, check out these incredibly easy popsicle stick crafts kids as young as toddlers can do!
14. Toilet Paper Roll Queen of Hearts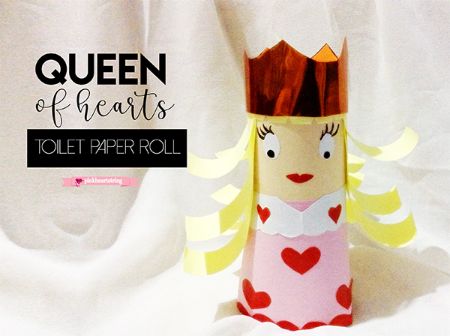 We all have empty toilet paper rolls lurking around our homes, so put them to good use! Pink Heartstring shows kids how to make a Queen of Hearts out of an empty toilet paper roll.
This letter "Q" craft requires some additional supplies you may not already have in stock, such as gold tin foil.
Get inspired to do more simple crafts like this by taking a look at the other toilet paper roll crafts on this site!
15. Cupcake Liner Quail Craft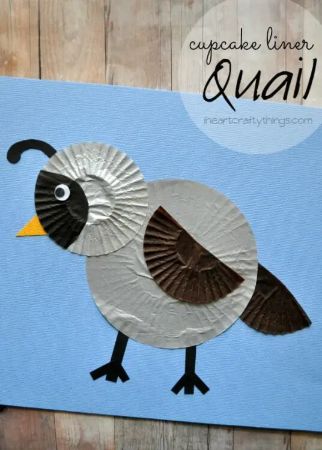 Here's a fun quail craft that uses cupcake liners. I Heart Crafty Things uses cardstock, a googly eye, and cupcake liners to show kids how they can make a quail of their own!
16. Quacking Duck Craft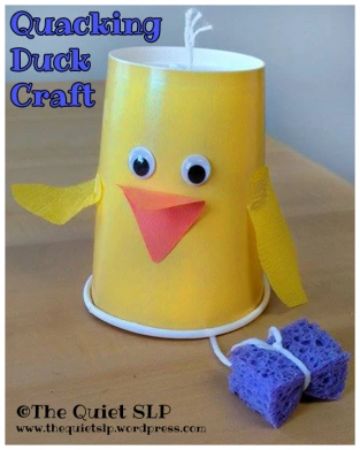 Okay so this isn't a letter "Q" craft persay, but The Quiet SLP shares this quacking duck craft, so it still counts.
While this duck craft may require some effort on the front end, it's worth it to see your children's surprised faces when they make the duck quack!
This craft will require a paper cup, string, a sponge, scissors, a glue gun, crepe paper, googly eyes, and construction paper.
17. DIY Quicksand
And finally, here's a really fun "Q" word craft your kids can really sink their hands into. Kids can make their own mini quicksand courtesy of PBS Kids with just cornstarch, water, and food coloring.
While super simple, this activity is a really fun sensory activity that will keep little hands busy for a long time.
Letter "Q" Crafts for Preschool and Kindergarten
Kids will have a blast learning all about how the letter "Q" looks and sounds thanks to these 17 letter "Q" crafts.
When you're done with this letter, check out these other letter craft lists:
Did you try any of these letter "Q" activities with your kids? Share your experience in the comments!