So, you're teaching your kids about the letter L and you thought it would be a good idea to do some crafts.
These activities are a good way to help your kid develop their fine motor skills while getting their hands messy and having fun with Mom or Dad.
Unfortunately for you, you will probably have to do most of the work and definitely all of the cleanup.
Here are 21 different letter L crafts!
Uppercase Letter "L" Arts and Crafts Ideas (w/ Letter Cutouts)
1. "L is for Leaves" Craft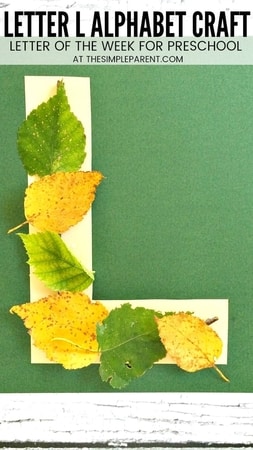 This one is great because it gets your kids out of your house.
Send them into the backyard to gather up some leaves and branches for this craft courtesy of The Simple Parent.
2. "L is for Love" Craft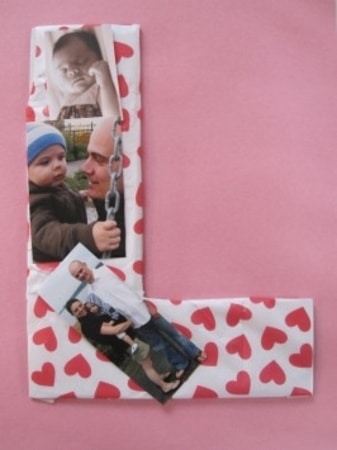 No Time for Flash Cards has a letter "L" craft that can double as a Valentine's Day activity if today also happens to be February 14th.
It's a fun craft that can turn into a nice memento you can gift to your partner as well.
3. "L is for Lamp" Craft
Have your kids follow along this video to make a cutesy drawing that incorporates the letter L with an every day item around the house.
4. "L is for Lacing" Craft
Lacing is cool activity to teach your kids, and this tutorial gives a simple lacing craft to teach them all about the letter "L" as well. While Nur Munir does mention needing an activity kit, kids can easily make this without one by just using shoe laces, a hole puncher, and other readily available craft supplies.
Plus, this will get your kids working towards lacing up their one shoes in no time.
5. "L is for Llama" Craft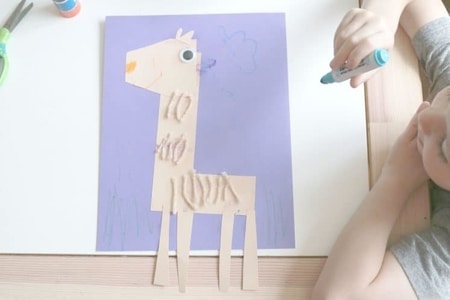 Did you know? Llamas are the distant cousins of the camels! Cristi helps teach kids about the letter "L" with this really easy-to-make llama craft.
Bring out some yarn, googly eyes, and other common crafting tools so kids can make this simple llama craft.
6. "L is for Lion" Craft
Lions are known as the King of the Jungle.
You don't have to travel anywhere to make this as Sunshine State Academy's tutorial shows kids how they can make their own from the comforts of home.
Drop your fears of getting mauled and grab some basic arts and craft materials around your home to get your kids started!
7. "L is for Ladybug" Craft
Considered by some as good luck, NASA also sent ladybugs into space for an experiment.
While you can't send your kids to space, you can do a cool ladybug activity with them. You just need to grab some art supplies you likely have on hand and you'll be ready to blast off.
If your kids love ladybugs, then check out my article for even more unique ladybug crafts.
8. "L is for Lizard" Craft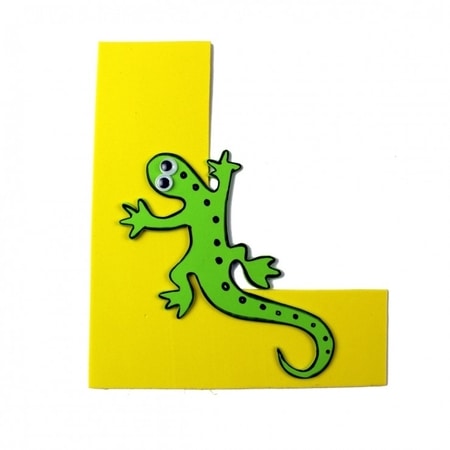 Lizards can detach and regrow their tails. Isn't that cool?
Frugal Mom Eh! has a fun lizard craft that will certainly entertain kids who like lizards.
9. "L is for Lamb" Craft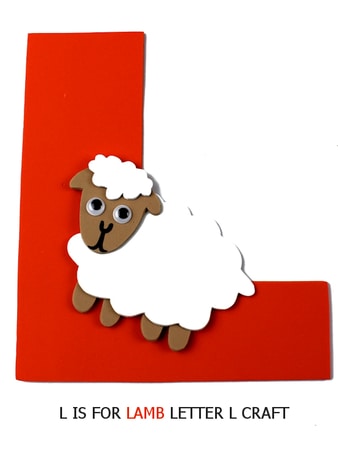 Fun fact: The difference between a lamb and sheep is age; a lamb is less than a year old while sheep are over one year old.
Using common crafting materials found at home, craft foam, googly eyes, a low temperature glue gun, and the letter "L" and lamb templates, kids will be able to make this cute and easy lamb craft.
10. "L is for Lemon" Craft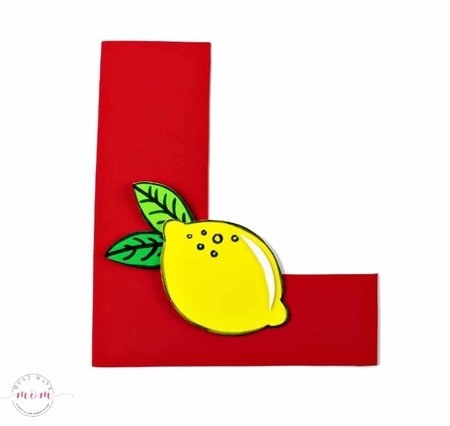 Lemons are a great source for vitamin C, which is great in keeping kids healthy!
To make one, Must Have Mom uses some staple materials kids will most likely have on hand. An additional material would just be craft foam, and kids will be ready to make this lemon craft.
11. "L is for Ladder" Craft
Here's a two-for-one craft for your kids!
Angeline utilizes both upper and lowercase letter "L" to make this ladder craft. To make this, kids will need "walis ting ting" (a coconut leaf broom) alongside materials and office supplies you probably already have at home. You can also substitute the leaf broom with some small twigs!
12. "L is for Lollipop" Craft
What kid doesn't like a lollipop? Kids can make this lollipop craft by The Kindergarten Connection using both an upper and lowercase letter "L." To make this, kids will need bingo dabbers, pom poms, lollipop sticks, and some basic crafting materials.
And if your kid actually helps clean up, you can reward them with a real lollipop.
13. Letter "L" Origami
The aptly named Origami Humpy gives a simple video on how to make a letter "L" using the art of origami.
This might be more suitable for older kids, and they'll just need to have a piece of paper to make this. Kids should ask for a grown-up's help if they find the folds too difficult.
Lowercase Letter "L" Crafts (w/ Letter Template)
Not to be confused with an uppercase I!
14. Lowercase "L is for Lights" Craft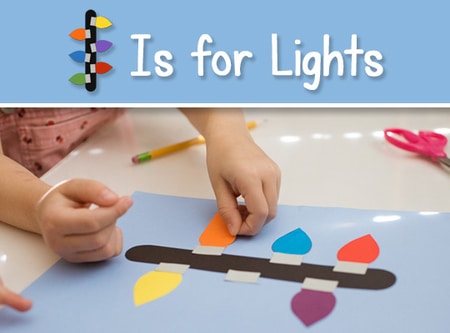 One of the most common things kids will see and recognize are lights. All About Learning Press gives an easy lights craft to help kids associate the word with the letter "L." 
With just the site's template and some easy-to-find craft supplies, kids will be able to make this illuminating lights craft.
15. Lowercase "L is for Lighthouse" Craft
Lighthouses help guide ships and warn them if they're too close to danger.
Kids can make a simple lighthouse thanks to No Time for Flash Cards. This is really easy to make, and you'll most likely have all the materials needed save for the sea life stickers.
16. Lowercase "L is for Ladybug" Craft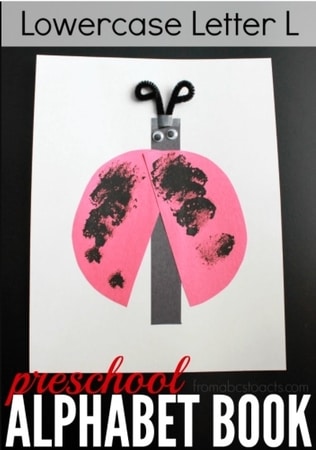 From ABCs to ACTs gives kids a tutorial on making this quick and easy ladybug craft.
All you'll need to buy are some paint and googly eyes since your kids will likely already have the rest of the required materials.
Other Letter "L" Crafts (No Letter Cutouts)
17. Hand and Footprint Lobster Painting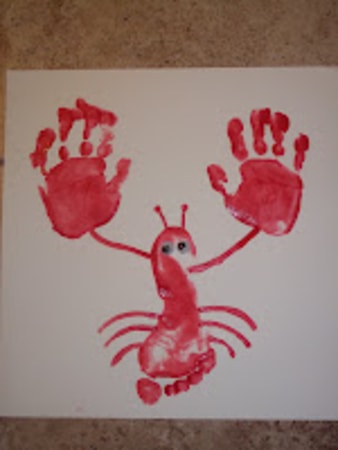 Here's an easy letter "L" craft for toddlers thanks to Evenings and Weekends.
Get ready to get a bit messy as they show how to make lobster art  All your little one needs is paint, googly eyes, their hands and feet, and basic crafting tools and supplies to make this easy letter "L" art.
Kids can create more underwater sea creatures by checking out this selection of ocean crafts!
18. Q-Tip Lamb Craft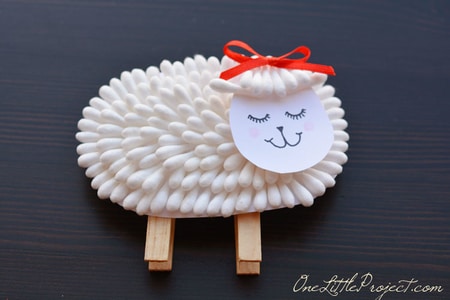 Q-tips are used for a lot of things like cleaning or applying make-up, and they're great for arts and craft projects such as this one from One Little Project!
Gather up some Q-tips, clothespins, and a ribbon together with other staple arts and crafts materials you have handy, for your kids to make one.
19. Egg Carton Lizard
I love upcycling since the things needed can be found around your house, so be sure not to throw away the egg cartons or the toilet paper roll.
On top of these, all kids will need is materials most likely found a home, some paint, and a hole puncher.
To make even more crafts out of empty toilet paper rolls, here are some other crafts your kids can do with them!
20. Pipe Cleaner Lollipops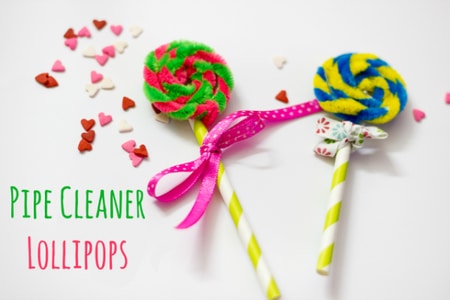 Lollipops come in a lot of shapes and sizes, and Make and Takes has one in my personal favorite one (swirly flat ones). With some basic tools and materials, pipe cleaners, patterned straw, satin ribbons, and a glue gun, kids will be able to make their own lollipops.
21. Popsicle Stick Lightning McQueen Craft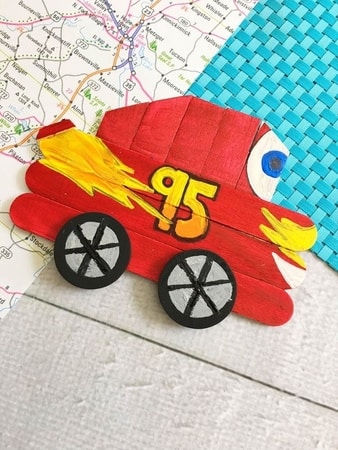 Ka-chow! Kids can zoom past all the other cars with this simple Lightning McQueen craft by Life Family Fun. Most of the tools and materials are commonly found at home, so all kids need to get is a glue gun, washable paint, jumbo popsicle sticks, and wooden craft circles.
Don't stop here, kids can make even more by checking out these other popsicle stick crafts!
Letter "L" Crafts for the Little Learners
Let the little ones master the letter "L" and its appearance, sound, and the words associated with it while honing their fine motor skills with these 21 letter "L" crafts.
If kids have mastered the letter "L" already, then why not let them try out some other letter crafts: